Do you often tear off your bread slice while applying butter? Well, you're not alone. Every other person has to go through the same problem at breakfast. Here enters the Biēm Sprayer that's designed to solve your breakfast woe in a jiffy. It is basically a bottle-shaped device that can turn solid butter stick into mist, so you can apply self-controlled amount of butter on toasts. The portable sprayer is designed by Doug Foreman, founder of Beanitos snack chips, to make your breakfast time hassle-free.
How does it work?
This simple butter-spraying device can be used numerous times. For using the sprayer, you have to open the lid, insert a solid butter stick into the sprayer and close the lid. Within few seconds the butter stick will start melting down to form liquid spray. Once your toasts are ready, you just have to start spraying with the nozzle facing your bread toast. In the same manner, you can also spray delicious butter on other food items as well. It's amazing to see how a solid butter stick can transform into a misty spray before your eyes.
Reason behind instant transformation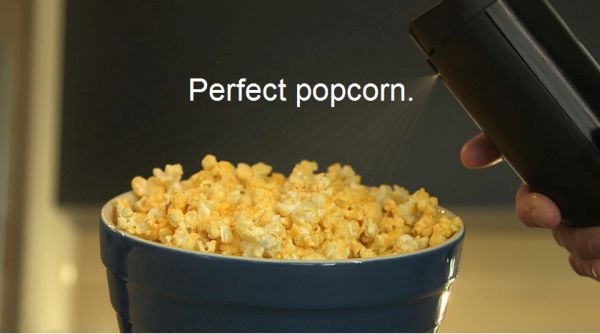 This one-of-a-kind device is meant to convert real butter stick into spray, but there's no magic behind it. In fact, the right amount of heat and air are required for this instant transformation. The butter stick will start melting at 95-degrees inside the sprayer, but it won't overheat or change the taste. Besides, the device also houses a built-in accelerometer, which can detect human touch and knows when the user has picked it up. This way it automatically turns on and ready to spray without wasting any time.
Benefits of Biēm Butter Sprayer
If you've got this handy butter sprayer, then you can easily avoid unhealthy usage of cooking oils in your food. With this sprayer you can easily spray butter on toasts, pop corns, steaks, muffin pans, etc. You can even control the amount of butter you want to spread on your toasts. This means calorie count can also be controlled all thanks to this portable device. Another good thing about the spray is that its patent-pending nozzle can prevent clogging.
For health-conscious people who look forward to minimize butter intake, the Biēm Butter Sprayer is the best device. It will help you in adding buttery taste into different food items but without extra calories.
Source : Kickstarter.Com