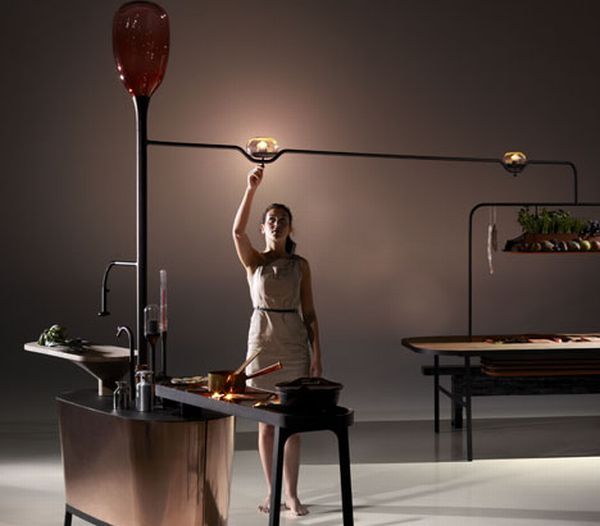 The Dutch electronics company, Philips has come up with an out-of-the-box concept of a holistic green home system, which has been named as the 'Microbial Home Probe'. This fascinating green house concept is currently on display at Dutch Design week 2011 in Netherlands.
Microbial Home Probe is designed to tackle the day-by-day growing concerns of food preparation, energy, lighting and human waste disposal. This house consists of many interesting sections dedicated to every issue and one such segment of the home is its out of the ordinary kitchen that runs on poo.
And we ain't kidding. It IS a kitchen!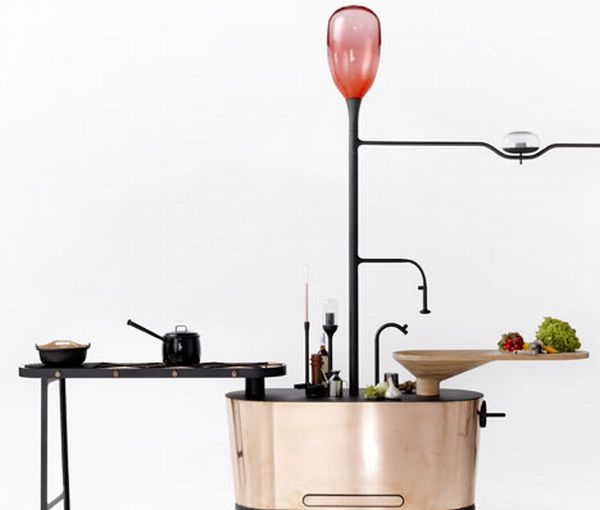 Kitchen is undoubtedly the most important section of this domestic ecosystem. The kitchen harnesses biological procedures to break down organic waste. This process helps converting the waste into energy that will ultimately power the entire house. The kitchen is basically a biologically machine that easily strains, reprocesses and reuses almost everything that is believed to be waste.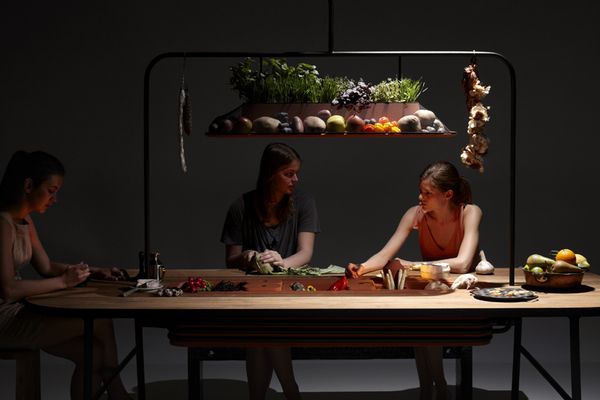 Runs on poo! Really?…. How?
Indeed! Not only the kitchen but the entire Microbial Home Probe runs on poo or we better call it organic waste. The kitchen features the Bio-Digester Island, which is a portable kitchen island that acts not only as a station to cook your food, but also fulfills the energy requirements of the house.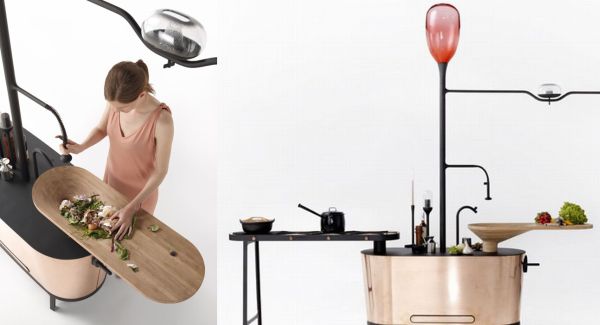 A vegetable waste grinder is directly attached to the cutting board surface that uses bacteria to break down the organic waste. This procedure helps generating methane gas, which is collected and transported to entire house through pipelines to meet the energy requirements of the house.
The digester is always in constant need of water supply, vegetable oddments and bathroom waste solids to easily generate the gas. The follow-on sludge remains can be safely removed and casted-off as compost.
A series of system
Apart from a kitchen that powers itself, this Microbial Home features a series of system, all designed to tackle different green issues. Other interesting components are the larder, paternoster, urban beehive, bio-lights and filtering squatting toilet. Let's have a look at some of the brilliant images of this fascinating green house.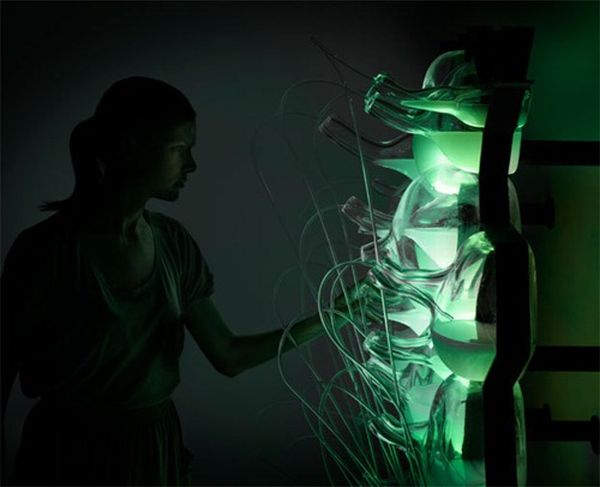 Lights powered by bacteria.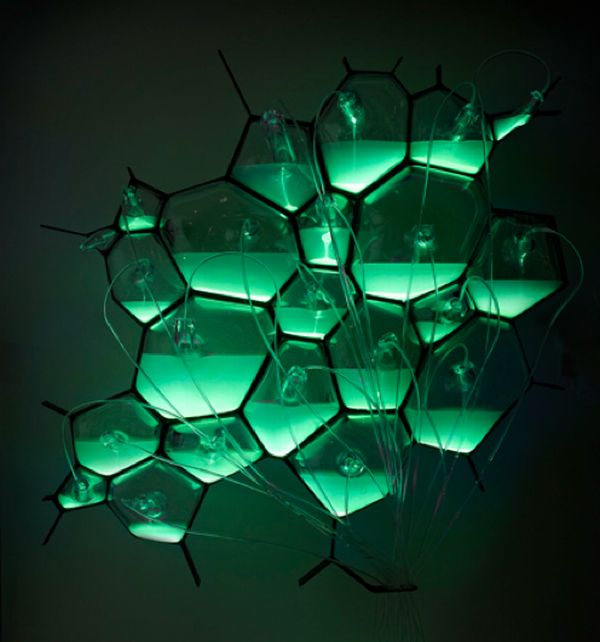 A close-up of the bio-lights.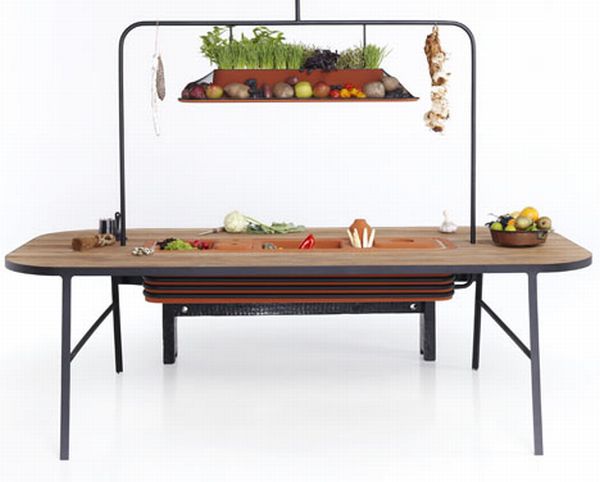 The Larder can be served as the dining table and an indoor garden or food storage system and an evaporative cooler.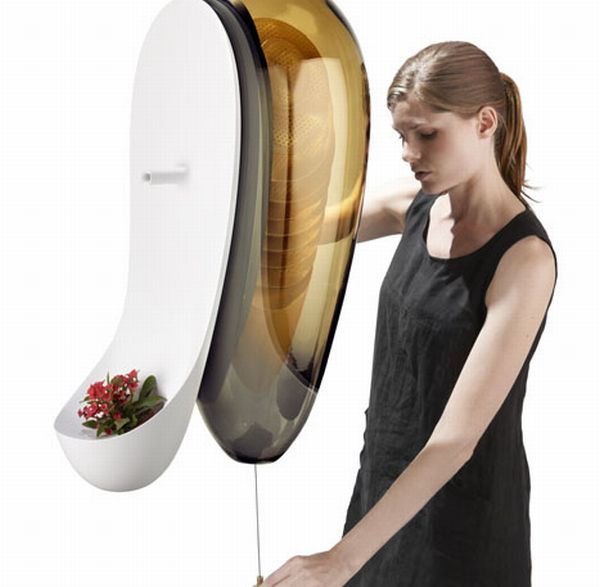 The urban beehive is an important segment of the house, which is especially constructed to restore the falling bee population.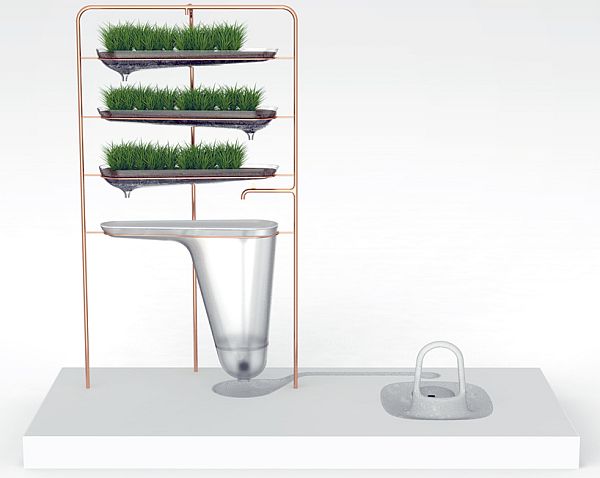 The paternoster breaks down plastic waste to help cultivate edible mushrooms.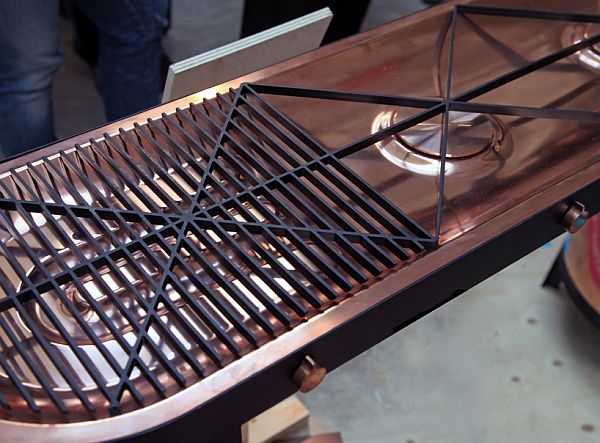 The Larder can be served as the dining table and an indoor garden or food storage system and an evaporative cooler.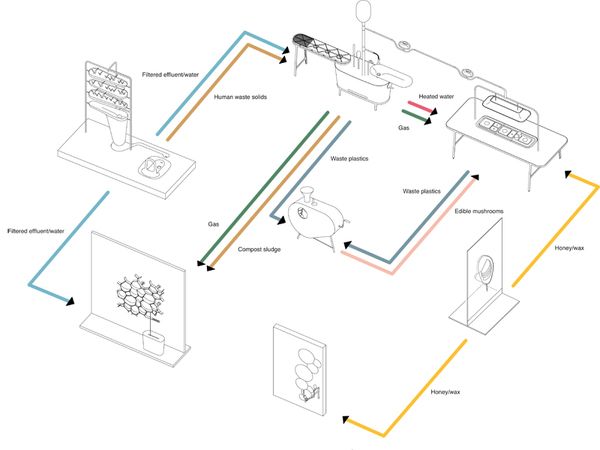 A sketch of the Microbial Home Probe.