Australian architect Fearns Studio took on a rather
ambitious project when they decided to renovate a Victorian terrace house into
a stunning modern abode. The house was designed above a brick box at the ground
level with a timber tube being used on the first floor.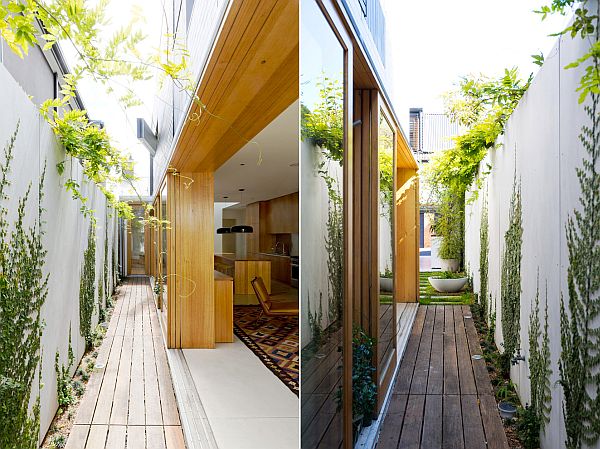 The retained half of the home was deliberately given a square
look and floor to ceiling slide out glass windows to provide the space with
ample day light and optimized ventilation. The same windows provide the home
with a sense of extra floor space as the living room opens up into a lush and
green backyard.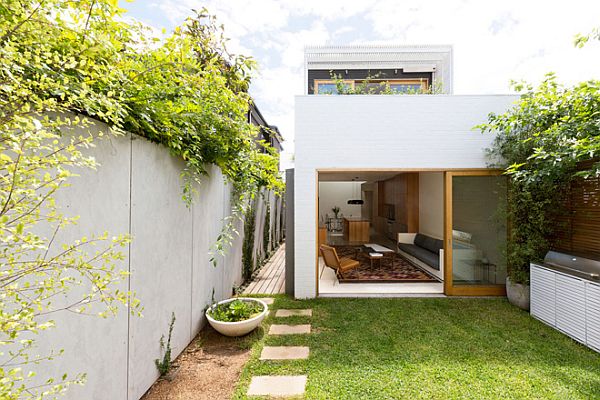 Dubbed the Bondi House, the home features a first floor
terrace that too features large floor to ceiling windows which enhance the
feeling of space within the bedroom on the first floor as well.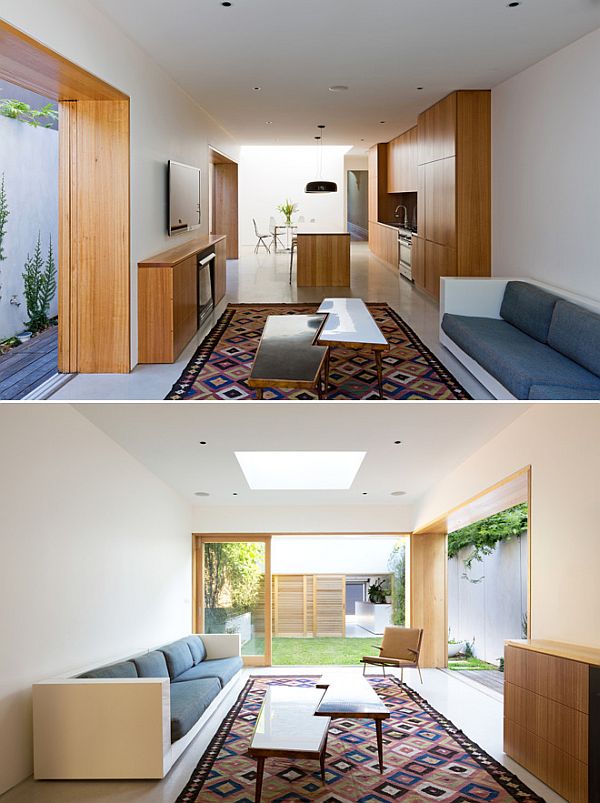 The glazed door also serve as an active sun protection system during the summer months while maximizing light into the home.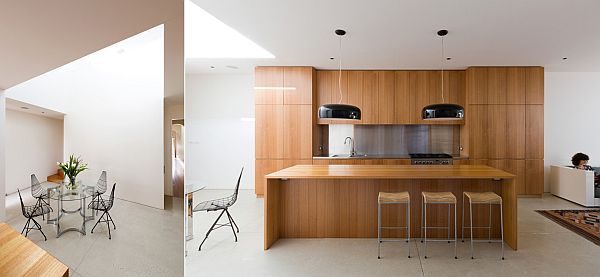 The large open plan layout of the ground floor features a
cozy kitchen space that is made to look even more warm and attractive with the use
of extensive wood paneling. Two large pendant lamps provide a dramatic edge to the
otherwise modern looking space.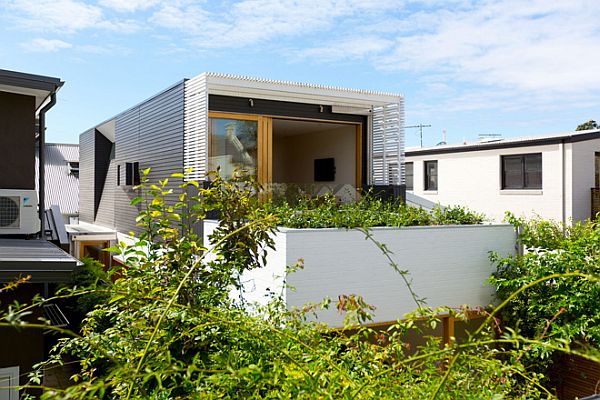 The overall exterior and interior of the home is marked by straight clean lines and smooth, low gloss surfaces that promote a feeling of cool elegance.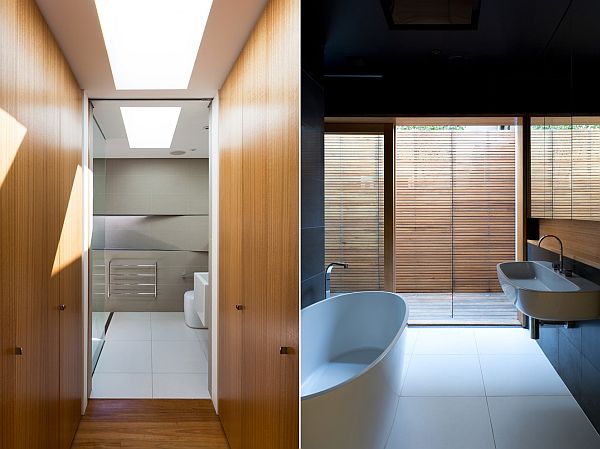 The floor to ceiling oak wood paneling is also used though the
first floor corridors that lead to the stylish and all white bathroom. Overhead florescent lighting provides the space with an
industrial and office like look though the elongated lighting scheme also
creates a great ambient scheme for spaces that would otherwise have been too
strapped for daylight.