Einstein's theories of relativity were never understood in his time. In fact, people at that time, mockingly called the general theory of relativity as general nonsense and the special theory of relativity as special nonsense! In what could be considered as an artistic effort to depict the elusive 4th dimension of Einstein, designer Axel Yberg has come up with a simple piece of furniture – the Fourth Dimension table.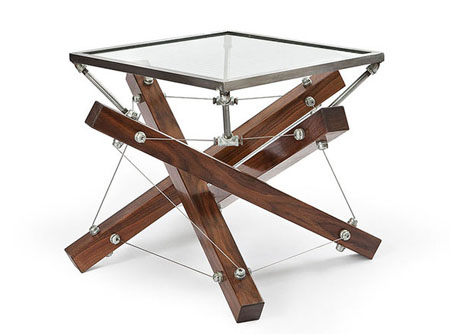 The table top made of a framed glass slab represents the space-time continuum as Einstein called it. Each of the four dimensions are depicted by the four beams which act as the table's four legs.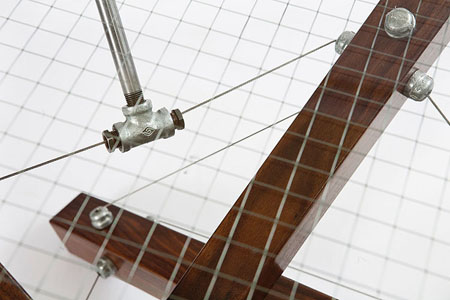 These beams are elegantly and tenuously balanced on each other, interconnected by a cable. The stiff cable definitely adds an air of scientific mysticism to the table.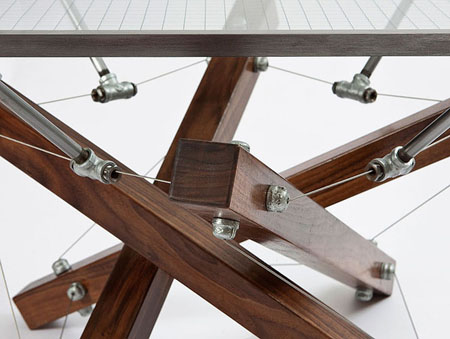 The table is definitely a piece of furniture but it is also much more than that. It is a powerful sculpture that seems to deal with one of the least understood yet most fundamental principles of the universe. In that sense, it would be a perfect piece to place in the library or reading room. It would also be a wonderful centerpiece in an intellectual and aesthetic living room.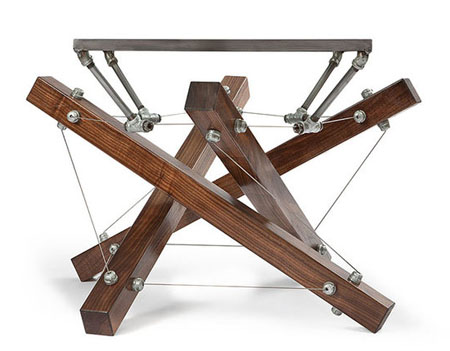 Intuition and a simple idea lies behind every complex theory or thing. That was true for Einstein. It is true for Axel Yberg too. He says that the tabl has been inspired by his own family. The four legs represent the four members of the family and the cables show how they are all inter-connected. Though no beam depends on a single beam, even if one cable were to be severed, the whole table will collapse!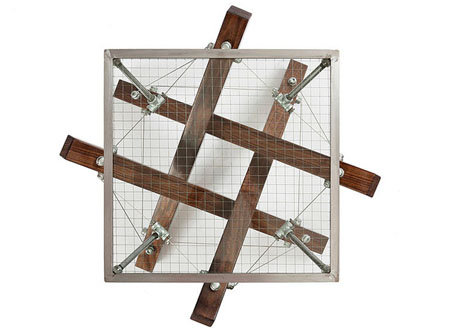 That was the artists' dream – to show how tenuous our relationships in the world are!