Summer is almost here, and you don't have to go far to enjoy the beautiful weather. In fact, we can think of no better feeling than relaxing in your own backyard.Whether you're planning to enjoy a serene solo spot or host a social gathering with family and friends, the right lighting is essential; well thought out illumination can help you maximize your outdoor space in terms of both form and function.
Below, we've compiled five of our favorite lighting tips to help you enhance your outdoor space this summer.
1. The Layered Lighting Rule Still Applies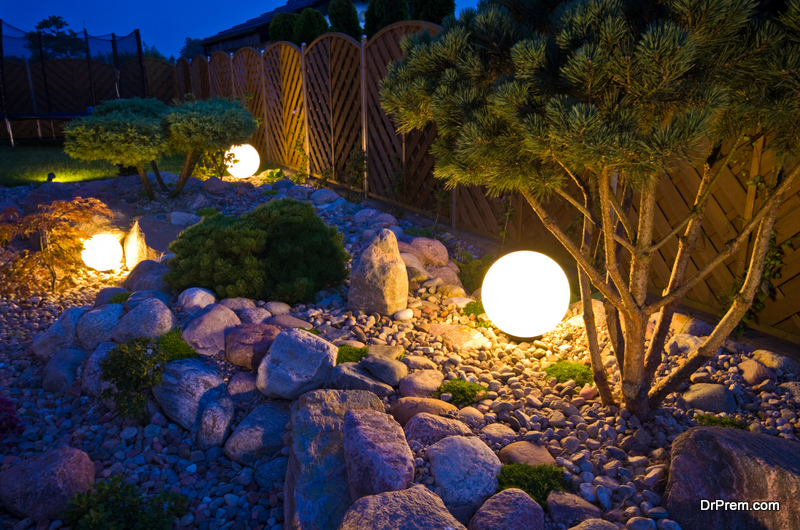 The best interior lighting schemes incorporate three basic types of lighting: ambient, task, and accent. The same holds true for outdoor lighting design. Combining all of these types into one comprehensive lighting scheme ensures that your space will not only be adequately lit but will also feel comfortable and look beautiful.
Outdoor ambient lighting provides necessary illumination and can include a variety of fixtures, including outdoor hanging lanterns, outdoor lighting posts, and exterior wall lights.Task lighting, on the other hand, provides increased light for specific tasksand can comprise everything from deck lighting to pathway lights.Lastly, accent lighting adds visual interest and drama to your outdoor space by highlighting certain features, such as landscaping and architectural details.
2. Planning Makes Perfect
Many people think of lighting as something that comes last. However, to achieve a truly high-end outdoor lighting look, planning ahead is crucial. This starts with calculating how much light you'll need. One rule of thumb is to multiply the square footage of the outdoor space by 1.5. This provides a rough estimate of the total wattage required. For example, if you're planning to light a 200 square-foot area, you'll need 300 watts.
Planning ahead is also essential when it comes to choosing the size of your fixtures. Scale is everything in indoor and outdoor lighting design. The good news? Choosing outdoor lighting that's the right proportion is as simple as making an exterior lighting layout mock up of the space using paper. This allows you to get a better sense of how a chandelier, pendant, or other fixture will fit into the area.
3. Consider All of the Occasions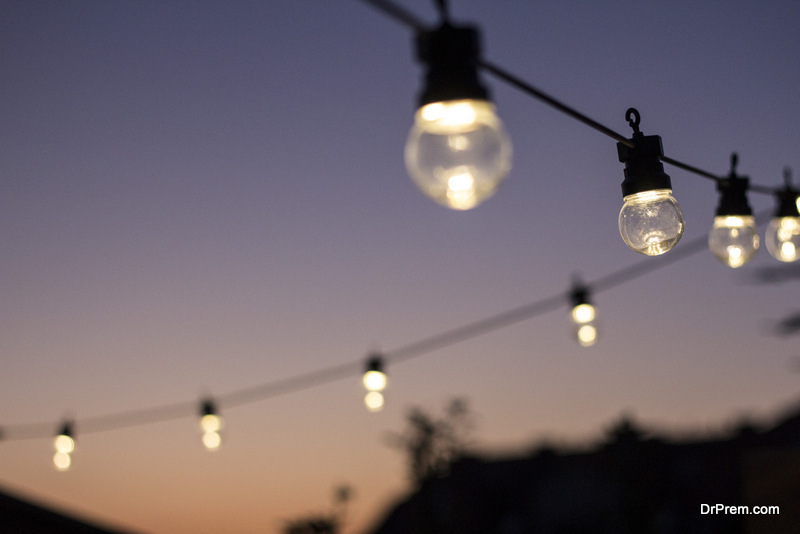 We often think of backyard exterior lighting solely in terms of its functionality. After all, even the most beautiful outdoor space is rendered useless at night without adequate light to see by. However,it's also important to consider the comfort of the people who will be using the space. Just like you wouldn't shine a bright spotlight in your dining room, the same applies to outdoor lighting. Indirect illumination can help create a warm and inviting ambiance.
Additionally, using a dimmer switch gives you control over your lighting throughout the night. For example, while full light makes sense when cooking food outside, subtle illumination may be more suitable for dining, relaxing, and socializing.
4. Don't Forget About Security
Exterior lighting provides illumination, boosts curb appeal, and helps set the mood for outdoor events. However, it also serves another core function: security. Your outdoor home lighting design should adequately illuminate all entry points of the home, as well as any shadowed areas. This deters criminals and reduces the risk of injury when walking around the property.
5. Make Sure Outdoor Lighting Is Element-Proof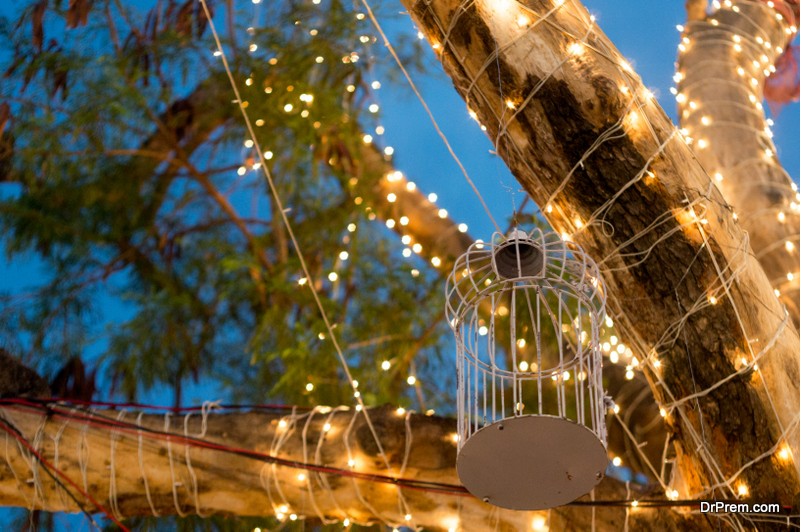 Not all outdoor lighting is created equal. Some fixtures are designed for use in damp locations like covered patios and other places that are not directly exposed to moisture, rain, and wind. Meanwhile, others are created specifically for wet locations, meaning they'll withstand exposure to even the most extreme weather conditions. Depending on the intended placement of each outdoor lighting fixture, be sure to check whether it's wet rated or damp rated.
As with indoor lighting, outdoor illumination should not be an afterthought, but a leading part of the design process. Furthermore, while staying within a budget is important, many homeowners end up selling themselves short by skimping on their lighting. Thinking of high-end outdoor lighting as an investment in your quality of life can help guide you to fixtures that will transform your exterior space and how you live in it.
Article Submitted By Community Writer