Interior design trends are constantly evolving, changing with seasons, technology, fashion and much more! Your blinds and curtains will not need to be changed that frequently, but they will need to be well maintained and cared for.
Your blinds will start to deteriorate slightly and discolor after 5 years. It is recommended that homeowners or landlords should look at changing their blinds roughly every 6-8 years. If you can't remember the last time you changed your blinds, it's probably time for a refresh!
Most high quality blinds and materials, under normal circumstances, should last for many years providing you take good care of them, and providing that any mechanical features are also properly maintained. Blackout blinds and solar-coated blinds in particular can be treated with a special coating to reduce the effects of sun damage to upholstery, carpets and furniture. So if you're looking to purchase some new blinds, be sure to invest in a good quality material.
Top 3 Indicators Your Blinds Need Changing
1. Dust, Dust, Dust

Blinds and curtains can gather dirt and dust easily. Constant use of venetian blinds, rotating the slats, can be a simple way to reduce the amount of dirt build up. Whereas stationary blinds and accessories will gather more dust over time.  General dusting and cleanliness will help to keep most of the dust at bay, but experts recommend a deeper clean at least twice per year where you thoroughly clean the material and the attachments, leaving your home super hygienic and reducing the spread of bugs, germs and bacteria.
Some high quality blind manufacturers offer extra treatments to blinds, such as antibacterial coating and anti-allergy blinds.  For example, specialist Pollergen™ treated fabrics ensure up to 50% of grass pollen will be denatured upon capture. This means that hayfever sufferers will feel a reduction from the negative effects of pollen in the spring and summer months, improving sleep and relieving day to day symptoms.
Warm and soapy (preferably not fragrance or chemical based) water is perfect to wipe down the slats on venetian blinds and a gentle wash for curtains, using the same products.
2. Sun Exposed Fabrics
Similar to our tender skin, blinds and curtains are constantly exposed to the sun, particularly when there are multiple windows in one room. Whilst there are some tips and tricks to reduce sun damage to your blinds, there will be obvious signs of damage after years of sun exposure.
Vertical blinds and wooden Venetian blinds are particularly prone to more noticeable sun damage and bleaching, when they are rotated towards different angles they hit the sun directly. Soft furnishings like carpets, sofas and cushions will bleach if left in direct contact with the sun. If you start to notice this on your blinds, it may be time to give them a revamp.
3. Trends, Seasons and Fashions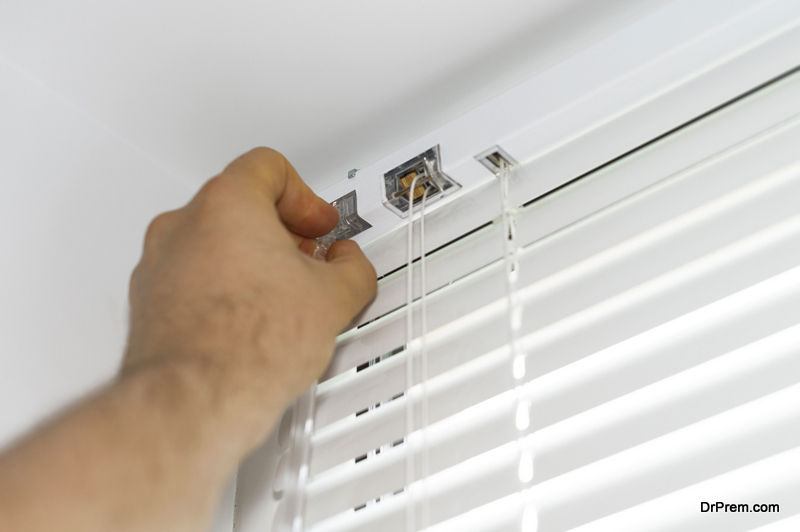 Whilst interior design trends are constantly evolving, there is no need to have a new pair of blinds for each month of the year. However, homeowners typically redecorate and renovate their homes every 5 years and it's important that your blinds don't get left out.
Why not try out a new style, design or pattern to compliment your new sofa. Think outside the box and get creative. Ordering fresh samples can be a great way to spark your interior design imagination. Venetian blinds are the perfect option for a quick revamp, with the options to change the slats (or individual slats if one is broken), or change up the handrail. This can be a really cost-effective alternative to re-doing all window blinds in your house.
Article Submitted By Community Writer