If you are about to build a new home or remodel your current home, you are undoubtedly going to spend a lot of time and effort on your kitchen. The kitchen is the heart and soul of anyone's house, a place where delicious food is prepared, where family members share meals, and where parties are centered around. If you are thinking about updating your home, start with your kitchen – it's truly one of the best ways to make your home a special place.
Here are five of the top kitchen design trends making waves in 2016. Just keep in mind, however, that no matter what trends come and go, you should always decorate your home in a way that suits you and your family's needs, personality, and tastes.
Bright colored kitchen sinks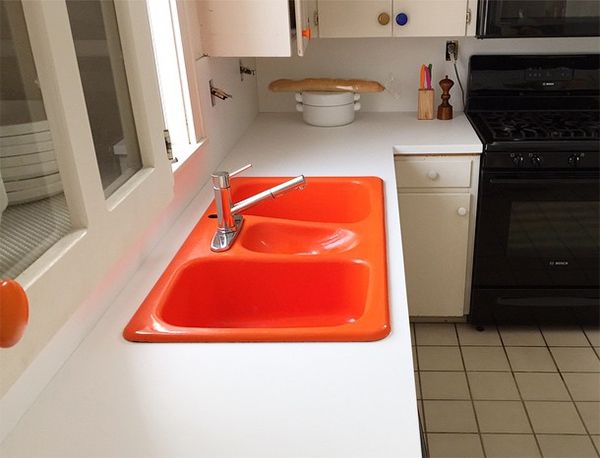 A brightly colored kitchen sink can add an exciting pop of vibrant color to your kitchen design. By choosing a sink in a bright hue, you can break up the color scheme of your counter tops and add interest while keeping the larger spaces neutral.
Cohesiveness with other rooms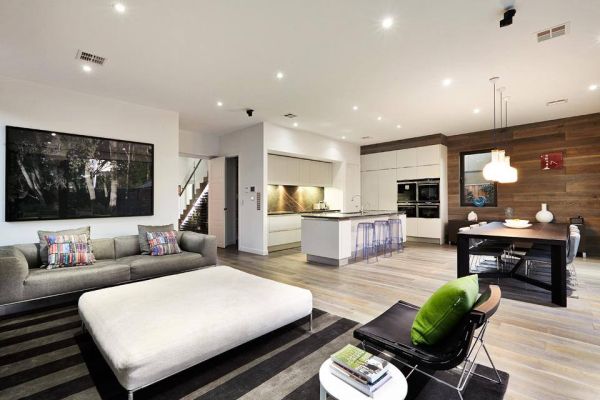 In 2016, new home builders are seeing a high demand for 'great rooms' which is essentially a combination of the kitchen, lounge and living spaces all together.
Even if your kitchen is split from the rest of your home by a wall, hallway or door, and you don't want to make massive structural changes, you can still create this effect to a certain extent. Just be sure to keep a consistent and cohesive color scheme from your lounge to your kitchen.

Mid Century Style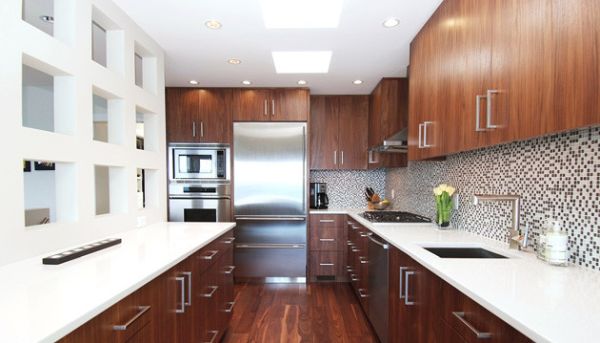 Maybe it is a nod to the ever lasting popularity of the iconic fashion of Mad Men, but mid century modern styles are enduring style trends. Simple, clean lines, natural wood furniture and a white color palette are key aspects of this style. Interior designer Jane Lockhart says, "to some extent, this is already occurring with the increasing use of walnut in islands and cabinet doors, but look for more kitchen styles that offer a nod to '60s modern style, also called Nordic style."

Soft hues with copper fittings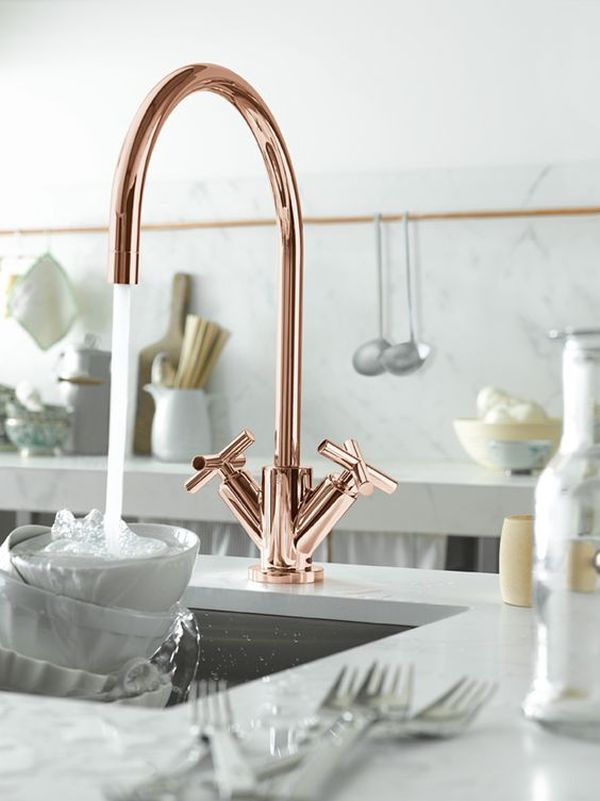 If you choose to forego a white kitchen (still the most popular color for kitchen paint this year), consider adding accents and walls in soft grey, blue and green hues. These soft pastel colors add a comforting and stylish look to any home, and copper handles, range hoods and drawer pulls will bring out the best in these hues.
High tech options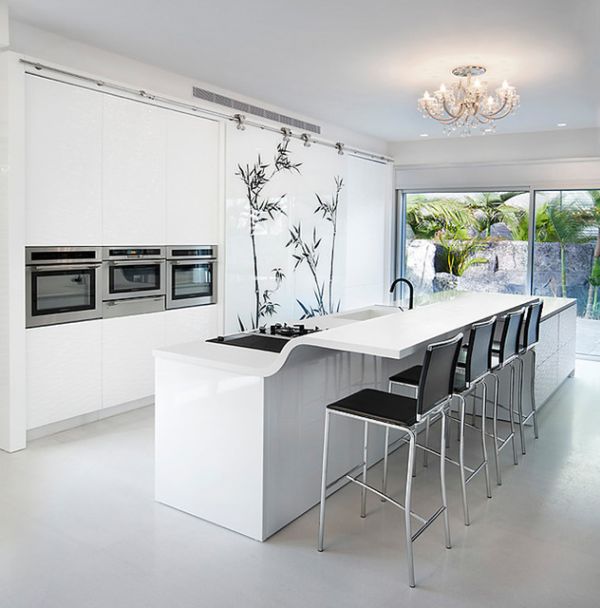 Gradually, more and more appliances are coming equipped with high tech capabilities and 'smart' technology. Interior designer Gail Drury says, "I expect kitchens full of state-of-the-art appliances, from steam ovens to built-in coffee machines to wine coolers." Whether you plan to create a fully smart kitchen this year, or gradually make the change, it is a good idea to get started and properly wire your kitchen when your new home is built or remodeled.
Article Submitted By Community Writer