Throw pillows or accent pillows are an essential part of
interior décor. These pillows help dress up sofas, couches and beds that are on
the plainer side and add a highly decorative element to the look of a room. When
using accent pillow, you need to remember a few basic placement and fabric
rules to tie them to the overall décor theme of your room.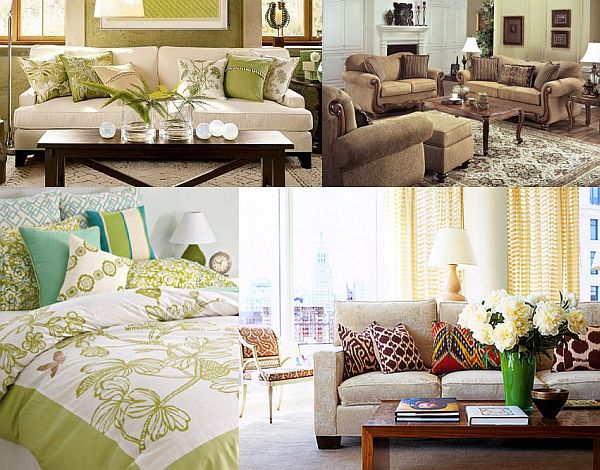 For a modern look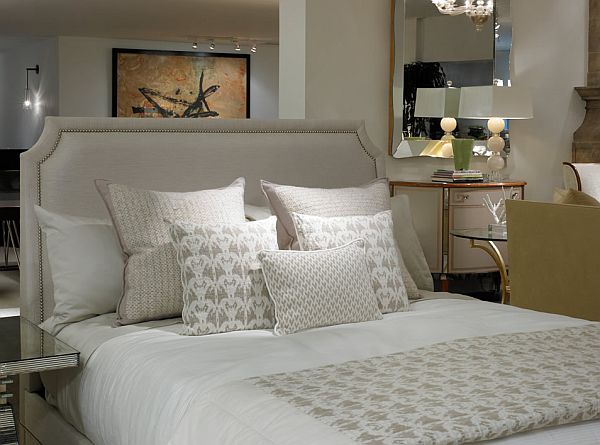 A modernist throw pillow placement infuses a room with
symmetrical bursts of color.
Number of pillow:
three or five
Size: 18 to 24
inches across, square or oblong shaped pillows
Pillow placement:
mixed
Fabrics: cotton
and linen
Prints and colors:
large geometric prints with a limited color palette
Trim: use a solid
block of color in a traditional trim.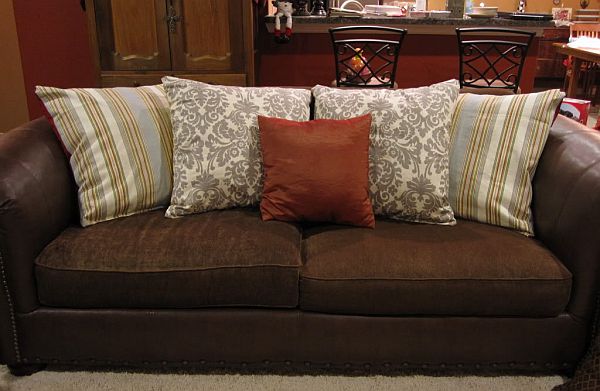 For a traditional look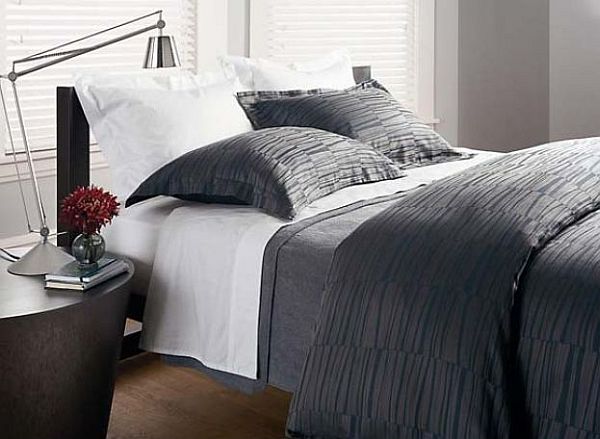 A traditional throw pillow arrangement allows them to
deliver the "traditional" theme.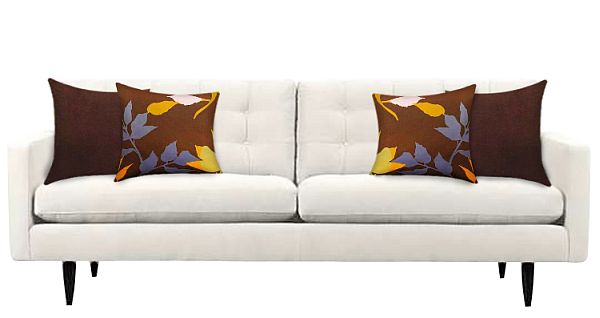 Number of pillow:
Two or four and in pairs
Size: 20 to 22
inches across; mix large square pillows with smaller squares or circles
Pillow placement:
On either side of a sofa or layered on a bed
Fabrics: Velvet
and silk
Prints and colors:
Paisleys and floral; coordinate solid colors with the print
Trim: On larger
pillows use dramatic trims like tassel fringe with braid, cord or other slim
trims on small pillows.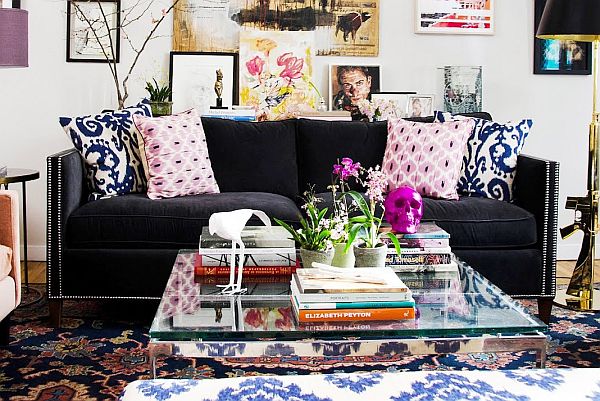 For an eclectic look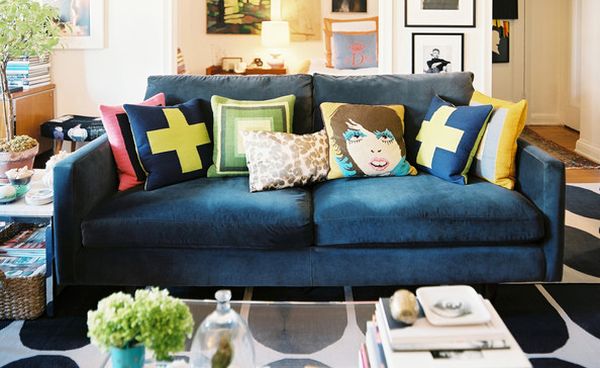 An eclectic throw pillow scheme may look chaotic but it
infuses a room with diverse colors.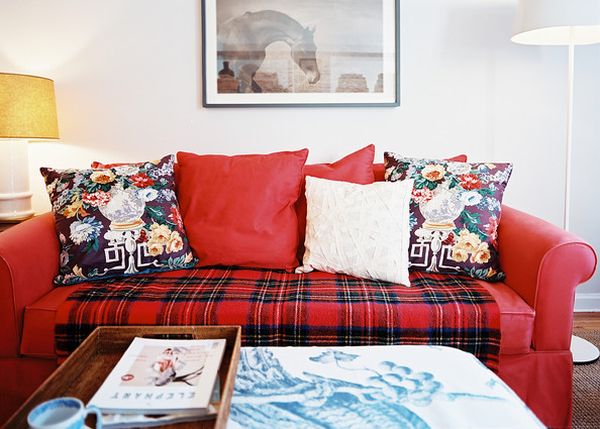 Number of pillow:
Even numbers; or three or five pillows according to placement.
Size: 18 to 24
inches across or similarly sized pillows.
Pillow placement:
place one/two pillows in pairs on the opposite end and one in the middle.
Fabrics: mixed
Prints and colors:
pick colors and prints randomly with at least one color in common.
Trim: simple like
braid or woven.