Your draperies do more than help provide shade to the room and keep the heat from the sun from getting indoors. They add beauty and style to your interior. And as a matter of importance, you want to ensure you pick the right ones that will add vigor to your living space. Curtains as they are commonly called will need to be cleaned regularly. And as such you want to know the best techniques to get the job done.
As you read on, you will find simple drapery cleaning techniques that can help you eliminate stains and keep curtains looking new in any season.
Why Clean your Draperies?
It is a no-brainer that curtains are made from mostly fabric materials that are known to attract dust and dirt. And when they have been hanging for a while can look like they need some maintenance. But do they need to be cleaned? And what are the best reasons why you want to put effort into taking good care of your draperies? Below are some of the reasons why drapery cleaning is important in every household or office where they hang.
Take care of dust and dirt that can cause health issues when left unattended.
Maintain the quality of the material when you wash with cleaning products that can help to keep them in good condition.
Avoid having to get a replacement whenever they get dirty.
Improve the general appearance of your space when you have clean curtains hanging from the wall.
Clean curtains help to eliminate odors that could hamper the natural air that flows into your space.
How Often Should your Clean your Draperies?
Now let's face it, they usually just hang around the place and should not be much of a worry about having them cleaned. But there is a good chance that when left untidy can become a mess you have to deal with. So they must be taken good care of regularly. But how often should you attend to caring for your curtains? Most people will argue that you should only consider them when they get dirty.
For most homes where they hardly leave the windows open, it could take a long time before any dirt show up on the surface. But when it comes to proper drapery maintenance, once every three months should be ideal to keep them looking good. A good tradition would be to consider cleaning them at the onset of a new season. This way, you can be sure to clean them at least three times before the end of the year. You can check this link https://www.realsimple.com/home-organizing/home-improvement/renovations/home-upgrades-payoff for tips to upgrade your home.
Drapery Cleaning Tips You Should Consider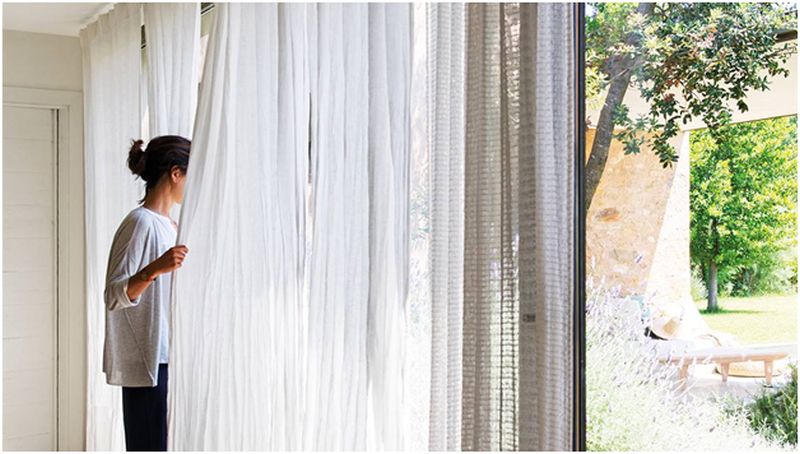 Now that you know why you want to make it a habit to clean your curtains regularly, the next thing will be to know just how to get them cleaned and look brand new even if they have been around for a while. Some of the best practices when it comes to cleaning your curtains include:
1. Dry Cleaning
This will be the best option if the instructions from the manufacturers say you should dry clean them whenever you want to carry out maintenance. And in this case, you want to make sure that you check with your local dry cleaners to discuss how they can come to help you with caring for them. If you had them cut from a material shop and sewed by a tailor, you want to also determine if it will be best to dry clean the material.
The problem with using the dry cleaning method for the wrong material is that it stands the risk of shrinking from its original size. So you want to ask the experts at your local laundry shop if it is right to do so. The guys at Forth Worth drapery cleaning are experienced professionals at restoring the upholstery in your building. You want to give them a call to discuss more how they can come to your assistance.
2. Machine Wash
The simplest way to care for heavy curtain materials may be to toss them into the washing machine and allow the system to take care of the cleaning. But you want to make sure that it is okay to use machine wash on the material. You want to make sure that you choose the right settings that will be ideal for the material. This will help protect it from damage and ensure that it is still hanging neatly for a long time.
3. Steam Cleaning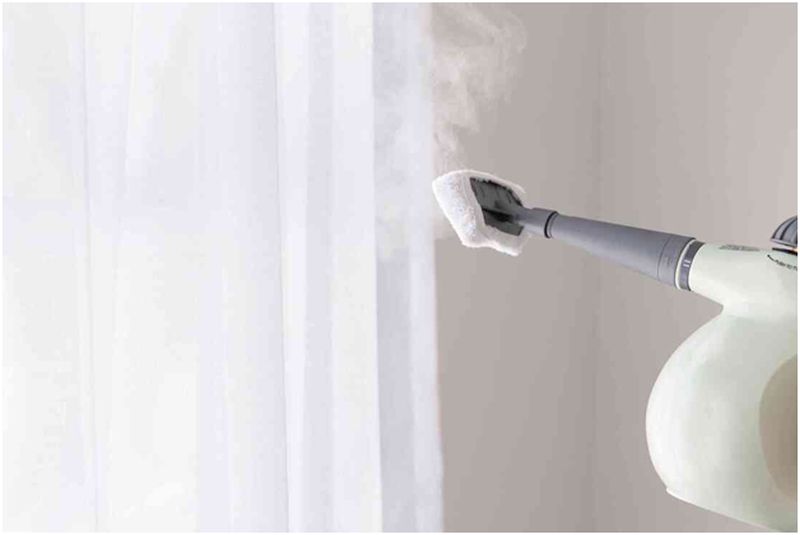 You can also introduce heat in the form of steam to clean your curtains. And this treatment method would be ideal for getting out stubborn stains such as grease or paint that would likely not come off if you use the machine wash technique. You want to look for expert steam washing services if you are looking to get a lot of dirt from the material. Otherwise, you could try using boiling water and a good cleaning agent that can eliminate grease and oil stains from fabrics.
4. Spot Cleaning
The method of spot cleaning could also work if you want to only clean out an area on the curtain that has stains on it. Oily finger stains from kids playing around the house could warrant immediate attention to get rid of the stains. In this case, there may be no need to take down the drapes and rather get a cleaning agent and scrub to work on it while it is still hanging up.
Other Things to Note
It is important that you make use of the right cleaning agent that won't be harsh on the fabric and is safe for washing. Also, when drying, you want to be critical about the amount of heat that will be ideal to use in drying. You can consider sun drying for a few hours and then taking them down when they have dried out. Also, when using the tumbler, you want to choose the right settings that are ideal for the material type and won't cause it to shrink in size. This page has tips on how to prevent your fabrics from shrinking when using the dryer.
Another thing is to be careful when taking down the draperies from the hanger on the wall. You want to study the connection methods closely so you can be able to fix them after they have been cleaned. And if you do have to solicit the services of expert dry cleaners or furniture restoration outfits, you want to do well to research the best guys in the business.
Final Note
Your draperies are a good piece of furnishing that can do much for your living space. Whether you choose to wash them twice or three times a year, you want to make sure that you choose a method that will be ideal for the material. Also, avoid using harsh cleaning products so you don't cause damage to the material.
Article Submitted By Community Writer