If you appreciate and listen to the French house music from 1990s, then you would also love this piece of artistic furniture that has been inspired by the same musical genre. In New York, designer Juliette Mutzke-Felippelli has created this stunning neon ghost chair called French Touch.
The design concept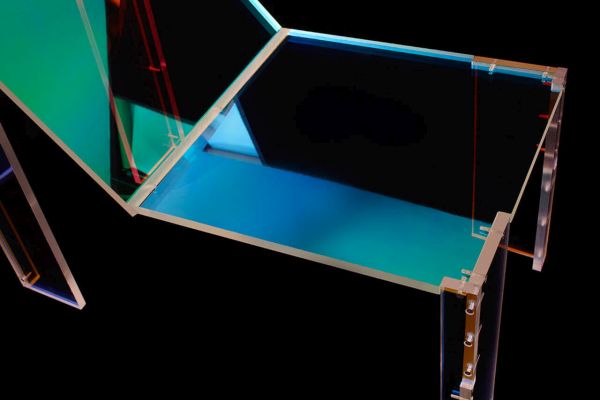 Whether you consider it a homage or inspiration, the French Touch chair's design is connecteddeeply to French house musicalartists like Daft Punk, Etienne de Crecy, and Cassius. As this musical genre used heavy filters and effervescent disco samples, this chair also adopted the same in the form of vibrancy and transparent neon surfaces. Its entire design and construction is based on the technicalities that used to be involved in making French house music.
Creation and appearance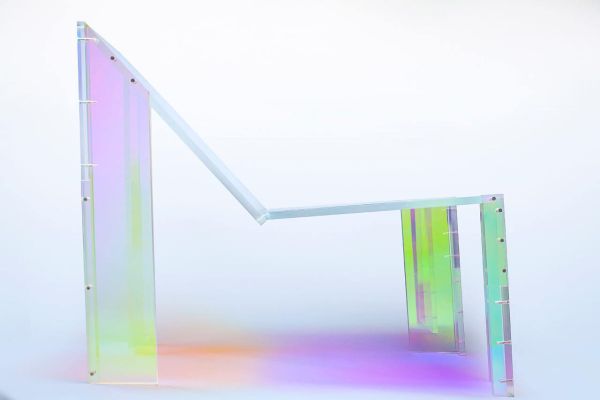 The actual design of this neon ghost chair has been created using CNC-cut acrylic. A dichroic film is then applied to acrylic. Its asymmetrical pieces are connected using steel bolts. There are puzzle-like lap joints that resemble the way French music combined disco samples with filters in order to come up with a unique sound.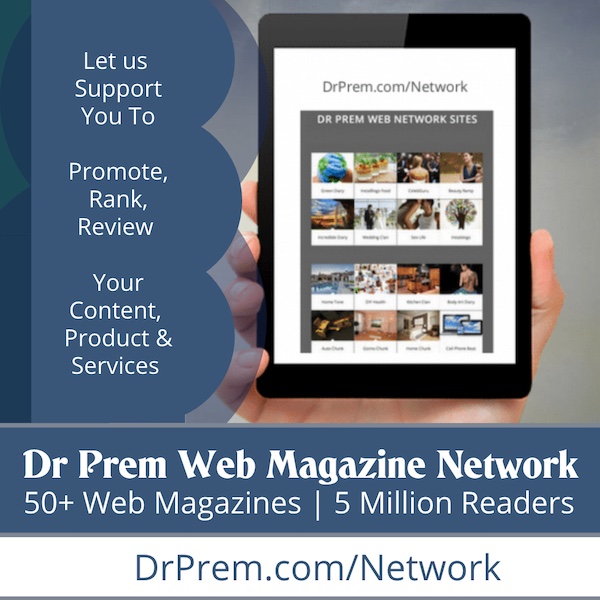 Since the French Touch chair uses a dichroic film, it interacts naturally with light. It appears whimsical with its flashing luminous colors spectrum that is evident from all viewing angles.While you may notice shades of mint green, hot pink and electric aqua during the day, there may be more of darker shades of blue, red and yellow visible at nighttime.Thus, it is like a play of French house music by your neon ghost chair.
The best placement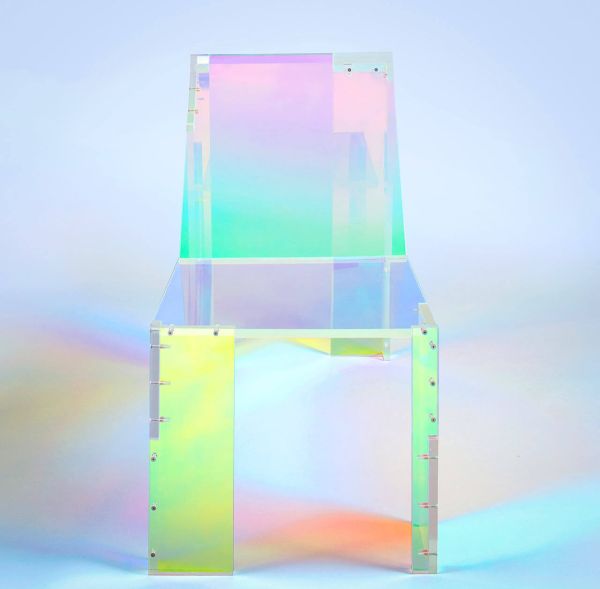 French Touch is best for use by those who are fans of French house music artists. However, it is a stylish and bright piece of furniture that can be placed in homes where art in any form is appreciated. It can even be fun to have such chairs in discosand themed restaurants. In fact, the chair is so cool that it can add a dash of color and spice to any setting. It can carry you into another beautiful world.
The French Chair looks dashing in neon color shades that reflect light because of its unique construction. Its special design inspired by French house music makes the product absolutely rocking.
Source : FresHome.Com