If your present home security solution is not giving you peace of mind, then here is something interesting and efficient from ComfyLight. It has designed a learning-based smart solution in the form of an LED bulb that captures and remembers your movement inside the house on a daily basis. Based on its learning, this bulb called ComfyLight simulates the same pattern of movement when you are not at home.Find out more about this solution here.
The setup and working of ComfyLight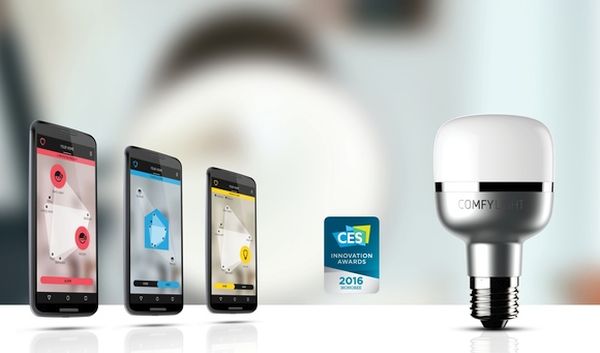 This unique solution to home security actually poses like a light bulb and keeps an eye on its surroundings even when you are away. It has a microwave sensor to detect any irregular human movement in your home. If it happens, then ComfyLight switches on an also sends you an alert on your smartphone connected to this device via Wi-Fi and the ComfyLight app.You can install as many bulbs as required in your home and connect them to your phone.
It is a simple process to install these lights and stay in touch with your home through the app. When you are at home, you can also control the light or dim it. However, it has an automatic system for switching on and off.Its luminosity sensor gauges the current natural lighting conditions and accordingly switches on the light. Apart from that, a UV sensor differentiates between natural and artificial light. Thus, the working of ComfyLight is quite efficient and power saving.
How ComfyLight benefits you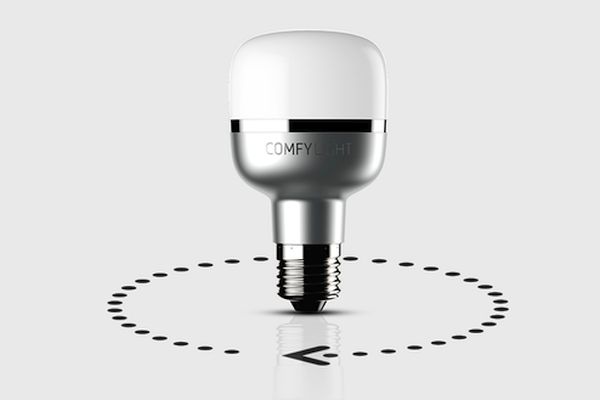 ComfyLight is a wonderful LED light that keeps your home lit up in a pattern so any outsider may not enter the house with ill intentionsin your absence. It also triggers an alarm if any intrusion is detected. This smart light is able to differentiate between human and animal movement. While it keeps your house safe, it also offers a pleasant light when you want to relax at home. It does not require any application and goes dimmer when you do not require full-intensity light.
Appearance and technical features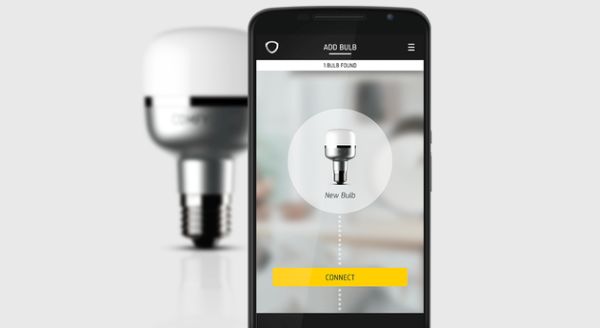 ComfyLight has a soft and smooth appearance. Its minimalistic design is elegant and comforting. There is the use of aluminum, chrome, and glass in this light. Additionally, it's interface and functioning are quite simple. In fact, its color-coded app is also user-friendly. This 10-watt, warm white light is equivalent to your regular 80-watt light. It is also energy-efficient and carries a rated life of 25,000 hours.

ComfyLight is an effective home security lighting solution that is highly reliable. The light can sense motion and lighting conditions and keep you in touch with your home nicely through smartphone connectivity.
Source : KickStarter.Com