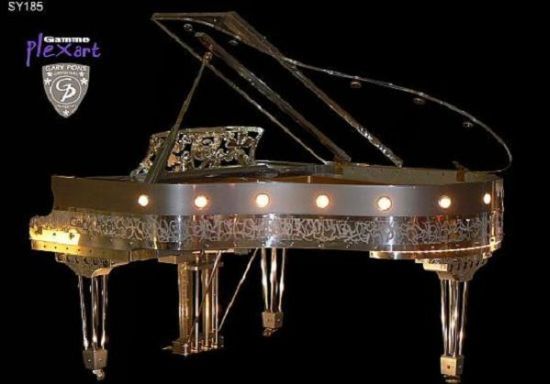 No matter how perfect your home decor is, there is always scope for more. Now add a bit of class and luxury with a stylish musical instrument like the piano. Pictured here is the Gary Pons SY185 piano from Montpellier that is sure to add elegance to your trendy abode.

What's different? Believed to have brought the French world of piano to newer heights, this classy piano stands out in the whole range, all thanks to its translucent beauty and magnetism. That's not all, the quality of music rendered by SY185 is unbelievably high.
Price and availability: This classy piano can be yours for €35,900.
Thanks Kim!