GE home products are a huge hit with people all over the world. Same is the case when it comes to kitchen appliances. Talking about kitchen appliances, the first thing that comes to our minds is a microwave oven. Despite being a relatively new invention in this field, GE home products have rapidly grown to become the most popular and extremely useful of all the kitchen appliances. Its popularity stems from the fact that its usefulness is not only restricted to simply cooking but a whole lot of other related activities. To top it up, if you have a GE microwave in your kitchen you can be rest assured that all your cooking worries will go for a toss because there are many things about it that make it simply indispensable.
Here, we review 5 best microwave ovens from GE that will cater to all your cooking needs.

1. Profile SpaceMaker II PEM31
BRAND : GE
PRICE : USD 195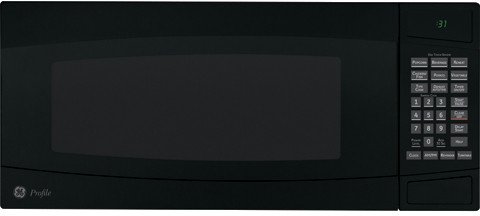 With a one cubic foot capacity and a 24 by 12 inch footprint, the GE Profile SpaceMaker II PEM31 is larger than most compact microwave ovens. But it stands only 11 inches tall which makes it a better fit under cabinet. The PEM31 delivers only 800 Watts of power which accounts for longer cooking times. However, it does include sensors, touchpad controls and dual stage cooking. The model scores high in cooking but performs poorly in defrosting. Generally you will be happy with the microwave's even heating, attractive design and easy cleanup, although the controls may take some time getting used to. Overall, the PEM31's durability is going to impress you in comparison to most other microwaves. The PEM31 is available in four choices namely black, white, bisque and stainless. Its warranty covers parts and labor for a year and the magnetron tube that generates microwave radiation for an impressive five years.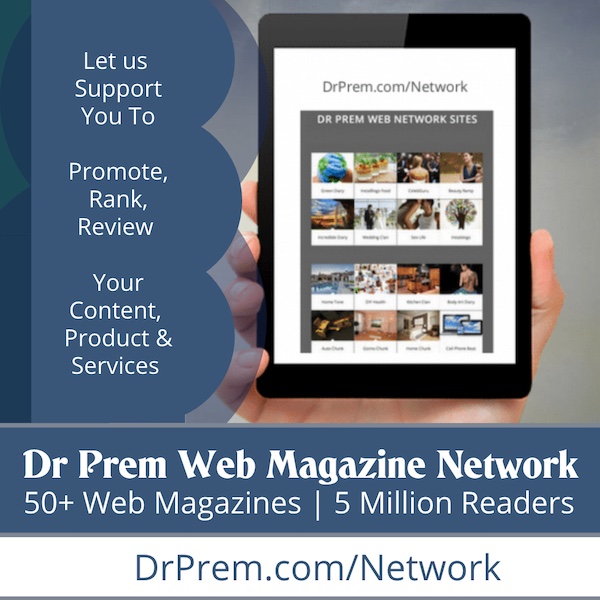 USP
It is one of the most compact ovens that can easily fit under cabinets.
PROS
Sensor cooking
Two-stage cooking feature
Good durability
2. PVM1790SRSS
BRAND : GE
PRICE : USD 699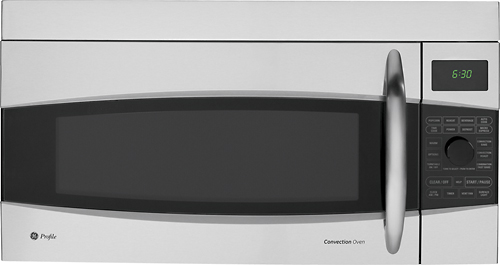 This over the range convection microwave features sensor cook technology with one touch settings for a variety of foods, including chicken, fish and vegetables. 1000 watts of cooking power lets you cook, defrost and warm food at 10 different power levels. Easy to use control dial and touchpad offer simple and quick operation. Electronic scrolling digital display provides handy tips for cooking and oven usage instructions in English or Spanish. A 1.7 cubic foot interior accommodates a variety of food items. Sensor cooking system automatically adjusts time and power for delicious cooking results. One touch buttons for chicken, meat, popcorn, potatoes, vegetables and fish offer convenient and precise cooking. The add 30 seconds feature allows you to increase the cooking time quickly and easily. Stoppable glass turntable provides all round heating. Stainless steel interior ensures durability and ease of cleaning. Cook top light illuminates the cooking surface below, so you have a clear vision of what is cooking inside. Vortek venting system with three speed fan helps remove smoke, steam and odor from the cook top area. Clock plus countdown timer and end of cycle alerts help to achieve better results while cooking an entire meal. Four volume levels let you adjust the sound to your taste as well.
USP
This oven performs superbly well under all conditions.
PROS
Turntable cooks evenly
Vent system over range
Easy to clean
3. JVM1750DPBB
BRAND : GE
PRICE : USD 299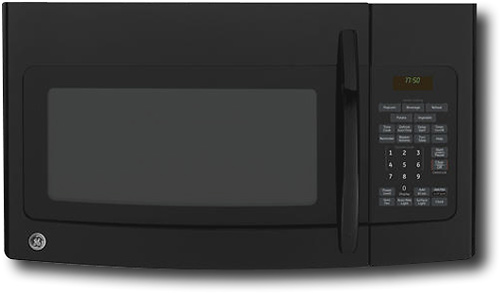 This over the range microwave quickly prepares meals and snacks. It features a 1.7 cubic foot capacity for ample cooking space and sensor cook controls for precise time setting and power levels. Electronic touch controls offer convenient and fast operation. Spacious interior accommodates large dishes with unprecedented ease. 1000 Watts of cooking power at 10 varying cooking levels let you boil, reheat and defrost. Auto and time defrost settings let you either enter the quantity of food and allows the oven to automatically set optimal defrost time and power level. Sensor cooking system automatically adjusts time and power level for delicious results. One touch settings for beverages, popcorn, potatoes and vegetables make cooking a whole lot of fun. Instant on express cook settings allow you to quickly choose one to six minutes of cooking time or add 30 seconds to the cook time. Stoppable turntable can be activated to ensure even cooking results or deactivated to accommodate oversized dishes that may not be able to rotate fully in the microwave. Removable two position oven rack allows for multilevel cooking. Cook top light illuminates the cooking surface below so you can see properly what you're actually cooking on the stove. A two-speed fan helps remove odor from your kitchen.
USP
A bundle of features save a lot of cooking time.
PROS
Cooks quickly
It can handle large dishes
Runs quietly
4. JVM1790SK
BRAND : GE
PRICE : USD 599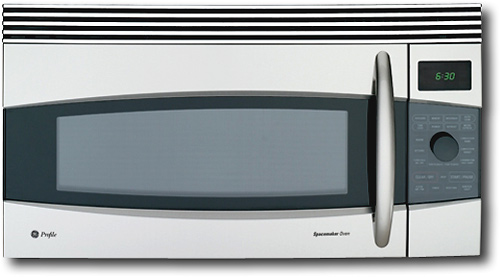 This stylish microwave oven gives you the flexibility to cook using microwaves or convection that allows your food to be flavorful, beautifully brown and cooked quickly. One touch controls are easy to use and read. The 1.7 cubic foot capacity cooking space gives you the liberty to cook a wide variety of meals. 1000 Watts of microwave power and 1550 Watts of convection power cook food surprisingly quickly. Fast bake combines convection and microwave cooking to bake and brown food items for quick meals. Sensor cooking automatically adjusts power and time based on food moisture levels. Add 30 seconds feature allows you to add time in 30 second intervals. Warming oven keeps cooked eatables warm and fresh. Auto recipe conversion intelligently converts standard recipe temperatures to proper convection settings. Halogen light inside lets you keep a watch over cooking progress. Three speed exhaust fan removes odor and keeps your kitchen clean. Washable grease filters account for smoke and can be detached for easy cleaning.
USP
Extra cooking power adds a lot of variety to your cooking.
PROS
Sensor cooking makes cooking easy and precise
Shortcut keys save time
Easy to clean
5. PVM2070DMWW
BRAND : GE
PRICE : USD 615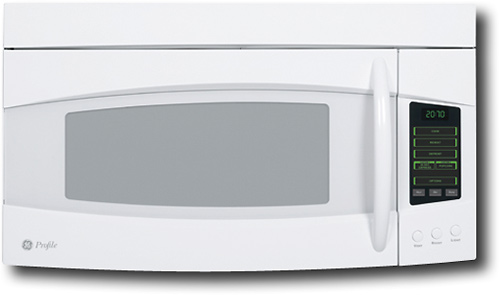 This spacious microwave lets you cook delicious meals or re-cook leftovers with remarkable ease. The cutting edge dual distribution cooking technology with 10 different power levels helps to cook and defrost food evenly. A variety of sensor cooking modes lets you cook specific food items with precision. Electronic touch controls, in addition to a LCD touch screen display are relatively easy to operate. 2.0 cubic foot capacity interior with 1100 Watts of cooking power allows you to prepare almost every imaginable delicacy quickly and conveniently.
Dual distribution cooking system cooks and defrosts food evenly by circulating microwaves from the top and sides of the oven. Easy Guide menu system makes cooking whole lot easier by guiding you through each step of the cooking process. Sensor cooking modes include bacon, beverages, eggs, fish, fruits, meat, popcorn, potatoes, reheat, rice and vegetables. These modes automatically set a cooking time for a particular food item and eliminate guesswork. Further variety is lent by melt or soften mode particularly for butter, cream, cheese and ice cream. Auto and time defrost effectively defrost frozen food. Quick defrost quickly and evenly defrosts a pound of meat, poultry or fish without the need for pre cooking or turning. Delay start saves time by allowing you to start the cooking process even before you get home from work. 14 inch stoppable and removable glass turntable provides a leveled cooking surface to maximize cooking capacity and can be easily removed for added cooking space. Halogen oven light inside makes it easy to keep an eye on the food without opening the door.
USP
Big size comes with a boon to easily handle large dishes.
PROS
Four speed exhaust fan with boost removes smoke and cooking odors out of your kitchen.
Even heating
Intuitive interface
Large cooking capacity