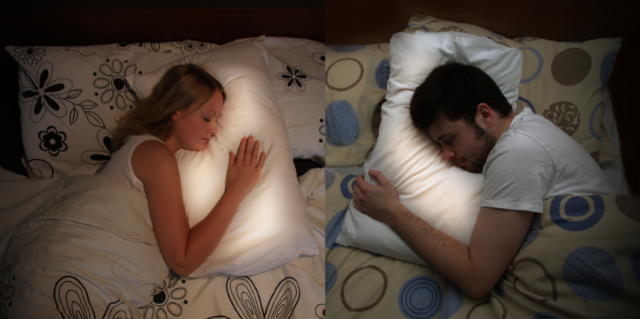 Love is a crazy thing, a feeling which keeps everyone close. However, this is what keeps people apart as well. People carry on long distance relationships, yet are connected with each other on every step of their life. But the missing part is what makes things worse, especially, when you tend to miss your partner's perfect warmth filled hug. A pillow may not be able to take the place of an estranged, long distance lover, but it can definitely add as a substitute, in a soothing way. The list of five pillows will give you a peek into what can be expected when you are really feeling low and want someone to hug you nicely, letting you revel in the comfort of it's softness.
Pillobot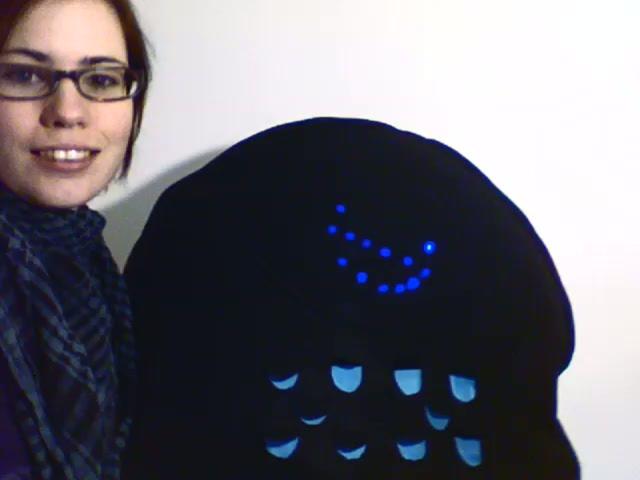 The idea of a pillow, which understands your each and every mood is very interesting, especially when it involves the use of internet, emailing and communication means. So the working of the pillow is very simple. All you need to do is send a communication about your mood and the LED smileys on the face of the pillow will reflect your exact mood. Just like a human being, they would cheer you up in an instant. An ideal companion for those who just wish to be loved dearly. Perfect for setting a very cozy environment, this multi-functional pillow is just the exact way your lover would be tantalizingly attracted towards you. As you sleep hugging each other, these pillows would silently give you company, leading you to an ecstatic start.
Relationship Pillow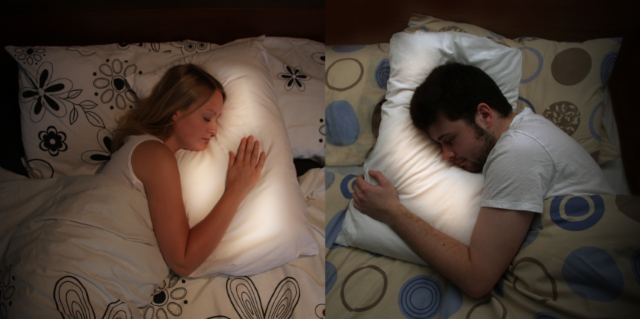 The feeling of separation can be very devastating, given the fact that it keeps two lovers away from each other. That's when the concept of the Relationship pillow comes in. The idea is very illustrious, if we speak literally. Fitted with a small glow machine inside the two set pillows, the Relationship Pillow is bound to fill in the gaps of a long distance relationship. The soft glow of the pillow is accompanied with a heart beat ringer, giving you the same feeling as you would get when you're lying next to your dear one.
MIT's Relational Pillow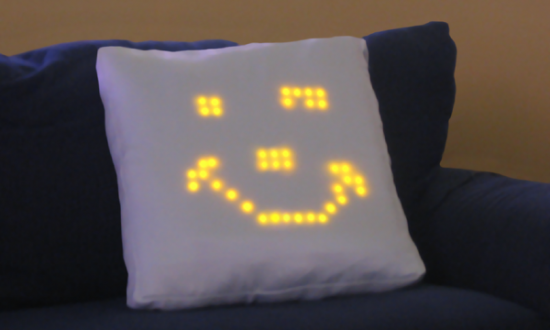 Who says love can only be when two people are present with each other. Just like a long distance relationship, one's moods can be transferred over WiFi, all thanks to MIT's Ambient Media. They have designed a very innovatively styled pillow design, which transfers one's moods over WiFi, keeping the mood going and the memories as close as you desire. The design is very functional, and will always ensure you stay in a cheerful mood, with some really close memories of your lover intact.
Memory foam pillow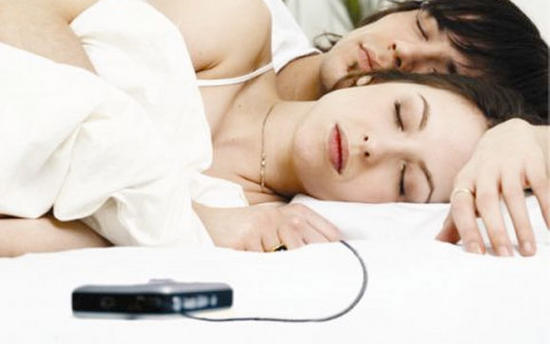 Imagine a situation when you are lying neatly ensconced inside your lover's arms, all neatly tucked in and comfortable. Adding a delicate charm of romance to the situation is the playing of a love song. It may sound very much like a dream come true, but then, you can safely say, this is not a dream anymore. Sound Asleep has come out with a pillow design which lets you enjoy the comfort of a peaceful sleep while listening to soft music playing below your ears, that too right inside the pillows. No need to connect any headphones or other kind of ear gear. Connect your iPod and listen to streaming music, seamlessly.
SMS Pillow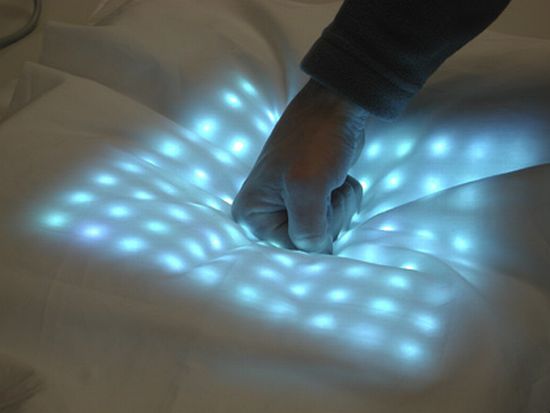 The SMS pillow is exactly what it states in its name. The idea behind the soft pillow is to send a SMS to the soft flossy material and the message would be displayed neatly on the shiny surface. The LEDs fitted inside the pillow reflect the message to the Tee, keeping all the warm memories within your reach. It does not matter if your loved one is not with you at the moment. After all, with the SMS pillow, he would be just an SMS away, what say?