All homeowners must think of getting a pest control service because it's part of taking care of a home. You don't want your property to be infested with something and then, in turn, get your family members sick.
Whether you only want to avail of a pest control service when there's already an infestation in your home or whether you want to have it regularly is entirely up to you. It really depends on the homeowner. Most homeowners will just call a pest control service when they've already found a pest infestation in their homes, in part to maybe save some money, as well. But it's a good idea to avail of a regular service. Having it done regularly has its benefits. When you get it done regularly, you can have the privilege of having it done at the right time of the year, which will make the treatments done longer lasting.
Usually, it's during the cold months i.e. from June to August in Brisbane and Gold Coast, when pests lay dormant. So it's recommended to have a pest control service in the warmer months, which is from August to December. Because when temperatures and humidity are rising, the pests come out, which makes it easier to catch and kill them.
Kinds of Pest Control Treatments
1.   The Pest Control Gel Bait Application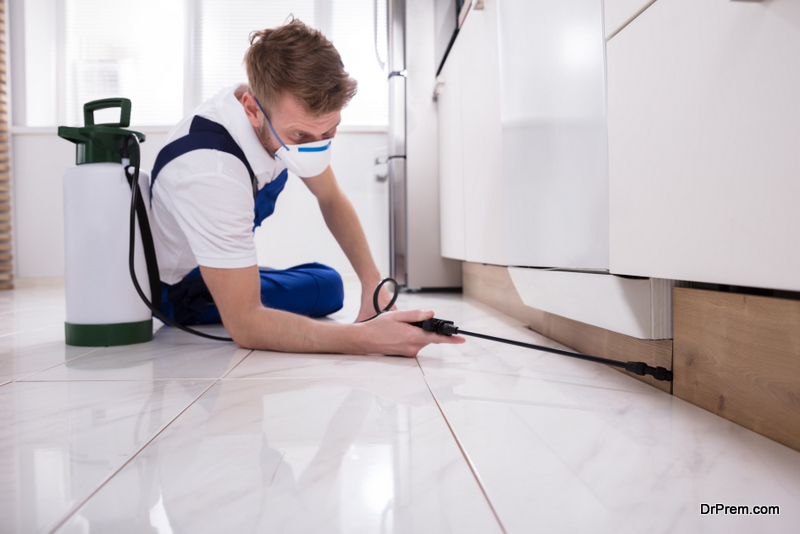 The gel is applied inside cupboards, as well as in all the nooks and crannies all throughout the house, like areas under sinks and areas where people don't really look into often. This treatment is one that lasts a long time. The gel dots will be placed under hinges, cabinets, pantries, shelves, etc., where the pests will eat them and die. The gels will need to be replaced every 12 months, however, because it becomes ineffective after a year.
2.   The Internal Perimeter Spray Treatment
This treatment, containing cislin 25, is applied around the skirting boards, bathrooms, and kitchens. This treatment is for the fast killing of pests in the house. A downside is that it only lasts for two to four months, but it is very effective during pest season. But since it only lasts for a few months, other treatments will be needed so that pests are kept out for the entire year. However, this will definitely help eliminate 50 to 80% of pest control activity in the house, having an immediate effect of within 24 hours.
3.   The Wall Cavity and Roof Void at the time of treatment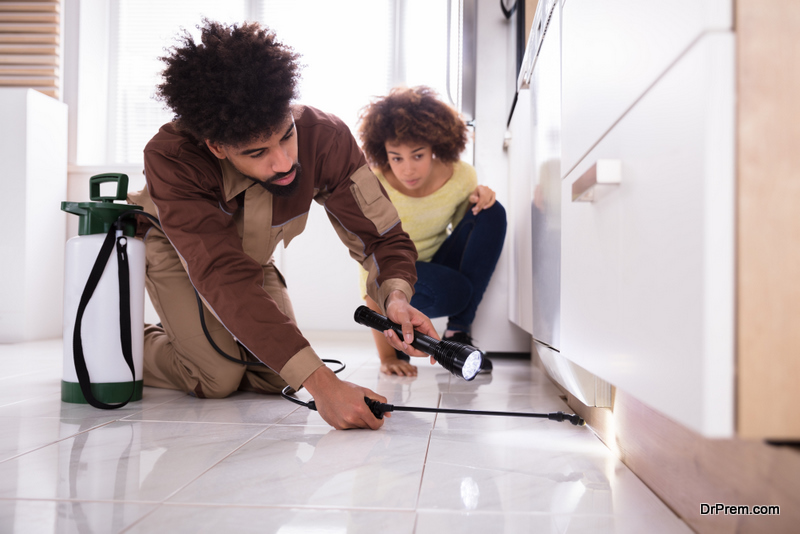 A 240V dusting machine is used to do this treatment. It would blow very soft dusting application within the space between the roof structure and the ceiling, which is where the pests try to enter the home. This same machine will also be used to treat cavity walls or weep holes or weep-brick. This treatment lasts for a year and is specifically done to stop new pests from coming into the house.
It is recommended to have any or all of these pest control treatments between August to December as part of a regular service because this will bring more value to the treatments. Not only will they be more effective, they will also be more cost-effective.
All three treatments are important. The Internal Perimeter Spray Treatment can serve as the base with the Pest Control Gel Bait Application and the Roof Void & Wall Cavity Dusting Treatment as additional ones to seal the deal and ensure the elimination of pests.
Pest Ex, who has a lot of experience in the industry and in the area for over a decade, offers same day on-site communication and service. All work strictly according to the Australian Standards and they have qualification for timber pest inspection. The products that we use are environment friendly. To know more as to when is the best time of year to get a pest control service, click here. 
Article Submitted By Community Writer