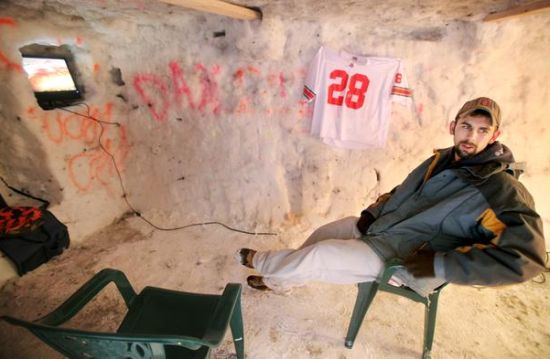 Jimmy Grey was out of a job, so he took up building a 625-square-foot snow home in the front yard of his family home so that he could be busy. And, the outcome is definitely a out-of-the-box man cave, a snow castle that you can die for. This 25-foot-by-25-foot house has four rooms, a flat screen TV, a surround system, strobe lights and beer that never goes warm. He powers his TV with an extension cord that has been plugged into an outlet in the garage. Grey also says, "candles help add ambiance for nighttime get-togethers with friends, and the freezing temperatures mean that the beer never goes warm."
Don't forget to check out the video of this front yard Igloo after the jump.
Grey got all the construction materials that were required to break ground in front of his home, south of Chardon, Ohio in early January. All thanks to a snowstorm! He collected all the snow by shoveling his yard, his neighbor's and his another neighbor's yard. When it wasn't enough he had his friend truck the snow to his site. And, after weeks of hard work there is a snow castle in his front yard, and only the finishing touches are left to be given to the snow home.
"Grey stacked chunks of snow dug out of the interior to make a wall around the abode, making something of a private courtyard outside the front door. It helps with the privacy, given the number of interested onlookers driving by".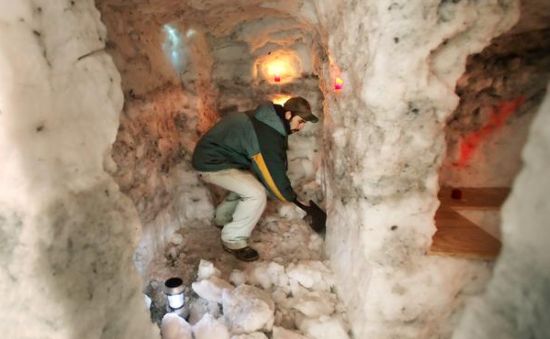 Via: UPI/Weaselzippers/Cleveland