Holiday season is right around the corner, and this is the time to spread love and joy, expressing our gratitude to our loved ones. Therefore, this is the time of gifting, presenting each other a wonderful souvenir with love, care and admiration. This season, gifting a vase to your loved ones is a great idea because a vase of fresh flowers can create an enchanting ambiance in the house, bringing joy and freshness into the lives of those whom you love and care about. Check out these vases and decide which one will be the best for your friend, relative or colleague!
1. LSA Flower Sprig vase 11cm Clear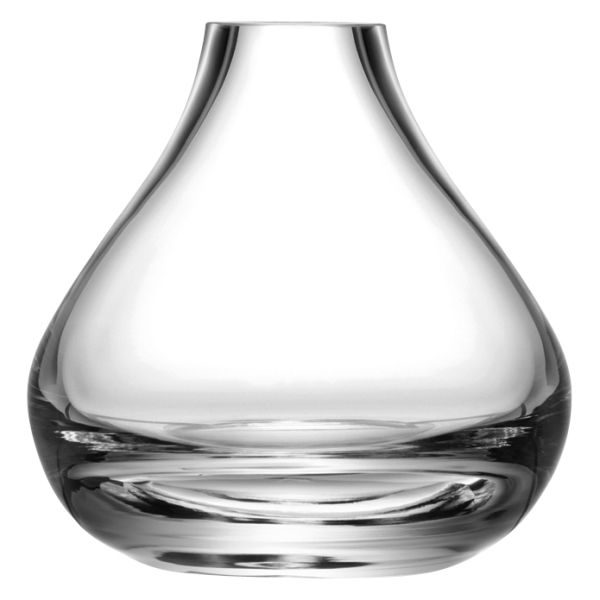 Price: $15.74
This handmade flower vase can increase the beauty of your home or it can be a perfect gift. This flower vase from LSA is a great decoration for a dining table and can be used to enhance the beauty of the interiors for all around the year. The cut is so elegant that it can suit any type of cropped flower heads. It can also make herbs look stylish. The narrow neck is good for creating flower arrangements. The best thing is that the one who gets this as a gift can use it for all around the year. The design of this vase is neither formal nor informal and therefore, it is a perfect gift for a colleague or your best friend. The gift box also includes flower arrangement techniques with leaflet indicating display options. This flower vase has beautiful transparent body that resembles to water and looks a natural addition to any kind of interiors.
2. Oriental Design Porcelain Flower Vases-Two designs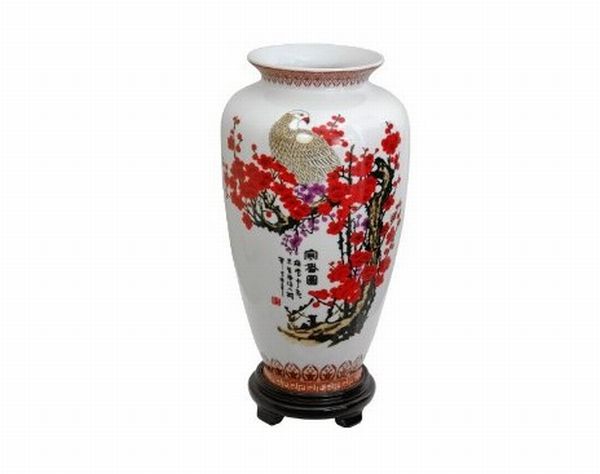 Price: $54
Manufactured by Oriental Furniture, these vases sport excellent design. Inspired by Japanese Art, these flower vases look antique with a contemporary touch. These vases are an excellent gift for Mother's day as they are elegant classics. Both vases have different designs with Tung Chi Wide Mouth Design that is a typical characteristic of Japanese vases. The varied designs can be placed together or apart and the wide design is good for displaying fresh flowers. The designs can vary and you can select between cherry blossom and the solid black high luster glaze designs. These ones will surely enchant a mother who loves to decorate her house every day with a bouquet of fresh flowers. You can also buy a wood display for these vases which will enhance the beauty of your gift. Any mother would love these vases.
3. Yellow Dartington Crystal Clematis Flower Vase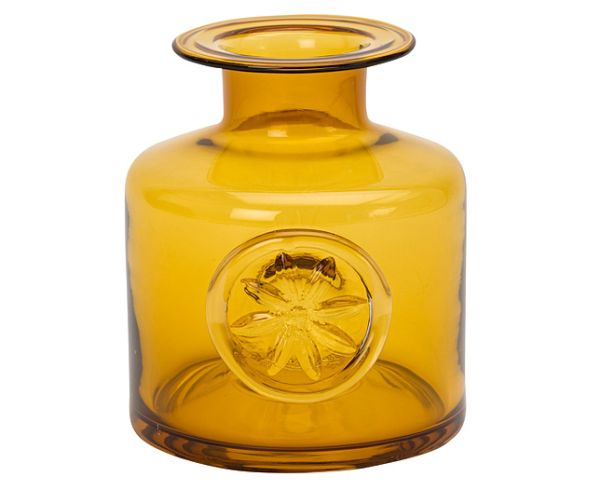 Price: $61.59
Yellow has always been associated with royal jewels and therefore, gifting this yellow colored glass bottle flower vase will bring royal aura to someone's house. This vase is dazzling with its yellow colored bottle and is made from Dartington Crystal. The design is simple with flower motif in the middle. Your friend can keep this souvenir near the windows and enjoy the beautiful sunrays gleaming through its crystal body. This product can surely brighten someone's morning and make their days special.
4. Red 'Old Country Roses' montrose flower vase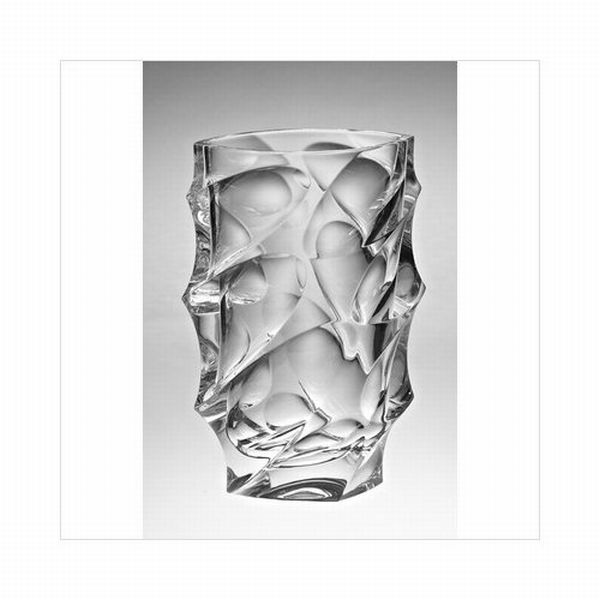 Price: $75.82
These vases are manufactured from Old Country Roses of classic decorative accessories and make up a wonderful gift. They are made from Royal Albert Bone China and are epitome of beauty and elegance. This is a superb piece that makes a great gift. It is a large size vase with the height of 30.5 cm. The white background of this vase is classy while red and peach colored flowers on the sides makes it look a desirable item that anyone would love to have. So, if you have a friend who loves flowers then this is an ideal gift. This vase appears antique and is beautiful. The best thing is that this vase can be integrated with any kind of décor and will only add to the beauty of the house.
5. Dartington Crystal Flower Bottle Vase, Green Aquilegia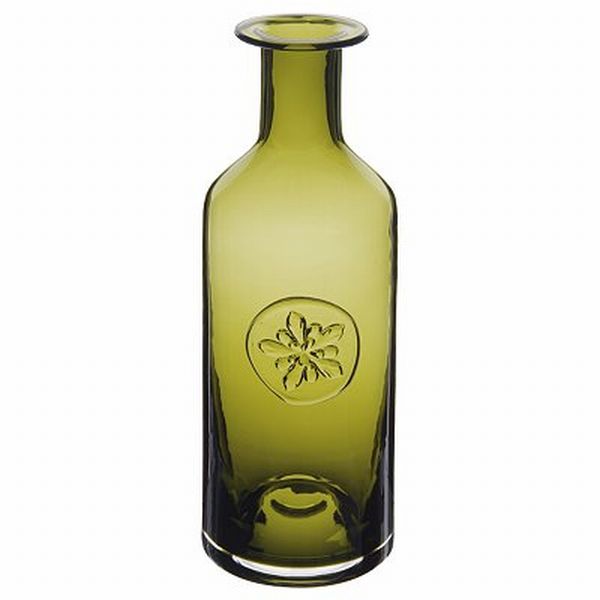 Price: $75.82
At a height of 30 cm, this flower vase is extremely attractive. Even if your friend or relative is not really fond of flowers, s/he can keep this as a single item in their house. This is another fabulous vase by Hilary Green and complements any décor really well. The best thing is that each of the vases available in the market has a different flower motif in the middle, making every product unique on their own. This hard to resist product is so good that you might want to keep a vase for your own self. The simple design is elegant as well as alluring and the crystallized look makes the glass gleam every time light falls on it.
6. Calypso Crystal 11-inch Flower Vase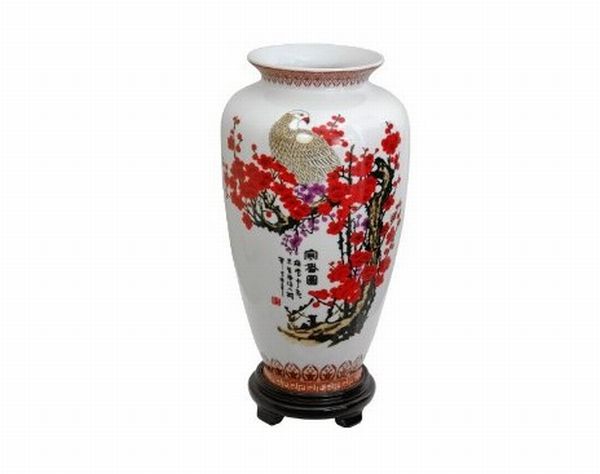 Price: $77.41
This vase has a beautiful cut and looks appealing from any angle. The glass is cut and integrated in such a way that the vase looks like an ice, naturally attractive. The lead crystals on the structure sparkle brightly and will lend a stunning look to fresh flowers. The product has been designed and manufactured in Czech Republic and is 11 inch high. It can hold water and provide a cooling effect to any onlooker. Hand wash is recommended for this delicate looking, extremely beautiful vase. This product would look wonderful and provide a natural, ecological look to any house.
7. Philips Living Colors LED Flower Vase Mood Light Lamp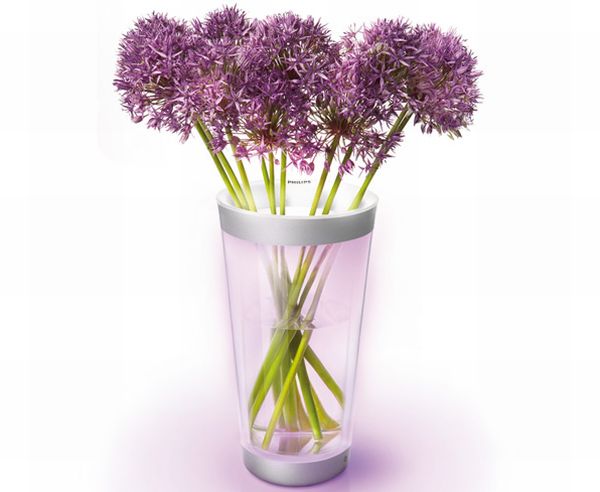 Price: $94.77
Do you have a friend who is extremely moody? Happy and cheerful at a point while sad at another moment! If yes, then this vase is something that you give her/him. A novel gift, this vase can change colors. The LED lighting of this lamp changes colors to suit different moods. It can gleam brightly during an occasion while you keep it dim and low for a romantic evening dinner. A perfect gift for anyone, this will surely make any home come alive with its LED lights and colors. Gift this vase to someone and let them celebrate the colors of life.