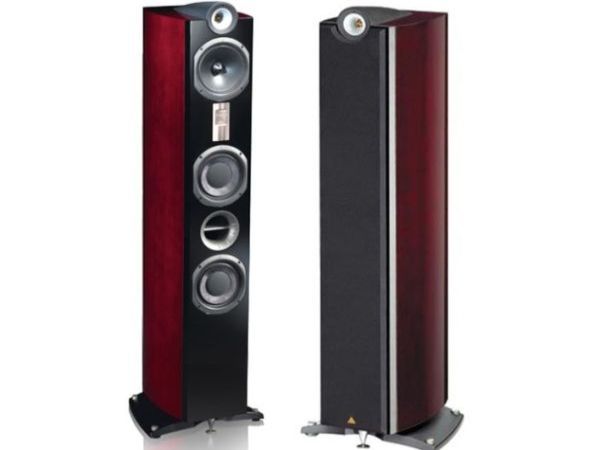 The trick to finding the right loudspeaker is rather daunting, when one considers the innumerable advertisements, literature and sometimes false endorsement of a product. However, there are some superbly designed and high quality performance loudspeakers available if one looks carefully. Here is a list of some of the best loudspeakers available in the market.
1. Mackie Thump TH-15A15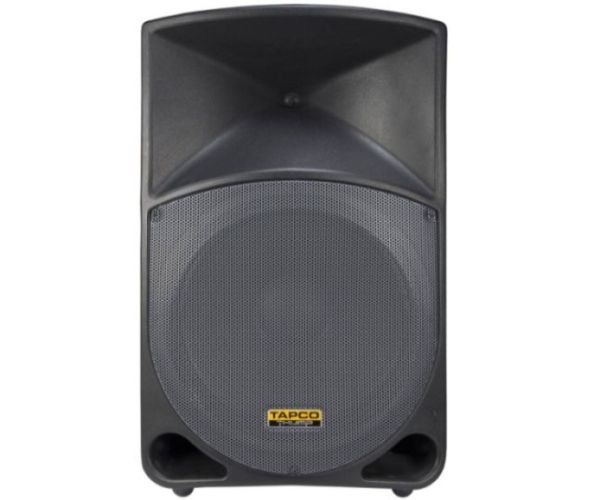 Price: $349.99
Manufacturer
Mackie
Description
This gives out the right amount of punch with an accurate response from 20KHz to 40Hz. This lightweight powerhouse has its electronics fully protected and packed in polyproplene enclosure. With a high precision, its two way bass reflex generates ample quantities of bass volume. It has a 3 band equalizer for tonal control and its 1″ compression driver produces wide dispersion of smooth sound.
It has two 150 watts built-in power generators for the woofer, while for the HF horn a 50 watt power device is been installed. There is less heat byproduct due to its class D circuity drive which signals for proper reproduction and the active compression protects the drivers while the amplifier has thermal circuitry protection. It has zero strain because of its lightweight and compact design. There are some extra circuitry for thermal damage with transparent compression circuit for transient peaks protection. To protect the woofer from bottoming out, an over excursion is inserted just below the low frequency amplifier to ensure long life to the loudspeakers.
Buy Now: Amazon
2. Polk Audio OWM3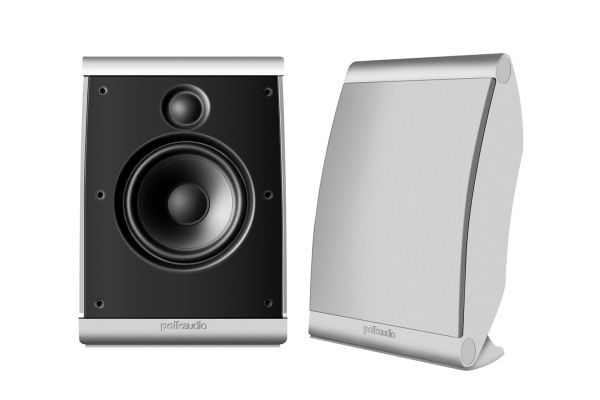 Price: $89.99
Manufacturer
Polk Audio
Description
The OMW3 is small and flexible for positioning as a corner mount, wall mount, vertical mount or any other way possible. It is light in weight which is 1.81 Kgs because of its plastic enclosures with a removable base and grille accessories. It has a mid bass of 11-43 cm in polypropylene cone and a silk dome dynamic balance with an overall 80-25 KHz frequency of 2.5 KHz. Its upper 22 KHz and lower 100 KHz limit efficiency has a nominal impedance of 8 ohms with a 5 way binding posts Inputs. The amplifier power recommended is 20-100 W per channel, and also has a 5 years warranty.
Buy Now: Amazon
3. PSB image B4 bookshelf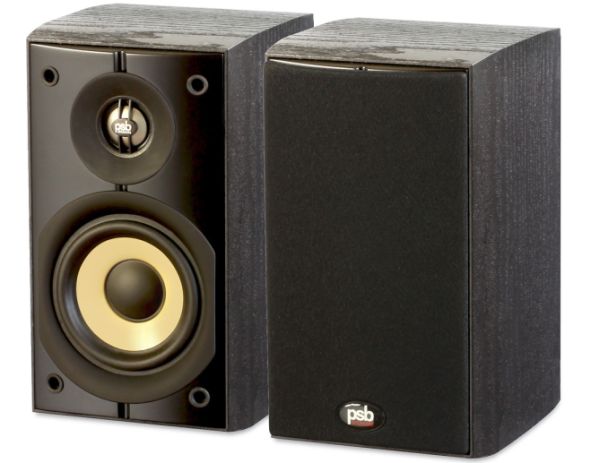 Price: $ 439.95
Manufacturer
Image

Description
With a new 1 inch titanium tweeter and a 4 inch woofer, this is a smaller image series intended for multichannel and home theater. It is a convenient bookshelf speaker with a 5-1/4W x 9-1/8H by 6-1/2 inches deep and is with a two way system. It has an exceptional sound quality sharing the design features and driver platform with the larger models. These come without sub woofers. For a full bass impact, you can always add a powered sub woofer. It showcases clean lines in a slight image difference for cabinet design at a reasonable price for the service.
Buy Now:
http://www.westfield.com.au/au/retailers/ordio/products/psb-image-b4-bookshelf-loudspeaker~B4?pd=ordio~B4~B4&utm_source=Googleshopping&utm_medium=affiliate&utm_campaign=googleshopping#full_description
4. Electro-Voice ELX115 15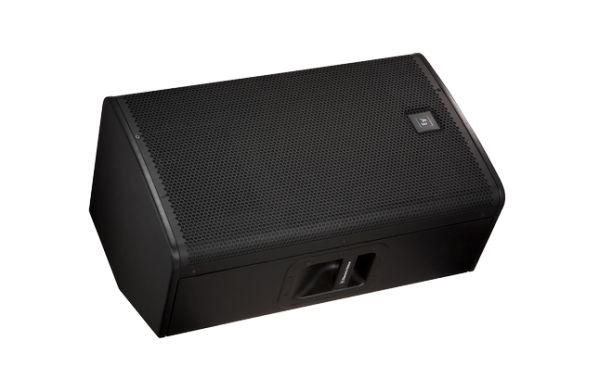 Price: $599.99
Manufacturer: Electro Voice
Description
With its 15 inch woofer it can deliver low frequency response for bigger sounds in large rooms and has a monitor angle which can be used as a floor wedge. It has matching titanium high frequency and simple pole mounting options. It also features a 1600 W peak power handling and continuous 400 W with a frequency range of 50Hz – 20 KHz. Its design is meant for Pro Music, House of Worship and others and comes in a black wood cabinet.
Buy Now: Amazon
5. KEF iQ10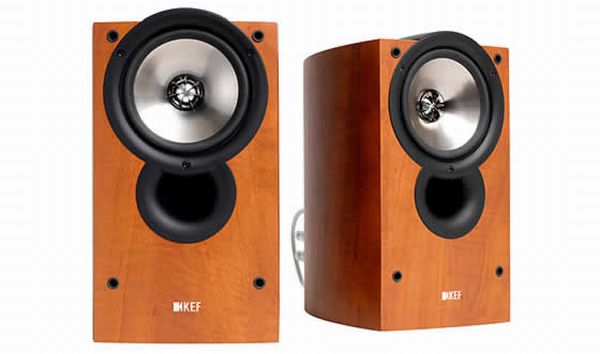 Price: $588.88
Manufacturer
KEF
Description
Despite its small dimension of 301H x 175W x 26ID mm, the new iQ10 has the caliber of hich acoustic performance with a new 130 mm Uni-Q coincident driver array. The transitions of open mid range, extended bass and natural sounding high frequencies, are all well modulated and balanced. It has an intricate three dimensional sound-scape in a 5.1 satellite speakers system. It is a two way system with 50Hz – 40 KHz frequency response and an 8 Ohms of resistance with an amplifier requirement of 15 – 100W. It comes in a walnut finish with a 5 years warranty.
Buy Now: Amazon
6. Dynaudio DM Center Channel Loudspeaker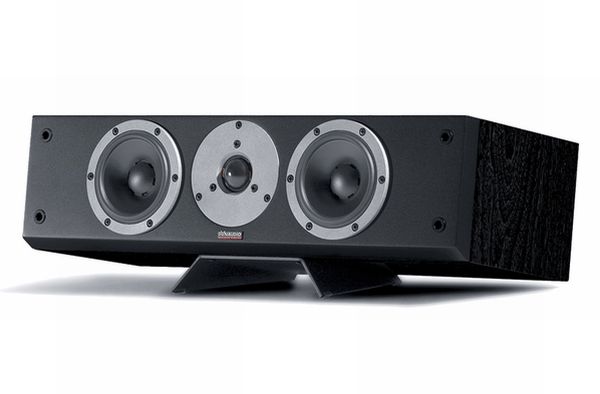 Price: $ 1,003
Manufacturer
Dynaudio
Description
There is an integrated, detachable metal plinth to position the speakers on a sideboard for a more upward sound dispersion. It can be mated to a wide variety of AV receivers with its 86 dB sensitivity, linear impedance and high quality crossover. It is ideal for a home theater set up with its low resonance cabinet construction for advanced sound quality. It has a soft dome coated 28 mm tweeter. It is a durable, robust and furniture grade quality in shades of rosewood and black ash in laminate finishing.
Buy Now
http://www.aussiehifi.com.au/buy/dynaudio-dm-centre-channel-loudspeaker-black-ash/DMCB
7. Wharfedale VR 300 Loudspeaker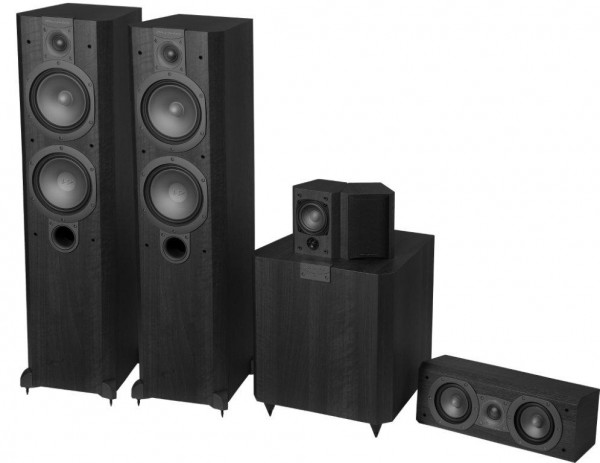 Price: $998
Manufacturer
Wharfedale
Description
This floor standing speaker set has dual 150 mm elliptical woofers which delivers big low and mid-range, powerful acoustic performance. With a 25 mm textile soft dome tweeter and a bass reflex port, it improves low frequency sounds and delivers a clear and sharp top note. It is capable of 24 KHz within 3 dB in high frequency tweeter with an impressive and pronounced sound-stage dispersion. It is even more impressive used on AV multichannel system for total tonal matching. It comes in a sleek black body.
Buy Now
http://www.binglee.com.au/wharfedale-vr-300-loudspeaker
8. JBL PRX625 – 15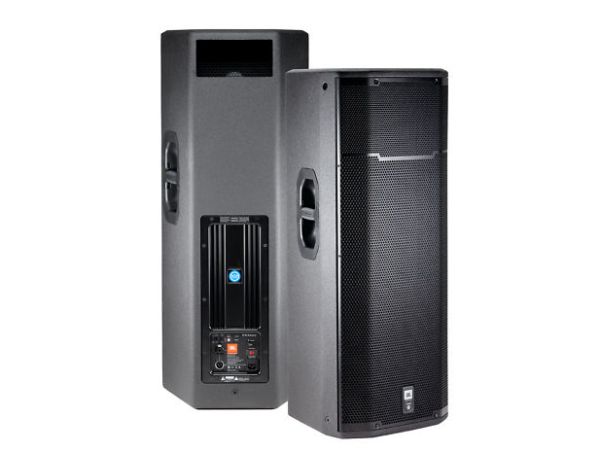 Price: $995
Manufacturer
JBL
Description
This has a maximum SPL output of 135 dB peak and is a two way system which is self powered to deliver high performance. It features an annular polymer diaphragm, compression driver in 37.5 mm with a dual voice coil and magnetic gap of 2 x 380 mm. It uses a crown digital amplifier with an output of 1500 Watt, dynamic limiting, crossover and DSP input section with dbx type IV limited circuit. There is a loop through XLR line and 1/4″ mic and instrument inputs with 1 pull back point and 8 MI0 suspension points. It has an aluminum handle with ergonomic rubber grip for comfort and comes in obsidian dura-flex coated plywood body.
Buy Now: Amazon
9. GENÈSE Triangle QUARTET 3-way Floorstanding Loudspeaker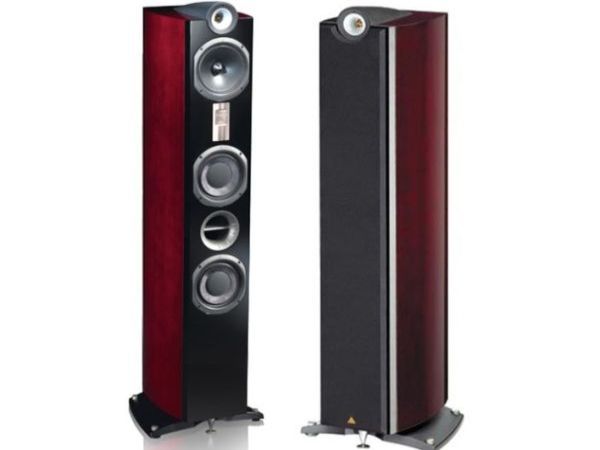 Price: $ 4,720
Manufacturer
Triangle
Description
This has a bass reflex loudspeaker with 35 Hz – 20 KHz frequency response and a sensitivity of 92 db with three channels. It combines fiber glass and carbon fiber cone in the bass units with a high rubber roll surround effect. The whole cabinet rests on a steel plinth which provides sound quality and stability. its horn and phase plug combined with its motor mechanism give it excellent direction and quality. It has elegant and functional removable magnetic cabinet grilles. The floor standing unit comes in a glossy, smooth and elegant mahogany finishing.

Buy Now
http://www.aussiehifi.com.au/buy/triangle-quartet-gen-se-series-3-way-floorstanding-loudspeaker-mahogany/QUARTETM