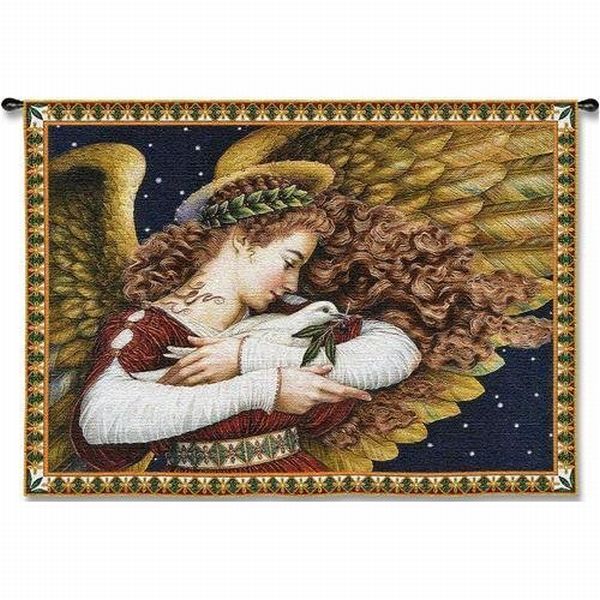 While some of the people love to maintain simplicity in their home decor, others like to increase the oomph factor of the interior of their home by adding various luxurious or eye-catching items. Whatever the definition of home decor may be for different people, every person surely loves to reside in a home that looks beautiful. Wall hangings have maintained a top position for real long time in the list of gift items that help in achieving the aim, i.e., making a home look beautiful. With holidays and gifting season around the corner, if you feel confused about what to choose for gifting to someone close, here are some wonderful options of wall hangings (along with all the required information) that would clear all air of confusion from your mind.
1. Tiddliwinks Bee Meadow 3pc Wall Hanging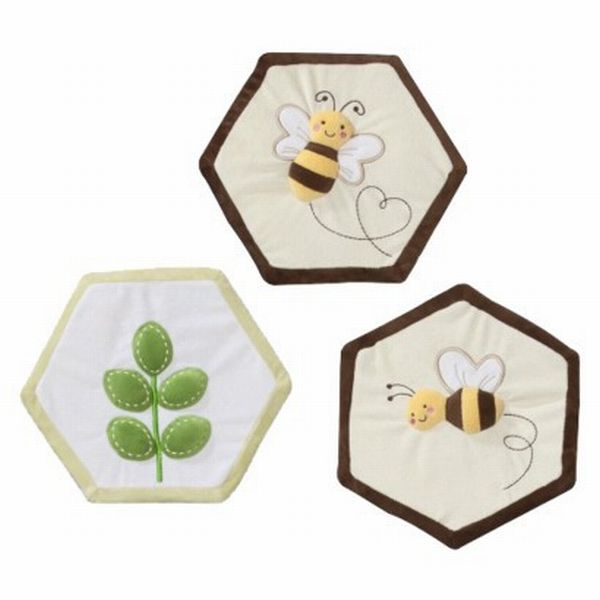 Price: $22.99

Description
These wall hangings come in a set of three separate pieces with different images in each of them. Though, the images in each of the pieces are different, but the theme of the set binds all the pieces and the images together. With a dimension of 6.0″ W x 0.5″ D, these wall hangings contain a simple design that would add a sober touch to the decor of your home. The included hanging loops make it easy for you to set the item on the wall with ease.
Buy Now
http://www.target.com/p/Tiddliwinks-Bee-Meadow-3pc-Wall-Hanging/-/A-13125853#?ref=tgt_adv_XSN10001&AFID=Nextag_df&LNM=|13125853&CPNG=&ci_src=9324560&ci_sku=13125853
2. Golden Poppy Wall Hanging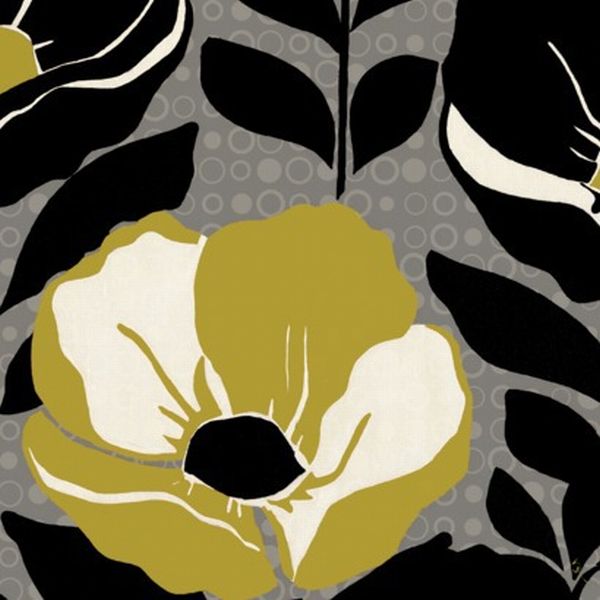 Price: $34.99
Description
Golden Poppy wall hanging is a great piece of modern art that is sure to add an elegant touch to any home decor. This is a single piece wall hanging that comes in a painted form in a canvas. This is an artistic piece that would impress not only the artistic souls but also those who may not have a great artist in them, but they do adore and appreciate good art forms. This piece of wall hanging comes in a dimension of 18″ L x 18″ W.
Buy Now: Amazon
3. Santa Claus Lighted Wall Hanging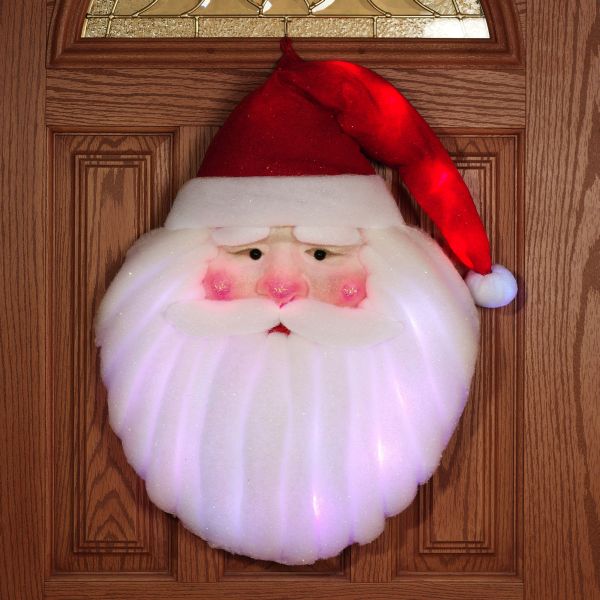 Price: $47.95
Description
With Christmas just about to knock at the doors, this Santa Claus lighted wall hanging would be a great gift for any person of any age. And, this beautiful piece of wall hanging will not lose its appeal once Christmas is over, and neither will it look out of place in any day or month of the year. This wall hanging, with Santa Claus's face in red sock hat, has many additional features to remain in spotlight even when the celebration time is over. The wall hanging comes with multicolored LED lights that are operated by 21 batteries. The blinking lights make the wall hanging look beautiful and lively. To add to it, glitters render special touch to this decor piece. Whether you keep the lights on or off, the Santa Claus lighted wall hanging would certainly provide a charming touch to your home decor all through the year.
Buy Now: Amazon
4. Large Iron Cross Wall Hanging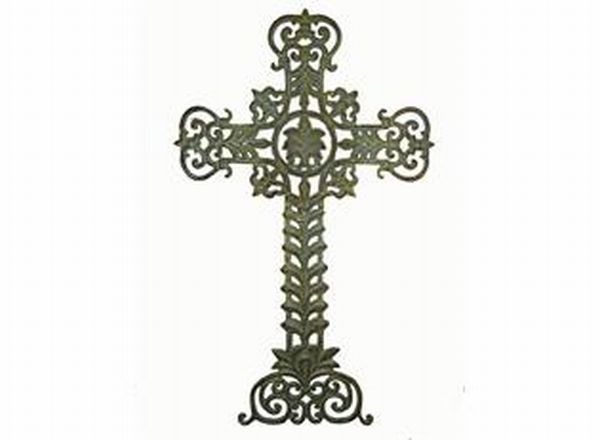 Price: $24
Description
A cross is a very holy and sacred symbol. But, having a look at this, you can get that it can also become a striking piece of home decor. This large Iron Cross wall hanging comes with the dimensions of 37.5″ H x 22.5″ W. You have an option of selecting this item out of two colors of rust or sage that this beautiful wall hanging comes in. This wall hanging has been built with materials that would assure you of its durability. So, the amount that you spend in purchasing and gifting this is surely justified and looking at the beauty of the item. It can be said that it is worthy of the cost too. The design in the cross is very distinct and unique and thus it would help to provide a sophisticated touch to any home decor.
Buy Now: Amazon
5. Garden In August Wall Hanging

Price: $79.99

Description
Bright, colorful, lively and simply gorgeous, these are the words that describe The Garden In August wall hanging. Inspired by nature, this wall hanging comes in a painted form depicting a blooming garden. The single piece wall hanging comes in a dimension of 35.0″ L x 35.0″ W x 1.5″ D. The use of bright colors used to paint the flowers in the painting make this wall hanging very attractive and attention drawing. This wall hanging would add brightness and life to any room, no matter how gloomy or dull furnished it would be.
Buy Now
http://www.target.com/p/Garden-In-August-Wall-Hanging/-/A-13739440#?ref=tgt_adv_XSN10001&AFID=Nextag_df&LNM=|13739440&CPNG=&ci_src=9324560&ci_sku=13739440
6. Angel & Dove Wall Hanging: 37×53 Wall Hanging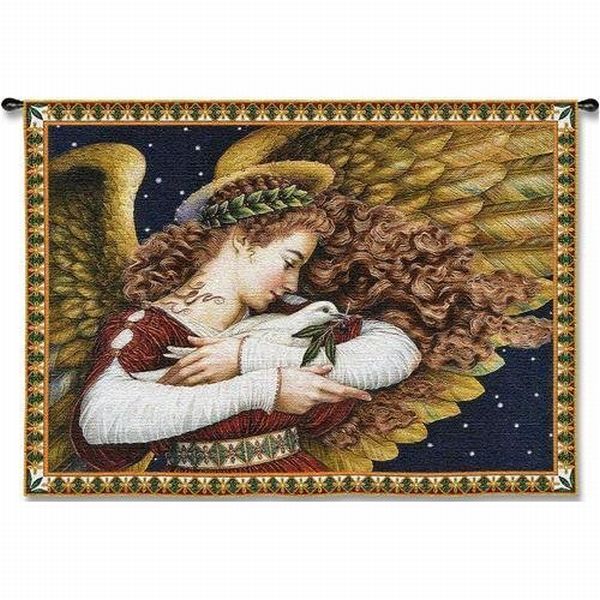 Price: $160
Description
This wall hanging features one of the angels of Lynn Bywaters. The picture or image of the wall hanging shows an angel holding a dove in a very caring and loving manner. The image symbolizes peace and love as both the angel and the dove are the symbols of the same. The picture in the wall hanging has a strange touch of serenity and calmness in it, nevertheless being extremely attractive at the same time. A beautiful form of art and creativity, this wall hanging would become the highlight of any room in no time. Though, the price may seem a bit high, but the beauty and unique persona of this wall hanging surely deserves every penny that you would pay for it.
Buy Now: Amazon
7. Magestic Elephant Tapestry Wall Hanging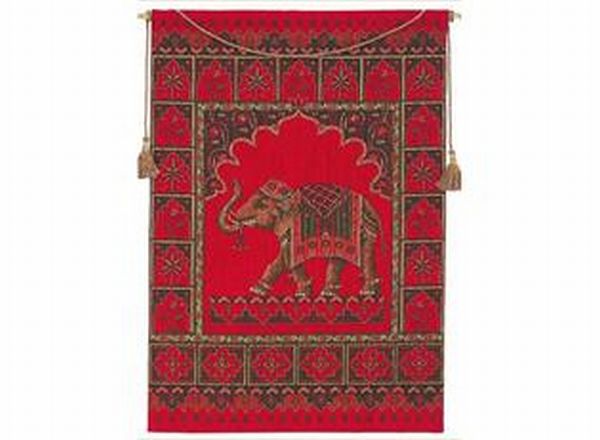 Price: $397.176

Description
A magnificent, royal elephant is the main motif in this wall hanging and also the main draw of the item. This 73 inches high and 54 inches wide tapestry comes in a beautiful combination of red and green colors. Each of these wall hangings are woven in Belgium, and thereafter handcrafted in USA. The tapestry includes a rod pocket that comes with finials, brackets and tassel swags. Made of materials like cotton and vicose and lined with heavyweight cotton and poly, this wall hanging provides a rich, royal touch to the interiors of any home.
Buy Now
http://www.overstock.com/Home-Garden/Magestic-Elephant-Tapestry-Wall-Hanging/5898078/product.html?cid=143910&fp=F&TRACK=CSENextag&mr:referralID=49bee9f9-197b-11e1-9866-001b2166becc