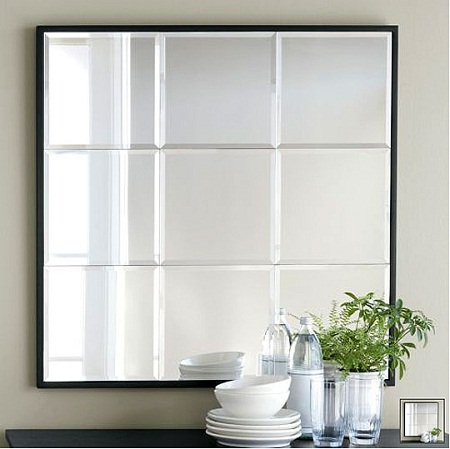 In the past, people used mirrors only for beauty reasons, but nowadays, decorating the house with mirrors has become a trend and therefore more and more people are using it. Using mirrors while configuring the interiors of your house has its own benefits; of course, a well placed mirror can give a new look to the room, but it also reflects your personality. Here, we will present you some beautiful ways to decorate your home using mirrors.
Full-Length Mirror as Table Centre piece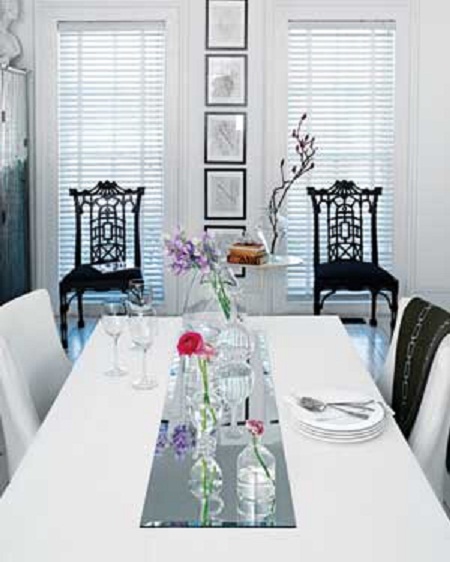 Place full length mirror on top of your dining table. It can be of the same size that you attach with your closet door. On the mirror, put some vases with different height and shapes, some with and some without flowers.
Spoon mirror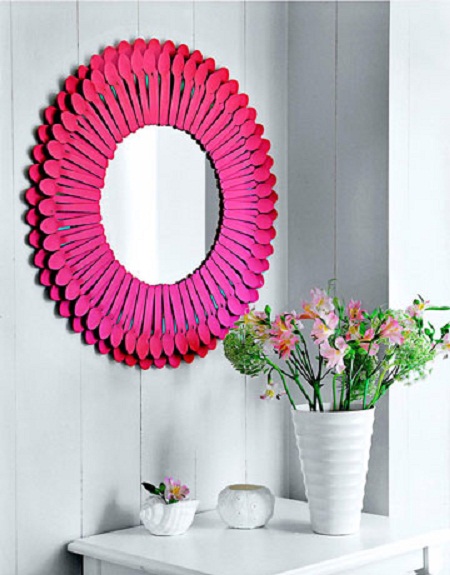 Transform a plain round mirror to a spoon mirror by using a frame built with spoons. In the picture, we have used 105 spoons around an 18 inch mirror.
Make room look larger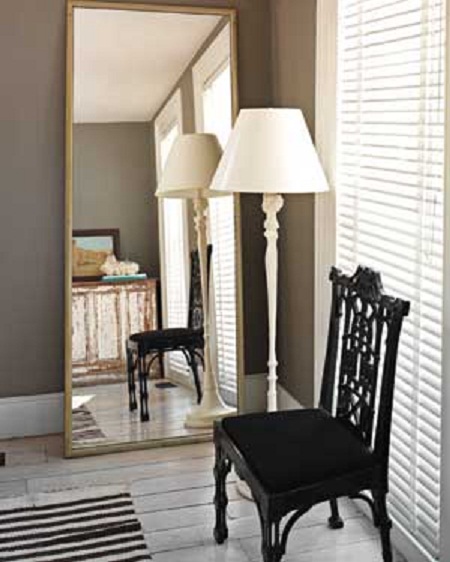 Tight space becomes big and small room looks huge, when you place a large mirror that should be at least three fourth as tall as the wall. It is a great addition to your room that not only gives a new dimension to your interior but also makes it look bigger.
Tennis racket mirror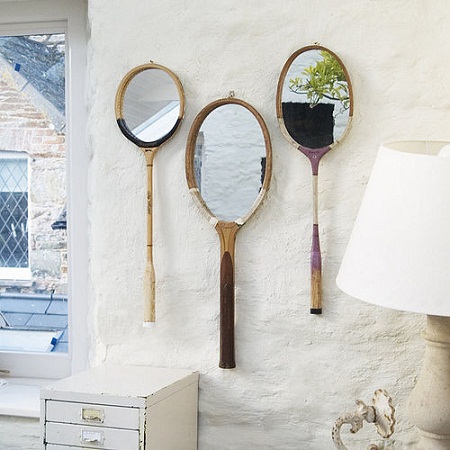 Take a couple of tennis rackets to a mirror shop and ask the shopkeeper to custom fit mirrors inside it. Once done, bring them back and hang on a wall as a decorative ace.
Mirrored furniture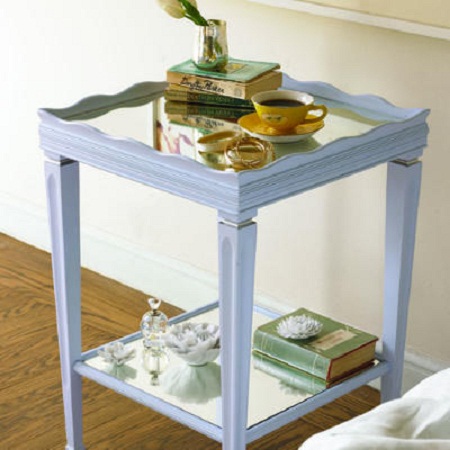 Two 1/2 inch custom cut glass can give a ravishing new look to your salvaged side table. Even if you put an ancient coffee mug on it, it will sparkle. If you are creating it yourself, do not use glue down the mirrors; it will be helpful while cleaning it.
Mirror window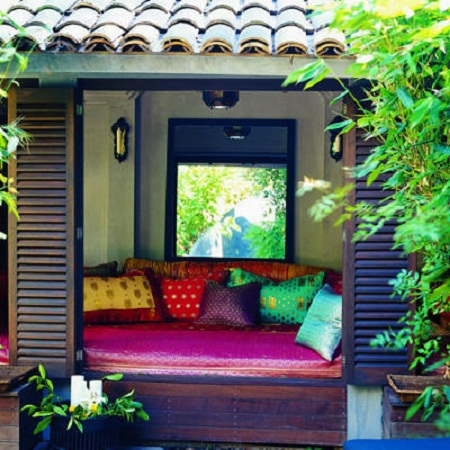 Place a mirror in front of the surrounding landscape to reflect the light and look like a window.
Reflective grouping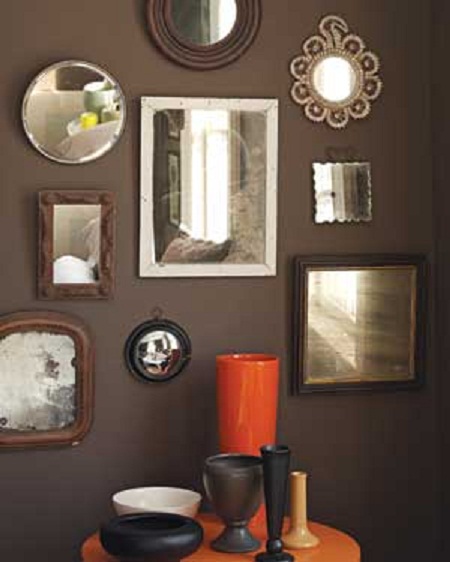 Randomly arrange mirrors with different shapes and sizes with various borders or frames for a collector's look. Below the collection, you can place a table and put some vases with different heights for a better look. You can also use a light lamp instead of vases.
Mirror outside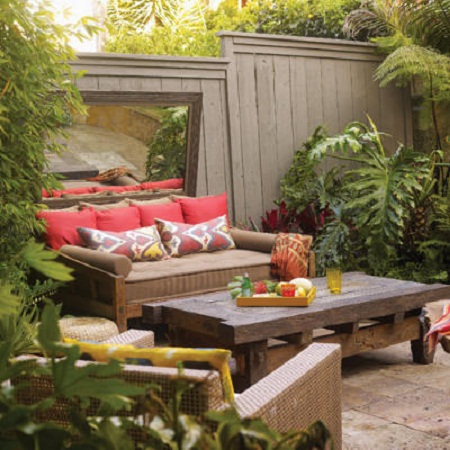 Place a large mirror behind the furniture of your patio or deck. This arrangement creates an illusion of big space and gives a unique look.
Glowing fireplace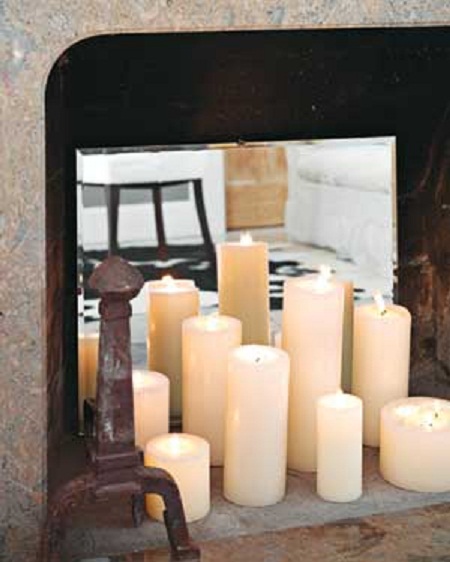 In summers, the fireplace mostly remains unused. Place a small mirror and some candles in front of it to reflect their soft light. Either you can use a normal wax candle or for prolonged use, buy electric candles.
False pond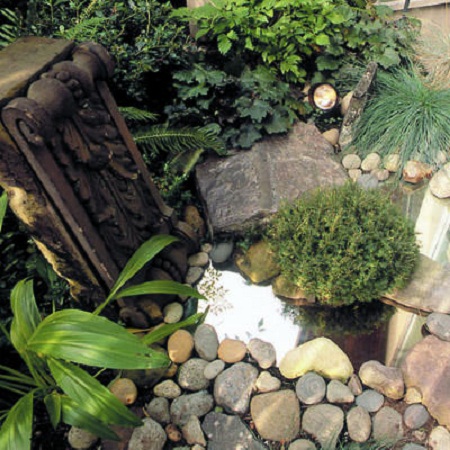 Changing the ecosystem in your garden is one of the best ways for a unique appearance of your house. A mirror looks like a glacial lake when placed flat without disturbing existing plants and rocks. It also reflects the sky like water. You can use some smooth river rocks to give your small lake a rocky beach look.