Sports fans can go to any extreme to display their love for sports, while some have different kinds of souvenirs showcased across their house, there are people who even have a collection of clothing that is themed or printed as per the sport that they love. There are also people who take it to the extremes while designing their house as per the theme that represents their favorite sport. Well if you are a diehard fan of Golf, then these themes can surely inspire you for your next home renovation project.
An entertainment room that is themed as a golf course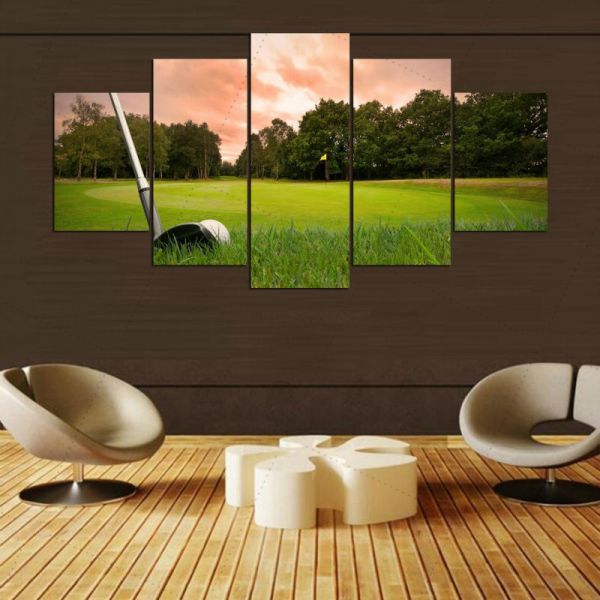 If you want to create the Golf Course theme in your entertainment home then you can install a green color carpet, which gives you the grass like feeling, get the walls painted with the natural scenery of plants, trees and various other small nitty-gritty details that completely resemble golf.
Chairs or a study/office desk in the form of a golf buggy
Instead of having regular chairs you can get customized ones, which resemble the golf buggy and which can be placed outside in your garden, or even in the entertainment zone that you plan to have in your house. Another way to work around this concept is to have a specially designed office or study table that is shaped in the form of a golf buggy.
The Golf ball chandelier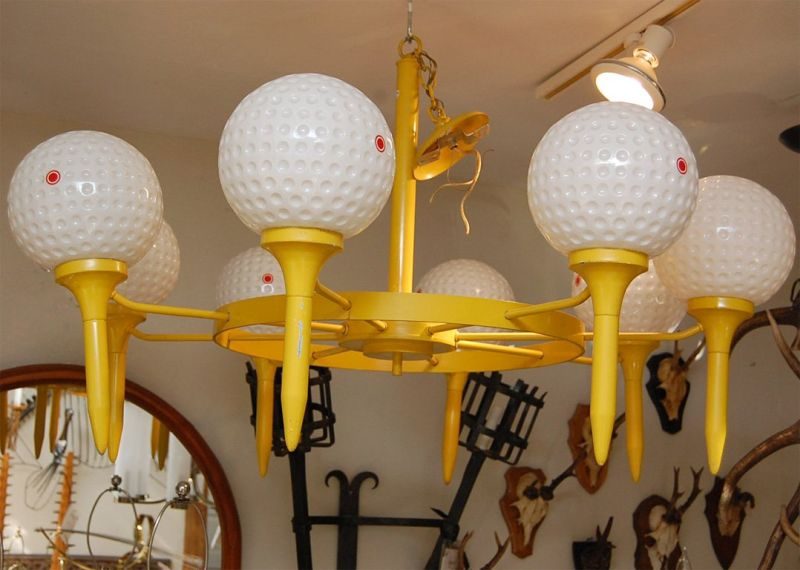 If you are looking for lighting fixtures that resemble your favorite sport, you can opt for chandeliers with have a design of a golf ball. These come in various sizes and shapes and can even consist of the complete golf ball or even half of it.
Cushion covers that have different kinds of golf themed prints
Even your cushion covers can reflect your love and passion for the sport. Out of all the cushion covers that you can find, choose the ones that give you the feel of golf. To make it more interesting, you can also design the shape and size of your cushions in the form of a golf ball, golf sticks or various other Golf equipment.
The Golf ball wall clock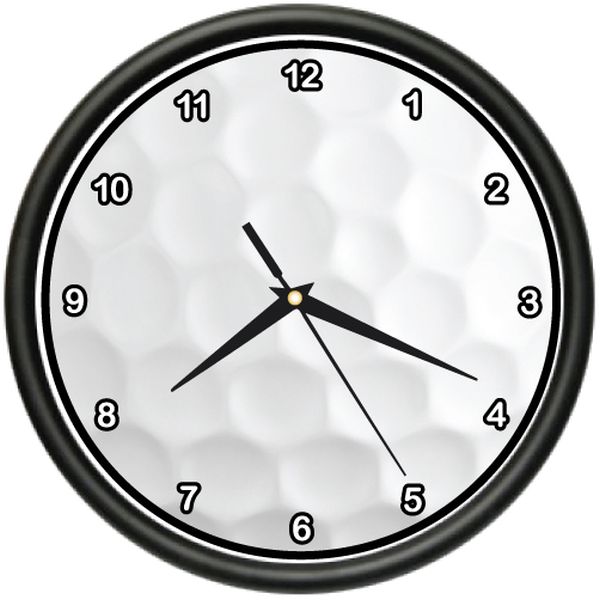 One of the most favorite items in home decor, especially for people who love golf, is the Golf ball wall clock. This will not only add life to your wall but can also blend in with any theme or concept that you choose. There are different styles in design of wall clocks, which are themed or inspired from the sport available in the market today.
Golf inspired bar accessories
If you have a bar at home and love the sport, you can choose different kinds of bar accessories that resemble various golf inspired themes. You can get wine glasses that are shaped in differently sized Golf balls and golf stick, can openers, corkscrews for wine bottles and different other printed accessories that revolve around this sport.
Designing your bathroom the Golf tee style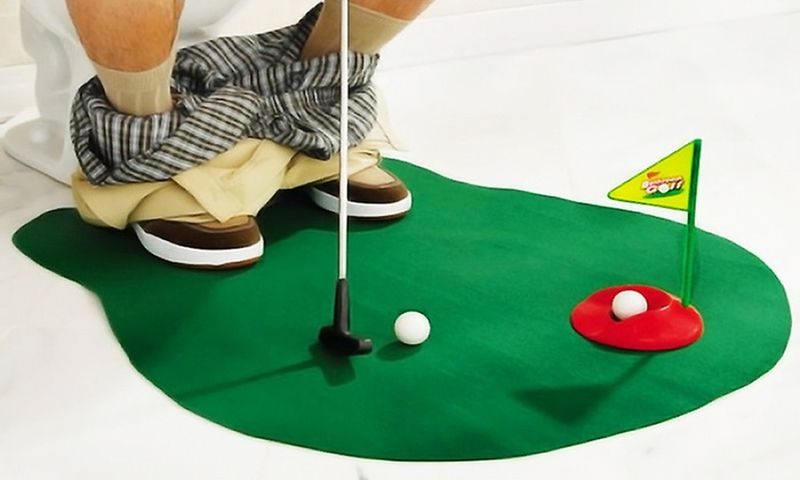 You can even convert your bathroom's still look and give it the feel of playing your favorite sport just by accessorizing it the right way. You can choose tiles which have the Golf ball printed or embedded on them, green grass like non slippery flooring, hole shaped drainage points, and shower faucets which are shaped in the form of a golf stick.
Dining chairs with legs that resemble the golf stick
For your dining area, you can choose to have chairs, which are designed to resemble the Golf Club. The legs of the chairs as well as the back support resemble the golf sticks while the seat of the chair can resemble a golf ball. This will surely add unique and interesting look to your dining table as well as blend in with your golf team home.
You can pay attention to curtains, bedroom linen, and other stuff call printed materials to express the love you have for the game. Apart from that you also have Towel, bed sheets , quilts and other such home linen that you can use to blend it with your house theme.