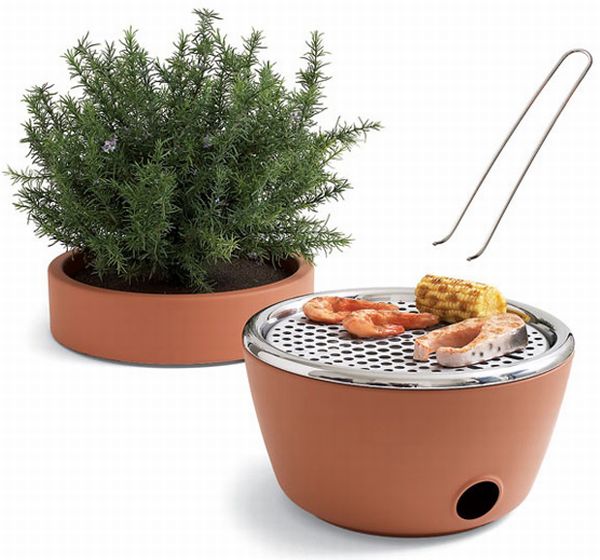 Designer/Manufacturer
Black+blum
Overview
Wish to own a barbeque drenched in a sizzling design? Then, have a look at this beautiful, unusual and unique Grill Hot Pot BBQ by black+blum. It features a clever design and holds two separate sections that can be used to grow your herbs and grill your meat steaks.
What's unique
With black+blum's Grill Hot Pot BBQ, you get your bbq and herb garden in one appliance. It basically offers terracotta pot like design that cleverly covers up a barbeque underside.
High Points
Grill Hot Pot BBQ by black+blum features a clever design to serve the dual purpose. Furthermore, it is absolutely ideal for small verandas or galleries and even looks stunning when not in use.
It comes with stainless steel tongs and features heat insulating ceramic coating.