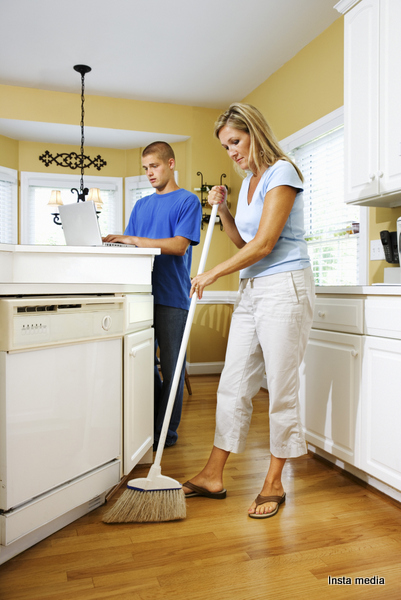 There are so many factors, which you need to consider before choosing the right kitchen flooring. Kitchen is the place that gets messy everyday and you need to keep it clean for maintaining hygiene and the health of your family. Without the right flooring cleaning your kitchen can be very difficult. The flooring textures are also important determining factor as in different kitchens different textures have to be used. The kitchen flooring should match the wall colors and overall decoration of your kitchen. Nice flooring will bring out the charm and help in impressing your guests. There are lots of materials that you can use for the floor of your kitchen. You need to make an estimate of the cost and check if it fits your budget. Another crucial factor is of course your lifestyle. The kitchen flooring should be durable and serve you for a long period of time. Following are some useful tips for selecting the right sort of flooring for your kitchen.
Stone or ceramic
Stone tiles or the ceramic ones are the most versatile options that you have. They are available in a wide range of styles, sizes and prices. You will find ceramic tiles suitable for your kitchen in any car and style you like within budget. The best thing about stone or ceramic tiles is that they do not get damaged easily and giving long lasting service for years. You can rough use this type of floors without any worry of repairing. They can be used very easily so if you live near a traffic prone area these tiles are your best bet. Spilling oil or mud marks can be swiped without any difficulty. When it comes to stone flooring you are totally spoilt for choice. They have been in style for centuries and their unique charm is never going out of fashion. Sandstone, Limestone, marble and granite all are cool and classic stone types that can be used cost effectively for your kitchen.
Get the floor laminated
Laminated floors look great at minimal expenses. You can get the finish of real teak flooring and you can also opt for mosaic resembling laminations. Both are good for your kitchen. It will cost something around $4 per square foot to install this type of flooring. They are easy to maintain though water and damp can damage them.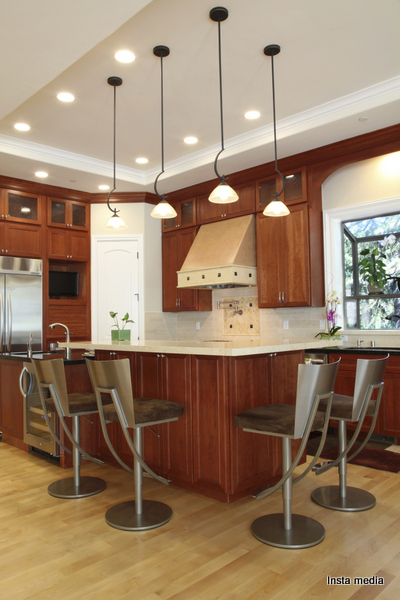 Cork and Linoleum
Both Cork and linoleum are good flooring materials. Linoleum is a truly environment friendly material that will not exude any harmful gasses. It is a bit expensive and you will need to do some sealing every year to keep it damage free. Cork is also nature friendly and it is made from plants. They are available in the market in a great variety.