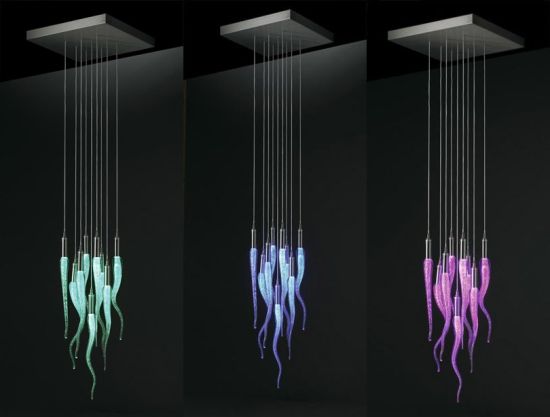 Allow me to introduce you to this oh-so-clever lighting for your home. A chandelier that changes colors! Introducing a vibrant and inimitable contemporary lighting design; the ice spike chandelier is just the right pick for all those of you on the look out for unique kinda lighting to suit your modern home decor.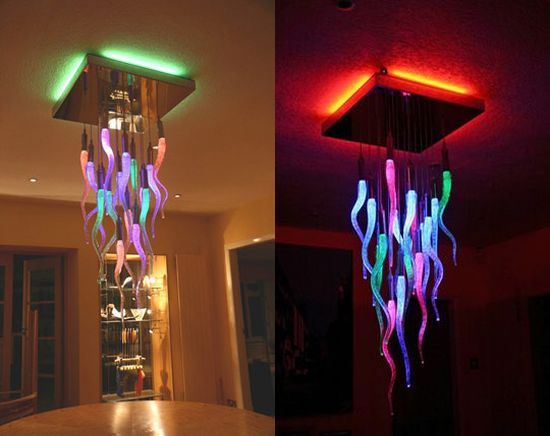 What's different? Designed to fit any interior space, each spike is handmade, gathered out from the furnace at 1070 degrees. Coated in a special Mica flake, these incredibly smart chandeliers include integral super-bright 1 watt LED and power suppl. Each spike fitted with a 3 Watt RGB LED is linked to a controller, which allows you to control the color change. Amazing design and cool color changing is what makes these chandeliers stand apart.
Price and availability: These chandeliers are available on order in single or mixed colors (white, green, blue, red and amber).