Steadily, the smart home is becoming more of a feature in society. Many homes now will have at least one piece of smart tech helping control a key function of their property, whilst some will have fully integrated smart solutions through the house. Still, to most people, smart technology is very much a luxury feature rather than a necessity for domestic life.
This is, in the most part, a fair opinion. However, where the elderly are concerned, the introduction of smart technology at home may offer more than just a few fancy perks. Thanks to the sophistication of today's devices, smart technology could be the answer to the older community living independently for longer.
Independence through autonomy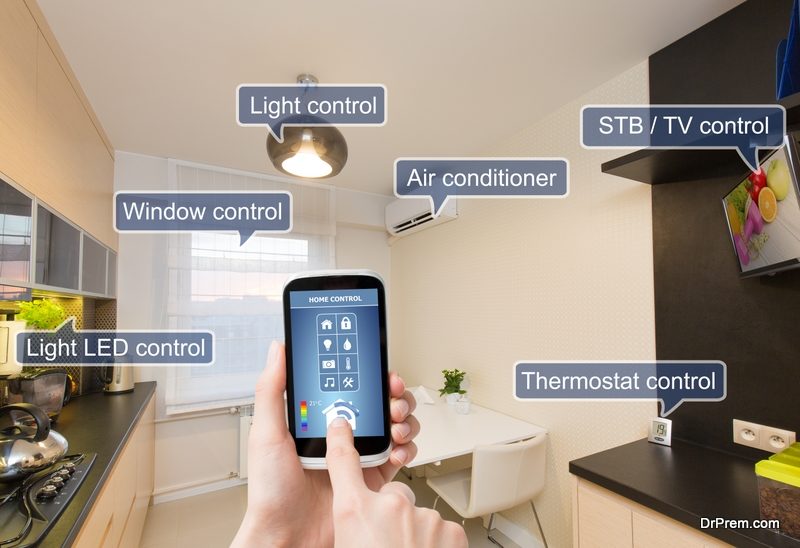 The primary purpose of smart technology is, unsurprisingly, to make life easier for us all. Smart thermostats, lighting, and security can all be controlled remotely, usually via one central hub or device, as well as being able to regulate themselves.
The autonomous nature of the technology, coupled with the ease of control, simplifies home life to the extent that older people can efficiently mange their homes for longer, without the need for external assistance.
Thus, the fully integrated smart home offers the opportunity for the elderly to retain their independence. And with independence, comes a sense of normality in life – a key factor in mental wellbeing.
Improved Confidence & Quality of Life
Naturally, what is considered to be 'normal' adultlife becomes more daunting as you get older, and the multitude of tasks required in order to operate normally become harder to carry out. Often, the reason people are committed to care homes is because they simply don't have the confidence to live alone anymore, or they've lost the capability to function with a good quality of life.
Smart technology can change this in a number of circumstances.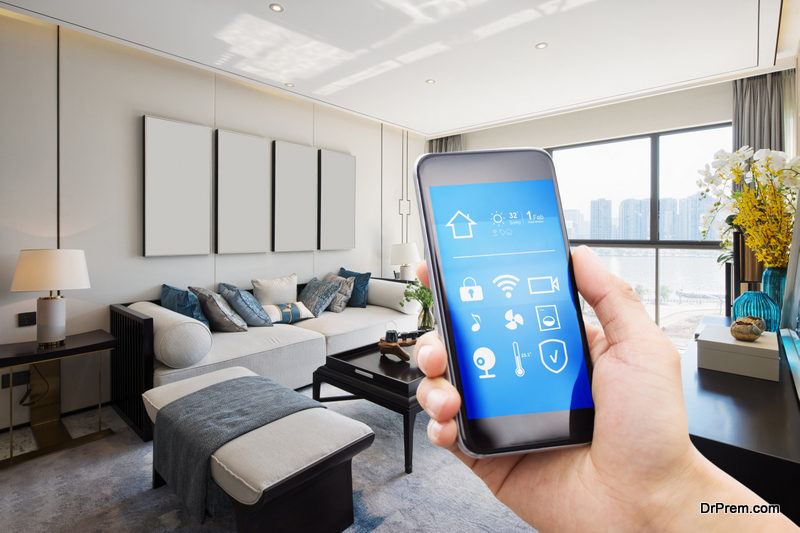 Smart tech boasts a number of sensory enhancement advantages that can help those in need of extra assistance. Visual and audible smart features can play virtual helper to the occupant. For example, smart lighting can pulse when someone is at the door, whilst audible reminders can sound to lock the door or to turn the oven off, depending on the subject's movement around the house.
Water sensors help to monitor overflows or leaks. On the other hand; Temperature sensors monitor and adapt the thermostat. You also have Water temperature sensors to signal water that is too hot or cold. The list of devices, big and small, is extensive, and all offer the chance for users to operate with more confidence and quality of experience on a day to day basis.
Reassurance for Loved Ones & Carers
Of course, elderly individuals don't just have their own concerns to worry about. Loved ones and designated carers play a huge role in looking after older family members and friends, and their peace of mind is just as important in the care process.
As smart technology continues to grow in the marketplace and develop in its sophistication, the opportunity for 'passive monitoring' becomes greater. The ability to send notifications of whereabouts (say, if the person leaves the house) or the presence of motions sensors to detect and report on regular movement, goes a long way to satisfy the need for physical check ins.
This kind of monitoring technology, amongst plenty of other useful devices, offers a double headed benefit. For concerned family members and carers, their minds are put at ease. For both sides, it means a less interrupted, more enjoyable life.
To sum up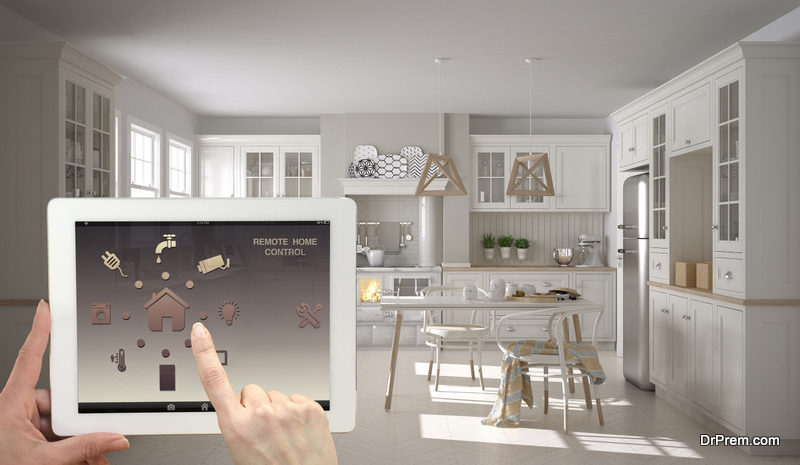 Overall, smart technology is offering notable improvements in quality of life prospects for the elderly community.From mobility solutions to better domestic control, older individuals should be able to enjoy a greater sense of freedom, whilst the overstrained and under-resourced care industry should stand to benefit as well.
Article Submitted By Community Writer