Shifting from your old home is a stressful task as you have to plan in advance and many other tasks like finding a reliable mover, packing your goods, preparing your new home, etc. Everyone wants to have a peaceful stay in their new home (own or rented), but there are many important things that you have to do before moving to your new house.
One of the best and stress-free way to complete your move is to hire trustworthy local packers and movers in Pune, who can provide you full-relocation service within your projected time and budget without interrupting you at any moment during the entire process.
All you need to do is broad verification about the legitimacy of the Moving Company to be aware of scam Movers who have established their business to cheat innocent customers.
Be sure to verify their credibility by checking their feedbacks posted on AssureShift, Mouth Shut, etc. and if everything suits you, you can hire genuine Movers and Packers to have safe and secure relocation experience.
So, here we would like to discuss some of the essential tips which will help you prepare your new home in a well-organized manner before you move.
Deep clean your home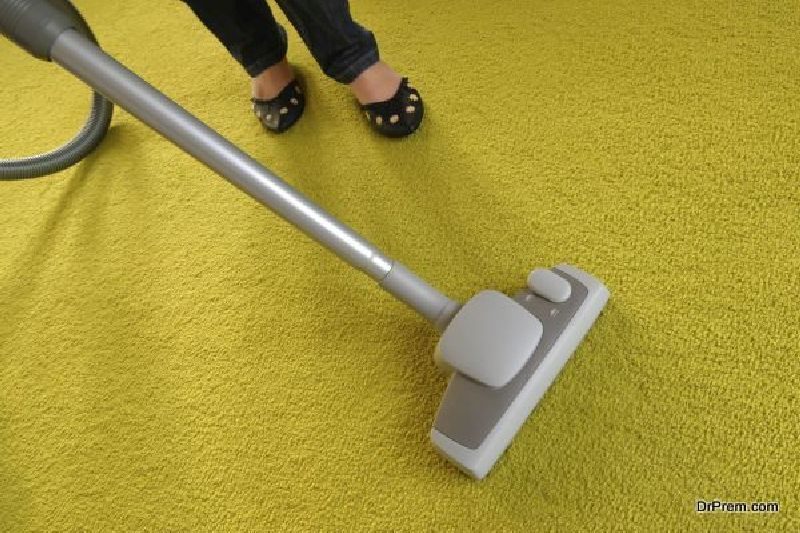 Whenever you are shifting into a new house, the first thing you must do is clean it. If you have enough time to clean, you can do it on your own or if you're in a hurry, you can take help from a housekeeping service provider. Taking help from expert cleaners to clean your house is the best option to remain stress-free and save time.
Start from the kitchen since it is the place where you will have a lousy smell (previous bad cooking smell) so you will have to clean it thoroughly to get rid of it.
Next, do the window and doors so that you can arrange and fix them correctly by putting beautiful curtains.
Now, clean the bathroom surface and floor and remember to replace the old toilet seats and other things for a truly fresh start.
Lastly, wipe the entire house floor using a good disinfecting floor cleaner to get a spotless and clean home; don't forget to clean the entrance door and decorate it with welcome notes.
Request for new utility connection
Remember to inform your utility company for a new connection of all the essential utility services in advance like dish tv, internet, water supply, telephone, etc. Because, if you don't have all the necessary connections at your new home, your daily routine will be disturbed. So, be smart and call them to discuss the exact day on which you want all your services to be activated.
Take care of pest control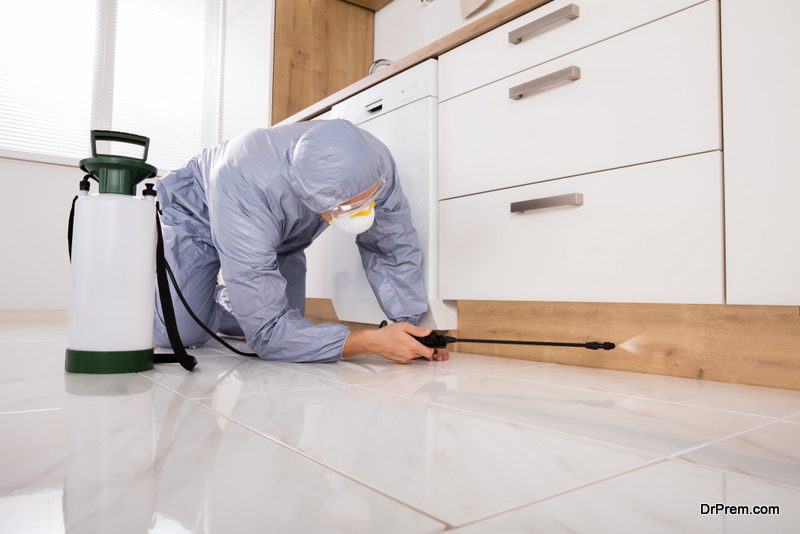 Before shifting, it's essential to ensure that your new home is safe for your dear ones, and also properly ready for staying. Because the house may be closed for a long time and become home to many harmful flies, cockroaches, rats or even snakes. So, it's better to do a full check of the house and spray chemicals which are easily available in the market, or take the help of a pest exterminator team to free the entire home of pests and insects.
Paint your home for a fresh look
You must have a new feel while moving to a new house; so, it's better to paint your home with your choice of color (if not done recently). If you start painting your empty house before shifting your goods, it will be much easier for you and time-saving.
Check meter reading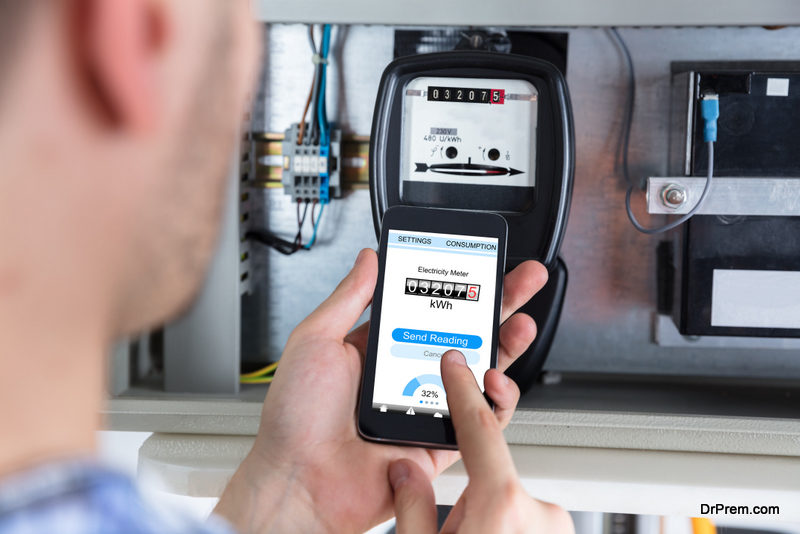 Be smart to check your electricity and water connections by checking if the meter is working correctly or not. Switch off everything inside the house, and check and note down the reading when you reach your new home; then check it again after 2-3 hours. if the reading is almost the same, then it's working fine. Otherwise, you must fix the fault immediately to get a correct reading.
Update your new address at important places
It is essential to update your new residential address at some of the organizations before your shifting so that you will not have to face any significant difficulties after moving to a new place. You can get all your essential documents and mails at your new location safely and on time.
Here is the list of essential firms you must contact:
Post office
Tax agencies
Gas provider
Electricity office
Internet connection provider
Dish TV
Bank
Insurance provider ( if you are in contact with them)
Friends and families, etc.
Prepare a first aid box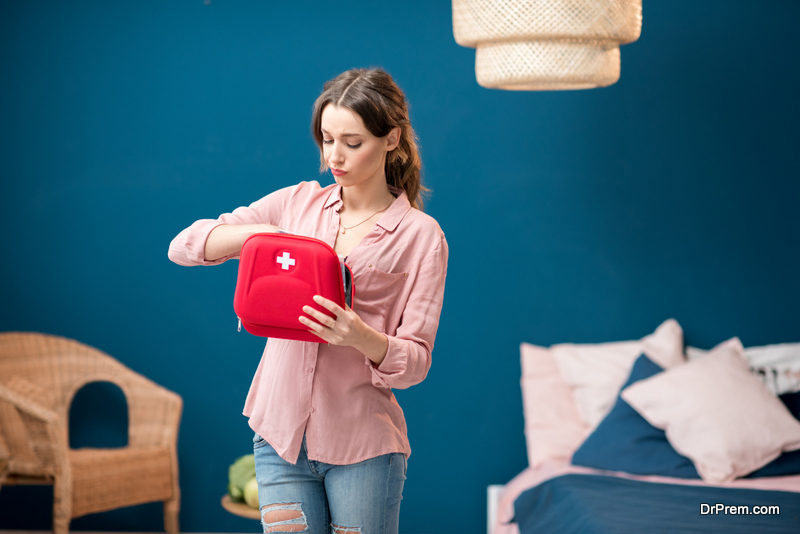 Prepare a small first aid kit and keep it handy so that you can use it if any situation comes in the middle of the shifting process. Make sure that your medicine kit has all the medicines for stomach pain, headache, band-aids, cough syrups, etc.
Check all the locks
Safety of your dear ones at the new house should be your initial priority, that's why experts advise checking all the locks before relocating to your new abode. If you have rented a home, then you must ask for the keys to your house because some of the owners don't allow replacing the old locks. If you have brought your own house, you can quickly change the locks for extra security of your home.
Meet your new neighbors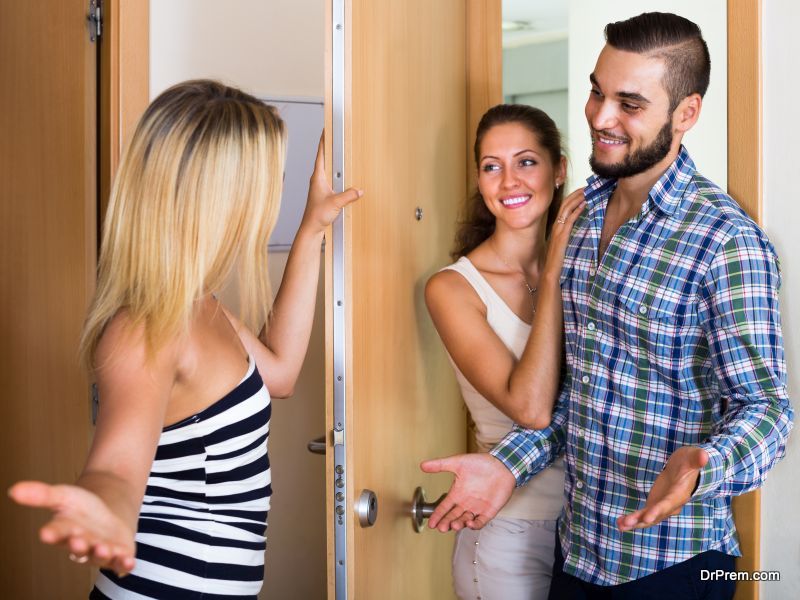 It's a big truth that neighbors become good friends and they will always support you. So, you must introduce yourself to the neighbors and ask them a few questions. You may be lucky to gather knowledge about the place, if it's new for you. Let them know when you are moving in next door and make a good impression, so that you have a good friend before moving in.
Buy suitable packing supplies
As safe packing of your home items is the only way to complete your move successfully, the next most essential task waiting for you is for you to gather your durable quality packing supplies ahead of time.
Otherwise, you'll want to purchase boxes, packing tape, bubble wrap, and markers. It's always the best idea to get packing materials from local shops, neighbors, friends, etc. to save your time, money, and energy from running here and there in search of packing supplies.
Hire trustworthy moving company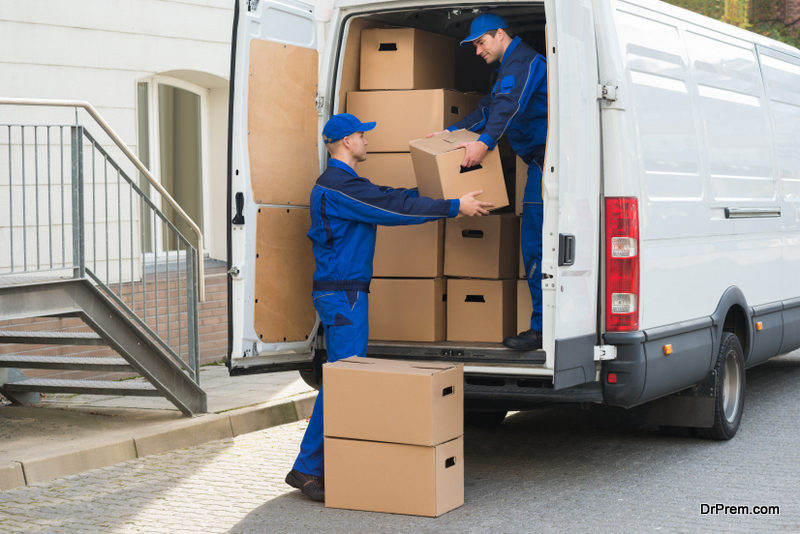 Relocation is full of complicated task, which is why we suggest you to hire top-rated packers and movers Pune who can provide you end-to-end relocation service, and you will be free to complete your other essential tasks. But always remember to never make mistake of hiring any Movers and Packers without doing complete verification, as your one mistake can make your relocation full of tension if by chance you come in contact with any bogus movers.
So, you must do in-depth verification like their price, transportation facility, staff behavior and performance, previous reviews, etc. before signing the agreement paper to have a secure relocation as per your expectation.
We feel that the tips mentioned above will help you to prepare your new home before you move. Shifting to a new house is like doing everything from the beginning to endpoint at a new place. But with the help of proper planning and keeping some tips in your mind and applying them accurately, you can settle in your new home quite quickly and comfortably.
Moving into a new home includes cleaning, maintenances, painting (if needed), furniture disassembly and reassembly, and interior designing and decoration. So, give yourself enough time to perform all these works correctly within the time frame and enjoy quality time with your family at your new home.
We wish you a happy and safe move!
Article Submitted By Community Writer