There are many rooms in your home that are very important and used by all members of the household. One of these is the bathroom, which is a place that all members of your family need to use. It is also a place where people get to spend a little alone time as they enjoy a relaxing and warming bath or a cooling and invigorating shower. As such, it is important to have a bathroom that creates the right ambiance such as a calming bathroom.
If you want to create a bathroom space that is calming and relaxing, there are various ways in which you can do this. You do not have to undergo a full renovation either and you can save money by turning to online promotions such as Home Depot codes to get great deals on bathroom products. There are many things you can do in order to create a relaxed bathroom area, some of which we will look at in this article.
Simple Ways to Create the Perfect Bathroom Area
1. Colors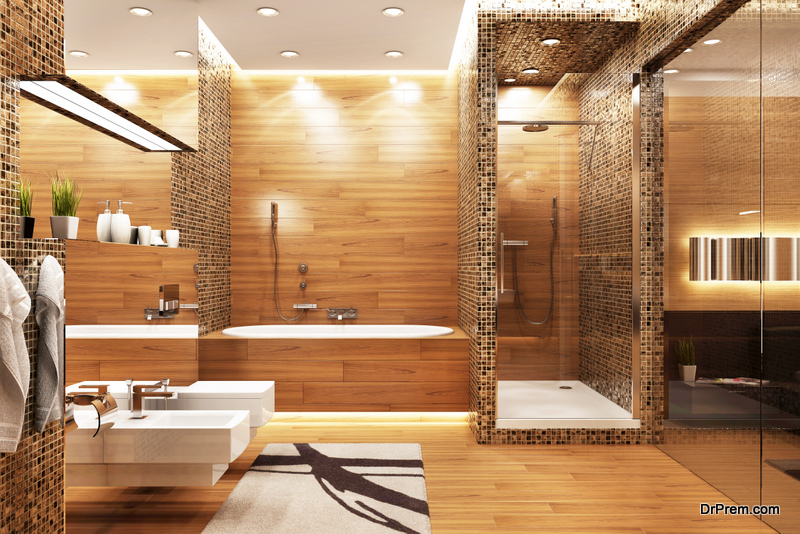 There are plenty of simple ways in which you can create a wonderful, attractive, and relaxed bathroom area in your home. One of the things you need to consider is the décor and colors you use in the bathroom. It is always advisable to go for soft or muted colors to create a relaxing space. This includes pale blues or light greens or natural colors such as cream. This helps to create a calmer environment and can even make your bathroom look more spacious.
2. Flooring
When it comes to the flooring in your bathroom, you can opt for natural stone tiling for a wonderful spa-type look and feel. If your budget does not stretch to stone tiling, you can even get high-quality vinyl that is designed to look like stone flooring, and this is a far cheaper option that gives a great finish.
3. Lighting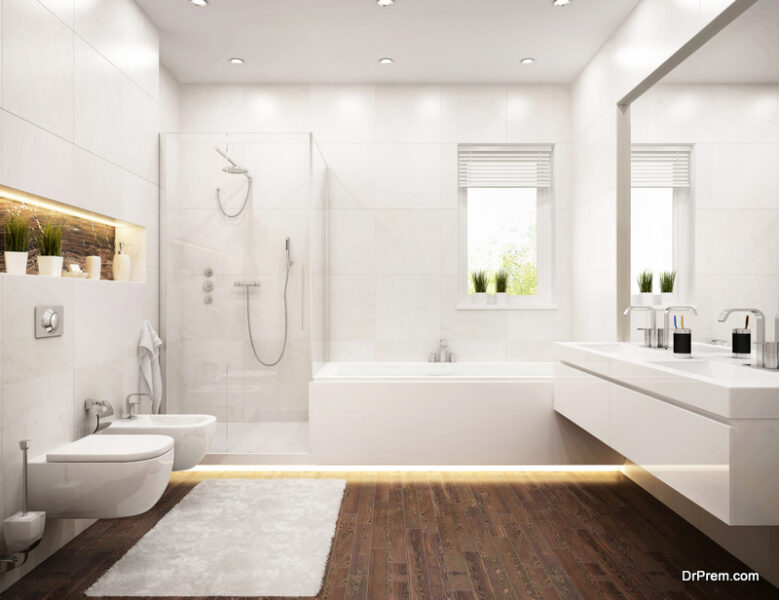 The lighting in your bathroom should also be looked at, and one great choice is spotlights that can be switched on and off in sections. This gives you more control over the level of light you have at any given time. It is also a modern and attractive lighting option for your bathroom.
4. Jacuzzi
Naturally, you need to ensure you have the right fixtures and fitting, so you may want to consider the condition and size of your bath. For those that want some luxury, investing in a large corner bath if you have space is a great idea. You could even go for a Jacuzzi bath with jet streams. If you do not already have one, it is also worth considering a standalone shower with a glass door, as this gives your bathroom a hotel-like look and feel.
Make sure you also have proper storage solutions in your bathroom, as any clutter will take away from the ambiance and appearance of the room. Shelves, vanity units, and storage boxes can all help to keep surfaces clear.
These are just some of the ways in which you can create a more relaxed bathroom space.
Article Submitted By Community Writer