Going out to the movies used to be a pretty magical experience but these days, things seem to have changed. Ticket prices and waiting times are going up and there just doesn't seem to be the same quality of film on offer. How many superhero movies do we really need? By contrast, you can now stream high quality video into your own home and if you are still buying blu-ray, the picture is pretty excellent. Why go out and bother yourself with the trip into the theatre, compete with the crowds and put up with other people when it's pretty much all available for you at home. So if you're serious about your entertainment experience, then you'll want to pay attention to these quality tips on creating the ultimate home theatre experience.
Choose a Room
The first thing you need to do is decide what room you're going to use. If you live on your own, then this shouldn't be a problem but if you're sharing, then this can be a tricky arrangement. In many cases, this will be the lounge room but if you live in a house that you share with other people, that might not be an option. Best-case scenario is if you have a decent sized spare room that you can fully dedicate to the home theatre. This way, you'll never be interrupted and others can use spaces in the house without being distracted. It's important to consider having a space in the house to share with people that isn't in front of a TV screen.
Big Screen
Clearly the screen is the most import part of your theatre, it's the whole reason you're here, but rather than just getting the biggest possible wall-sized screen, you might want to think about the size of the room. If you're in a smaller space, it might not be necessary to get a huge screen. You might also consider using a projector if you have a good blank wall to project onto.
Surround sound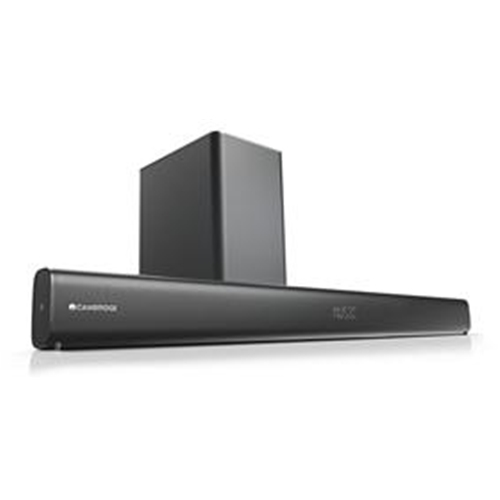 Having a good surround sound system with good speakers and sound bars can really make or break the theatre, so spend some time shopping around. Listening to some music you are familiar with in the store is a good way to judge the quality of a speaker system.
Universal remote
Once you're settled in for the evening, you don't want to have to jump up from the couch all the time so get yourself a universal remote. These have really advanced in recent years and you can program them to operate all the different devices you are using. No more looking under the cushions for the remote to get the stereo working, it's all there in your hand.
Network
Of course you're going to need a good Internet access network and a subscription to one of the excellent video streaming services. You'll want your network connection to be wired in with an Ethernet cable, it's the only option if you want to watch high definition TV without long buffering times. It might be a pain to run a cable into your Theatre area, but you'll be thankful in the long run.
Blu-ray
Even though you've got your super fast internet and streaming, it's still worth having a blu-ray as the picture quality is unbeatable and you will occasionally have access to extra stuff that can't be streamed. There are heaps of players out there on the market and the reality is that you can get a pretty good low cost one these days.
Now you've got the basics, it's up to you to make your home theatre a reality!
Article Submitted By Community Writer