Vanity units are essential in bathrooms and their design can enhance the functionality of the living space. If you are planning to redecorate or remodel your bathrooms then naturally you would like to opt for fresh designs and styles. When it comes to buying a vanity unit, you are spoilt for choice.
There are numerous different styles of vanity units available online and in brick and mortar stores. However, it is a bit difficult to select a particular style that compliments your bathrooms. Double vanity units are high on both functionality and style. They let you and your family members get ready in a hurry without compromising. Here are some tips and ideas for making the double vanity units work for your bathrooms.
Elite glamour for mid-sized bathrooms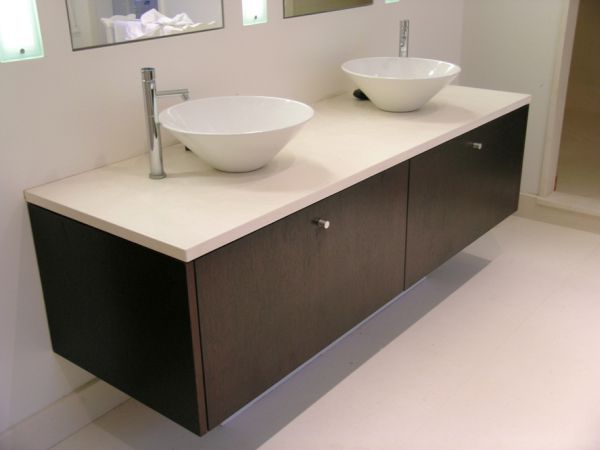 White double vanity units with Grecian style of ornate flower designs look great in mid-sized bathrooms. Top the vanity unit with black granite and white sink bowls to make the look even more attractive.
Sleek mirrors, undermount sink, raised panel cabinets and brown walls will go extremely well with this type of lovely double sink vanity designs. Proper lighting is needed for double vanity units so that the eyes don't hurt yet every detail can be seen properly.
Minimalsitic charm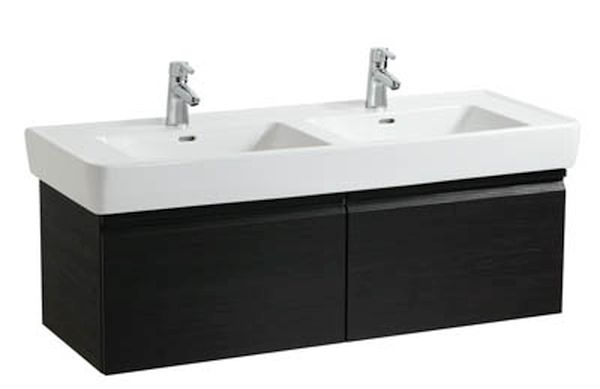 If you prefer non-fussy designs for interiors, then you should go for the minimalistic double vanity units. It comes with simple metallic body and white granite or marble counter top. Two equal square sink openings, stylish faucets and a single mirror compliment any size of bathroom. Keep different glass jars of lotions and serums on top and also a sleek glass vase holding flowers. Choose a design that consists of ample storage space.
Open bottom rustic double vanity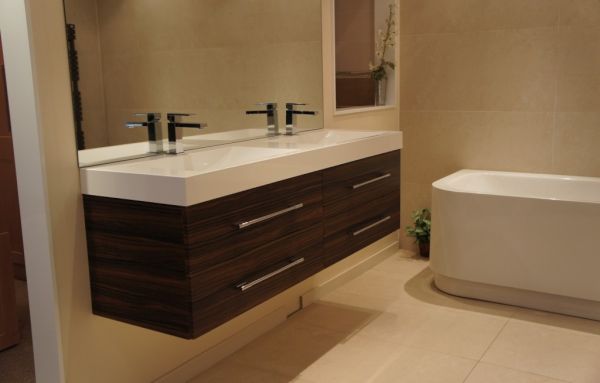 Nothing too ornate or decorative suits a rustic or county themed house. An open bottom double vanity unit can be the answer. White washed wood with elegant stone counter top and oval sink bowls will change the look of your bathroom. Keep wicker basket in the storage space for holding knick knacks along with a freshly washed stack of towels. Two separate, simple rectangular mirrors complete this look.
Colorful double vanities for children's bathroom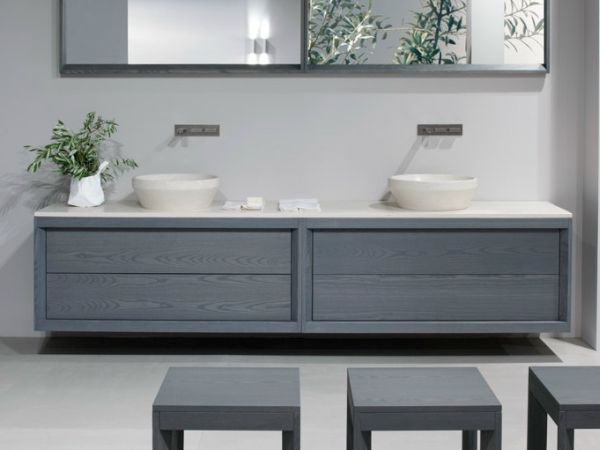 Children's bathroom should look vibrant and colorful so that they don't mind spending time inside. But children grow up pretty quickly. The décor has to be done in such a way that it stays relevant for a long time. Choose a simple white floating double vanity unit with storage spaces with two curvy rectangular mirrors. To make it all look more interesting, use blue tiles around the vanity unit. On the upper portion of the walls, you can get some fishes painted to give the bathroom an aquatic theme.
Play the card of wooden wonder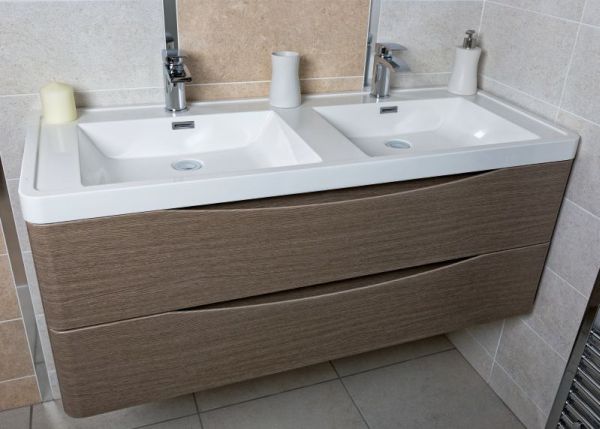 If you like unconventional designs and décor then why not opt for a wooden double floating vanity? These types of double vanity units are suitable for both big and medium sized bathrooms. Pendant lighting overhead will nicely lit the washing area and the marble sinks will give a strikingly different look to the bathroom. Wood framed long and rectangular mirror will also look great with this kind of vanity units.
Sleek and smart ones for small bathrooms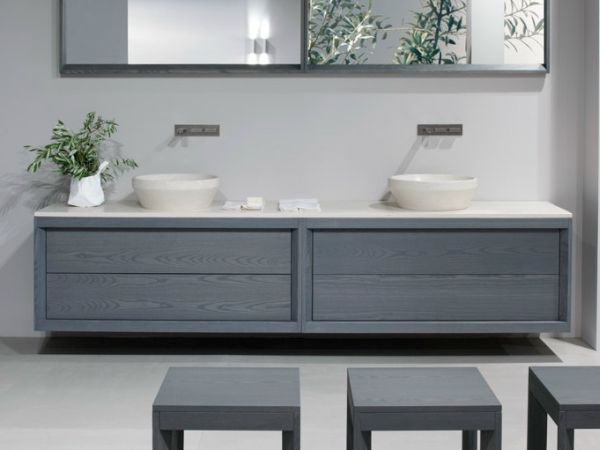 IF your bathroom is very small then double vanity unit may not be a good idea. If there is no other option then try a sleek wall mounted double vanity unit without any storage spaces. Two sleek mirrors on the wall will make it easier for people to use it comfortably.
Double vanity units come in countless varieties. Select one that is suitable for the size and décor theme ofyour bathroom. Don't overlook functionality for the sake of style.