Summer is the time to have plenty of outdoor parties so its a great idea to spruce up your outdoor area. You can go for complete outdoor renovation, or just add a few elements to make it look stylish and beautiful. Depending on your budget, you can improve outdoor living space in just about any way you choose to. The simplest ideas can sometimes make the space elegant and impressive, so that you'll be proud to show it off to your guests. Here are some ideas you can be inspired by:
N ways to improve outdoor living space
Patios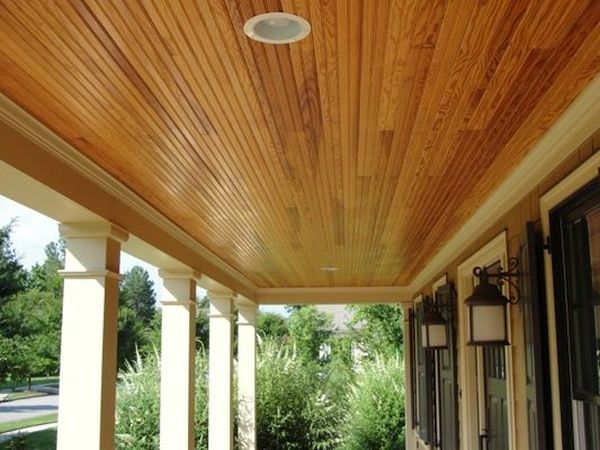 A patio adds immensely to your outdoor space value, both in aesthetic and financial (resale) aspects. Patios are easier to care for too, when it rains or snows, as you don't have to trudge through muddy grass. It can be the perfect summer hang out spot for you and your friends. You can prepare the outdoor space by getting the patio by using a few design inspirations made in time for the summer.
Beverage station
If you don't have the space for an outdoor kitchen, just add a beverage station. It could be an unused dresser, old bar cart or just repurpose some old pallets or crates. Use your imagination to fix up a beverage station or a bar with an unusual design where you can mix delicious mocktails, cocktails and all.
Covered Porches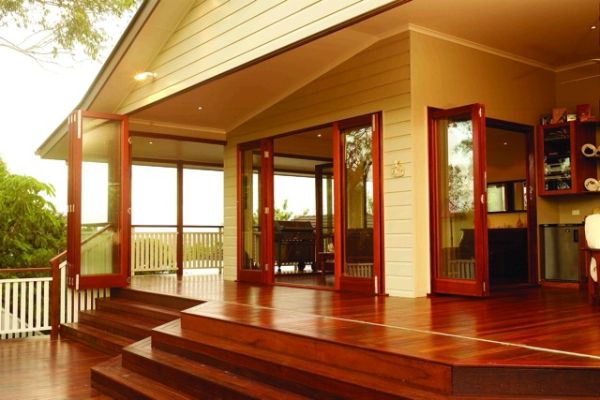 Covered or screened porches are also a great way to have an outdoor entertainment area which is free of bugs and protects you from the vagaries of weather. In fact, you can use covered porches all throughout the year, and is a great idea to improve outdoor living space. Covered porches can be added as part of your deck design, or home design. Utilize some unused space outside your home and turn it into a comfortable, shaded outdoor zone.
Outdoor kitchen
Outdoor kitchens have become very popular in recent years. They are a great way to improve outdoor living space. You can cook and serve delicious meals in your outdoor kitchen as you spend time with your guests. You no longer have to keep running to and to from your indoor kitchen. You can make cocktails, salads and barbecues in your outdoor kitchen and enjoy the outdoor event as much as your guests. An outdoor kitchen can have a refrigerator, stove top, in built grill and so on.
Pergola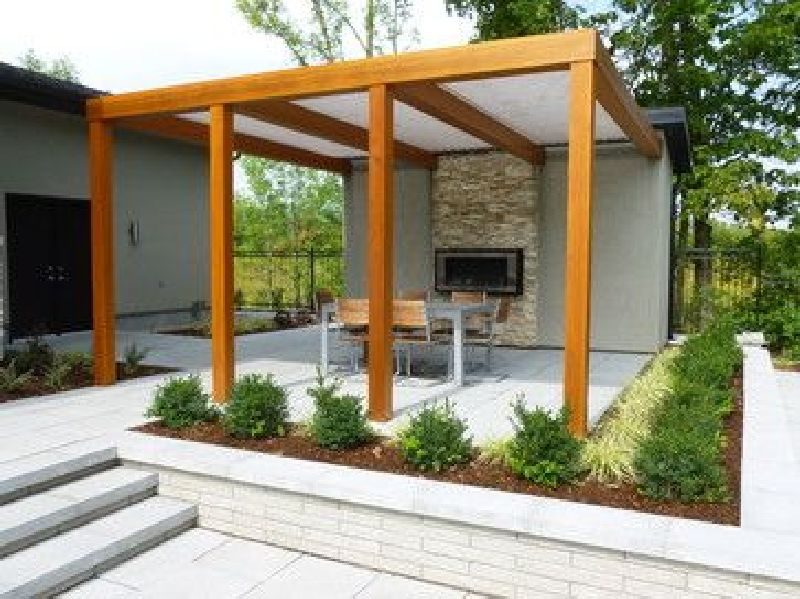 If you don't want to cover up the entire space, consider adding a pergola to your backyard. It's one of the stylish and decorative summer backyard design ideas, which never goes out of style. It will add charm to your backyard and definitely will inspire you to spend many hours outdoors. 
Create focal points
You can add accessories and center points as focal points, whether it's a water feature like a fountain or just fresh flowers. Adding small shelves and wall cabinets makes it possible to store knicks and knacks such as scented candles, candle stands, light strings, cutlery etc outside where it is handy and ready to be used anytime.
The perfect pool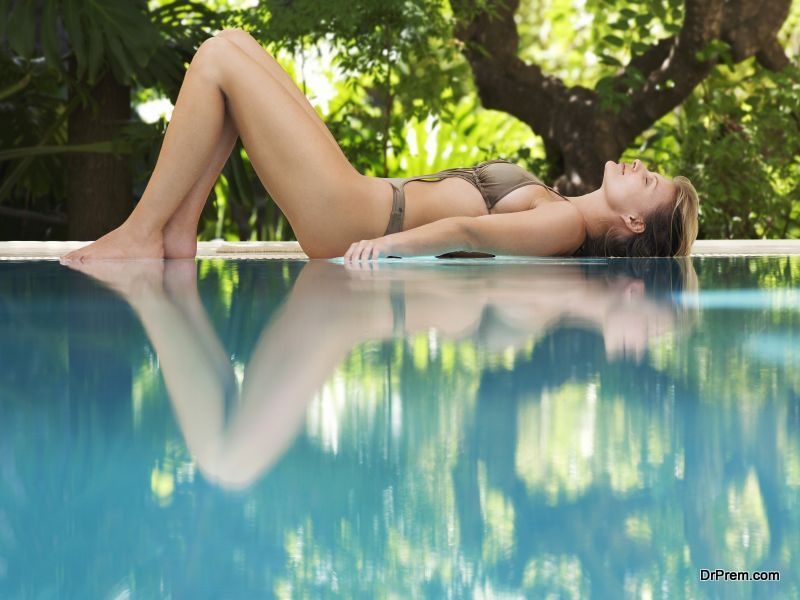 Lounging by the pool and having pool parties are one of the big highs of summer. You can have a pool with a deck, and choose the linear pools which are the rage these days. A pool will make your backyard the most sought after spot. Having a pool is one of the best outdoor living space ideas you can implement!
Sectional sofas and other outdoor furniture
Sectional sofas are preferred these days and make your outdoor space inviting and sophisticated. To separate the sitting area from the dining area, you can use pretty, flowing drapes or lounge cabanas. The trend is to make your outdoor space an extended living room, and outdoor living space ideas are all centered around this at the moment.
You can have custom benches built or a farmhouse table with chairs. For small spaces, small benches and bright wicker chairs work well. Throw a few pillows for comfort so that they add warmth to the space.
Outdoor furniture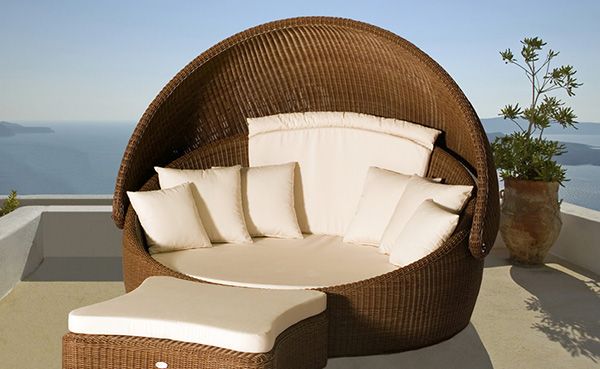 You can improve outdoor living space by putting in comfortable, durable and elegant furniture. Wrought iron and wooden/cane furniture are timeless choices. The furniture should have clean lines and can be easily cleaned. You can check out different outdoor improvement diy ideas to get a better idea of the type of furniture you can use.
Fire tables and fire pits
Want to sit around a fire outdoors. You can invest in exquisite fire tables which will extend the summertime for you and your guests. Most fire tables can be controlled by remote too, making them very convenient.
Fire pits can give off a lovely warmth on cool summer nights, as you sit outside with your kids roasting marshmallows or sharing a few cool beers with friends, swapping stories. Fireplaces in covered porches can add extra lighting, apart from providing warmth. Gas fireplace are the in thing these days, so you may think about adding one to your outdoor living area.
Have a lot of plants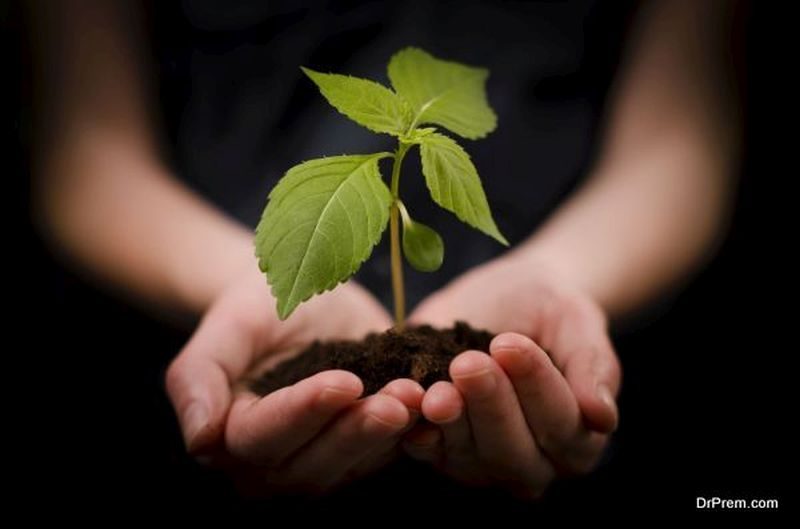 Flowers and plants are what sets your outdoors apart from the indoors. You can have a landscaped artist prepare outdoor space for summers, with lots of different colored flowers and plants. You can also have a rock garden or vertical garden if you have water problems or have less space. The greenery outdoors is important as they act as a therapy almost, when you escape from your busy indoor life for a breath of fresh air outside to your garden. Planters are available in numerous colors and shapes and designs, so you can choose the ones you like best.
A mix'n'match approach can make your outdoor garden interesting and vibrant as well as a simple way to prepare outdoor space for summers. Hanging plant baskets can improve outdoor living space by a great extent. They don't need any space, and hanging flower baskets will cheer you up the whole of the summer season. Tall planters and trees can do double duty as wonderful aesthetic elements, give shade and serve as hangers for string lights.
Lighting
Lighting is an opportunity to show off your unique style. Lanterns, candles, string lights and other lighting accessories will transform your outdoor space into an enchanting world in the evening. Many summer backyard design ideas are enhanced by stunning lighting, which you incorporate in your design.
It's all up to you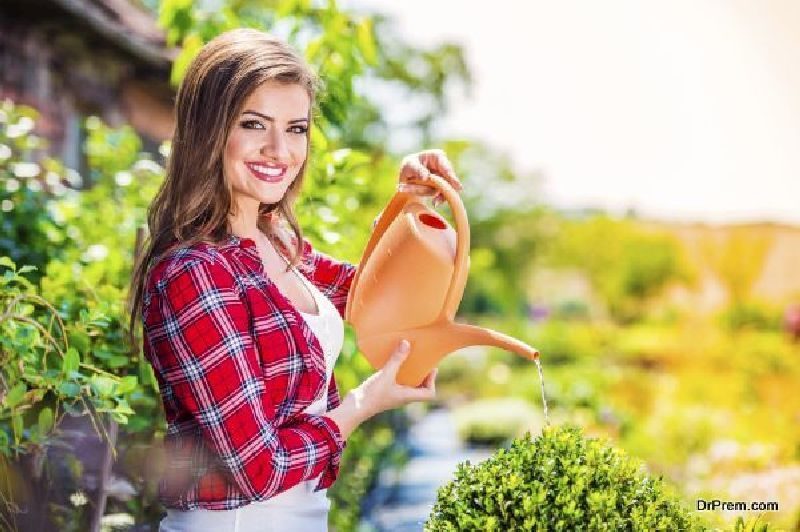 Take your time to prepare outdoor space for summers, and come up with a design which exemplifies your style. A tidy, clean garden with interesting colors, textures and features, will make your outdoor living space inviting and add a dash of sophistication to your home.