Small bedrooms are easy to maintain but they come with their own challenges. Due to the lack of space, you cannot consider having bulky furniture. Another drawback of a small bedroom is the lack of storage space. Well, to help you with this problem, we have compiled a list of a few clever storage ideas for small bedrooms that you can use. These ideas not only help to solve the space issues that you have, however, they also help you to maximize the use of your bedroom in the most efficient manner.
Create shelves from the ceiling to the floor on one wall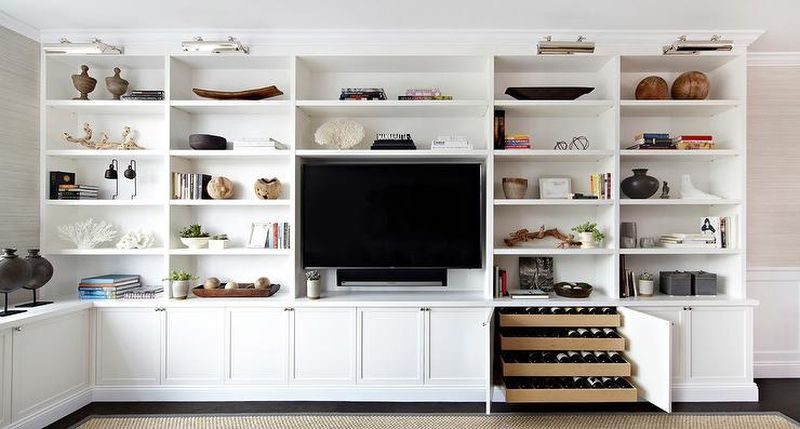 You can make good use of your walls if you want to maximize your storage space. One of the clever storage ideas for small bedrooms walls will be to make storage shelves from the ceiling to the floor. You can use the idea in so many ways depending on your needs. Place the things like decorative pieces, books etc that you do not use regularly on the top shelves and keep the things that you need regularly at arms reach.
Use binder clips for your cords
Mobile phones, laptops, tablets and various such gadgets have become a necessity in today's times. While they come with a lot of conveniences, they also are a messy affair. In every home, you will find different wires and cords hanging around. Well to solve this problem, you can use binder clips as one of the storage ideas for small bedrooms. You can use these clips to keep your wires organized without spending too much of money.
Make a shoe rack with crown moldings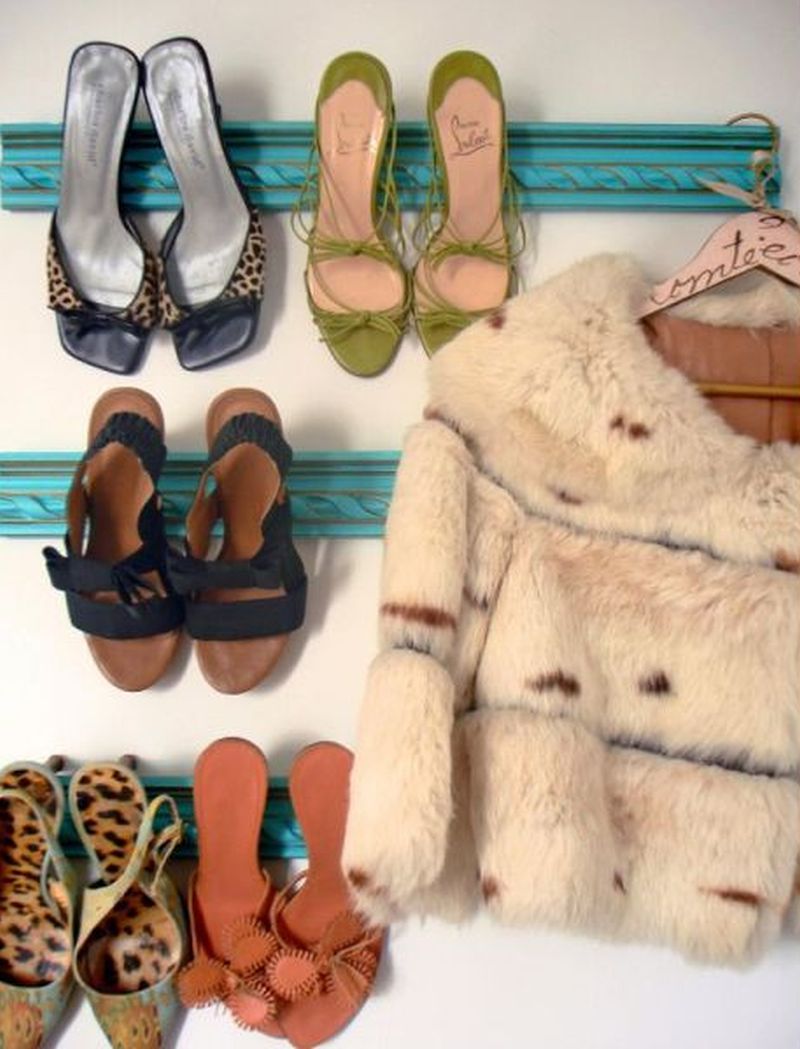 Crown moldings are one of the most interesting diy storage ideas for small bedrooms. This is a perfect way to store your shoes, especially for high heeled shoes without using too much space. You can also use this space to hang your coats, jackets etc.
Interesting storage ideas for small bedrooms using old suitcases
Instead of stacking up your old suitcases in a corner or on top of your cupboards, you can put them to good use. Your suitcases can serve the dual purpose of a side table and storage unit to suit your needs. The idea of using old suitcases as a storage is perfect for people living in small houses or studio apartments.
Staircase come bookcase shelves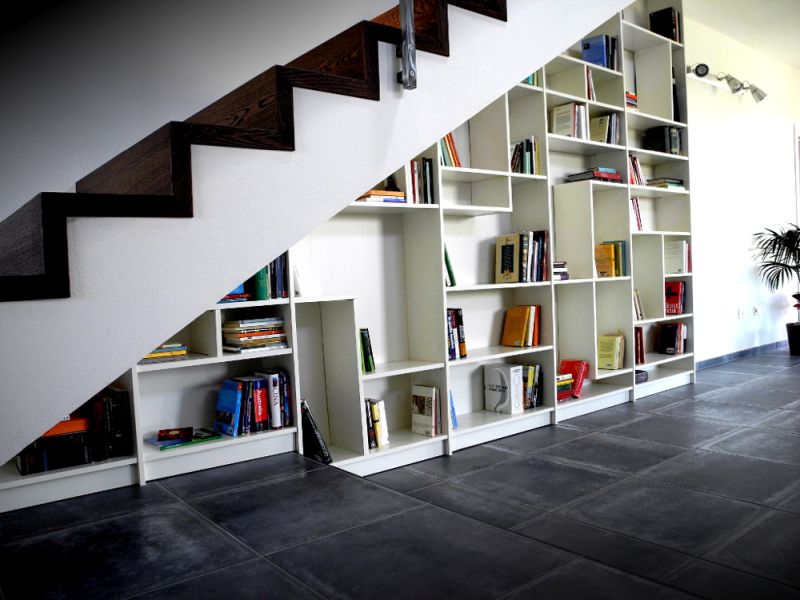 This is becoming one of the most popular storage ideas for small bedrooms. Not only does this serve the purpose of storing your books or anything that you want; however, it is easily accessible. If you want you can add a small sized built-in cabinet to the design for your jackets or convert it into a shoe rack.
Use racks inside the cupboard to hang your pants
For those who have a collection of pants, this is one of the best storage ideas for small bedrooms. Make movable racks inside your cupboard and use them to hang your pants. This idea will not only help to keep your ironed pants neat but also give you the flexibility to organize your clothes properly.
Rolling storage shelves can come in handy in many ways
If you have in between spaces that you would like to put to use, then you can consider making small rolling storage shelves. This is one of those diy storage ideas for small bedrooms that you can customize any way you want. This option is ideal when you want to store your small items like medicines, make-up or skin care products etc.
Hang small clothes like tank tops using shower curtain rings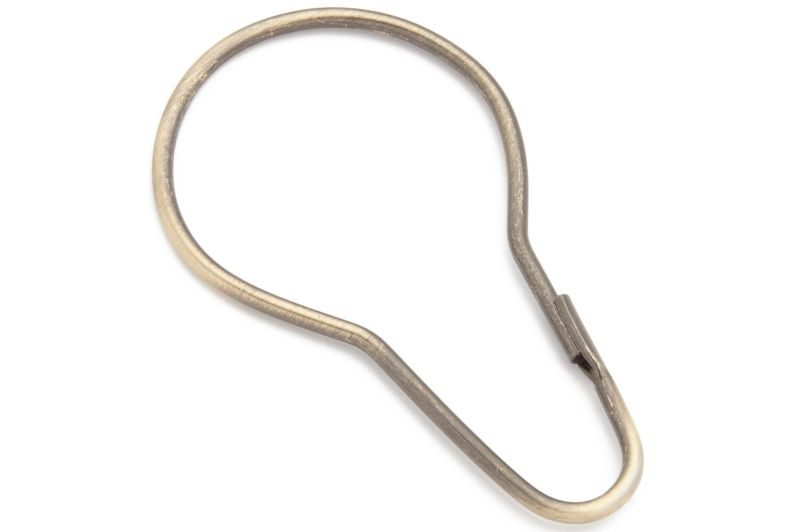 Many times we often use up space to store our small sized clothing, well instead of doing that there are a few clever storage ideas for small bedrooms. One such idea is to use shower curtain rings. All you need to do is place the rings on a hanger and hang your small sized clothing like your tank tops or innerwear. This way you can organize your cupboard properly as well as save space.
Hang small things like your brush or hair accessories in fruit baskets
Hanging fruit baskets are very useful for the kitchen, however, you can also use them as one of the storage ideas for small bedrooms. Consider hanging them near your dressing table so that you can place your beauty equipment like the hair dryer, hair curling machine etc. They will also come in handy to store various other small things that would take up space and make your room look messy.