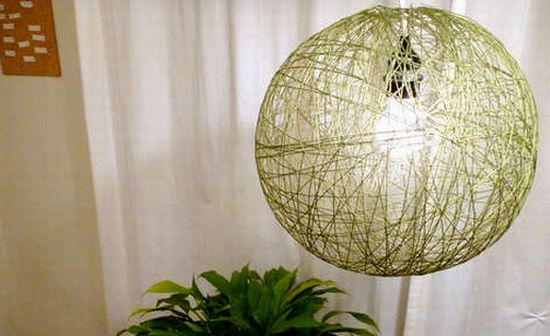 String Pendant lamps are a great choice for your modern interiors which match with any trendy décor of your house. And the good news is that you can make them easily at home without much of mess. See how your creativity can also take new wings and you'll definitely love your handmade creation. All you need is some simple items like crochet thread, a large spherical party balloon, and fabric stiffener, rubber gloves newspaper, and a day to dry it up. Also, check out the video that could be of some help to make a lamp. This is how you can make your own cool and elegant lamp.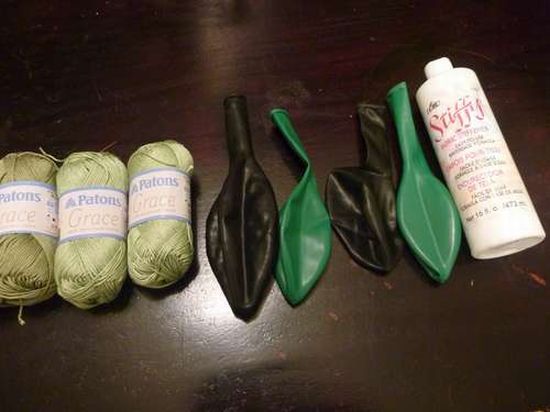 1. Firstly inflate the balloon and tie a slipknot in the end of it, and then secure one end of it with crochet thread to the knot on the balloon by either loosely tying it, or taping it into place.
2. Apply fabric stiffener to hold the threads in spherical shape. You can either pre-soak the thread or then wind the balloon with wet thread, which will ensure the thread in place (approximately 16 oz. bottle of fabric stiffener per lamp globe required).
3. Now, wrap the thread around balloon and try to get an even covering of string around the balloon.
4. Once the wrapping of thread is done, remove the slipknot that was tied previously and blow the balloon with air as much as you can.
5. Dry the wrapped balloon for 24 hours in a temperature stable environment.
6. After the fabric stiffener dries, remove the balloon inside the strings and then pop the balloon with a pin. The balloon will naturally start to shrink away from the string.
7. Cut a hole in the top of the globe with a scissors so that there's enough space to insert the bulb and the light fixture.
8. Now, to hold the globe make use of a stopper, or make drill a small hole in the little plastic thing that manages the cable on the Ikea lamp and use some fishing line to tie the plastic cable manager to the top of the globe. You can also use some bailing wire that's been wrapped around the cord.
Via: Instructables