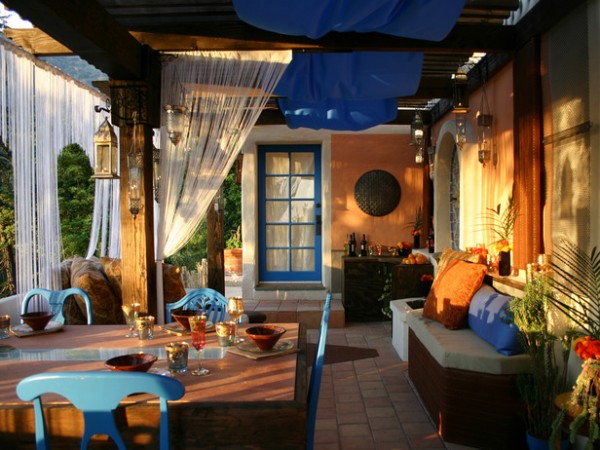 Porch is a pleasurable gateway towards a beautiful house and it should be designed the perfect way so even your neighbors get envious! Earlier, people used to treat porch like a drawing room where they could sit over a cup of coffee with their friends, or where they could just lay down relaxing. Although with time, it lost its importance as a house's extension. However, it has returned as a structure reflecting stylish designing. Following steps can help you in setting a marvelous porch to extend your house's aura.
1. Check the area available to build the porch and facilities required
You need to see how much space can be legally assigned to lay down this structure. Once you have a set place with defined boundaries and also have the building permit, go on checking the best fit for your porch relative to window openings, as well as the seating space that can be accommodated within the porch. It is up to your choice whether in this porch area, you want to place a corner dining table, a side relaxing chair or small bed, a drinks' trolley or cupboard, or simply an indoor playstation for your kids.
2. Define your choices
Once your activities and need for facilities within the porch are decided, look into your design choices and budget to accommodate your choices. You may go in for a little research if you are not so sure of the latest style and design trends, material costs, or even the suitable furniture that may be best per your location's climatic conditions. After all, it should be worth your efforts and investments!
3. Design a structured porch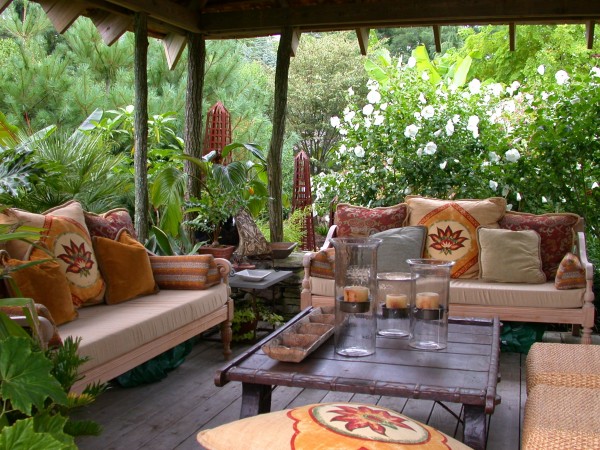 Make choice on the foundation you would want: should it be a flat concrete structure or do you want a raised wooden structure to save the inside of your porch against rainwater. Whichever kind it be, do not forget to have a roof overhang that is designed in sync with the existing structure and size of the house. A big porch against a low-structured, smaller size house appears as odd as a small porch in a Victorian-style bungalow. Also, flooring is another important aspect to be considered after you decide on the roofing structure. Usually, if the porch is well covered with a proper roof overhang, flooring options increase. One may use a variety of materials for rugs that may be comparatively cheaper, and bring color and vibrant feel to the structure, but beware of the weather conditions and choose a porous rug material if your roof overhang does not fully cover the seating area. As regards flooring and roof colors, keep them in combination with the color of the building; a contrast may be used when color combinations do not give an off-touch to the building.
4. Style and personalize your porch
To add a stylish touch in sync with the house's architecture, you may select some sub-structures as additions, including handrails, railings, fixed statues, and support posts. You may also utilize ornamental or decorative materials to place or hang inside the porch, such as pots and plants, hanging lanterns, porch swings, paintings, special lighting, etc. All depends on your personal choice and the mood you wish to create in your porch. You may vary the style and decor as and when you need a change, and may also bring things of your requirement in this porch. The place is ultimately created for your relaxing moments you wish to share around a natural habitat, so keep it personalized, simple, and stylish.