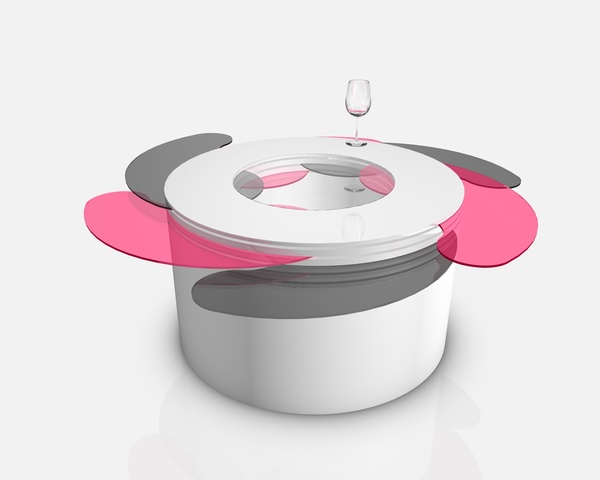 Tables are an essential part of every household and office space. They solve a variety of purposes, which may range from reading to eating. Modern times demand pieces of furniture that don't consume much space but solve a variety of purposes. Keeping this in mind, Wendy Peters has designed a table named Iris.
The ingenious furniture piece is quite flexible, in terms of space it provides for usage. The tabletop beautifully conceals extra space, which can be unfurled when required. The edges of the tabletop magically sprout colorful leaf-like structures, when the tabletop is turned. This additional area can be used to place cutlery and other eatables. The table controls the amount of area required, just like the iris of a human eye that controls the size of the pupil.
Iris table stands on the floor with utmost panache. The colorful leaves will sprinkle a vivacious aura and liven up the area. Iris table has been crafted specially for the national table design contest, which is organized by Leolux – a furniture branch. With so many useful features and additional space, Iris is bound to be a sure short winner. It will happily bow down to space related needs of a user and spread happiness around.
Via: wendypeters