Year after year trends evolve, although fashion is the most media sector, the change of style also affects other sectors and interior design is no exception. 2020 will be the year in which our house will become natural, stripped of artifice and use very specific accessories to give it a balanced touch of modernity. The use of natural, environment friendly materials such wood and stone will become the trend setters this year. And as the DIY home remodeling community rising, implementation of easy-to-use products that do not require advanced knowledge of power tools, such as wood wall panels will follow as well. Below we came up with a couple easy and budget-friendly ideas on how to update your space while staying up to date with the latest interior design trends.
Peel and Stick Natural Wood Planks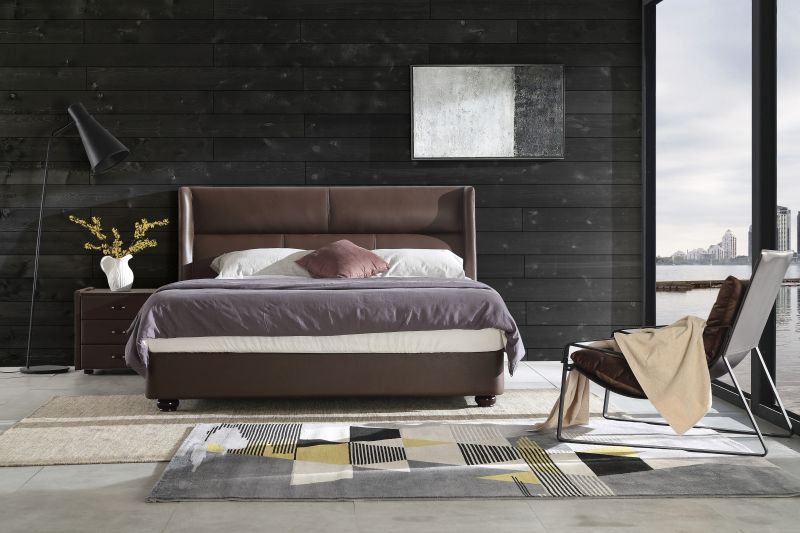 Accentuating your walls or other surfaces, such as kitchen cabinets, backsplashes, headboards or ceiling using natural materials without breaking a bank is possible with this DIY-friendly product. Peel and stick wood wall planks are made from real wood easy to install, do not require any power tools or help of professional. They come in variety of finishes and easily customizable to achieve that modern home look you have been longing for in no time.
Here we selected some of our favorite finishes:
White Tones: If you are looking to bring a bit of Hamptons feel to your home, or simply looking to visually expand the space and add a cozy yet modern nautical feel to it.
Warm Sand Tones: Will add a warm, rustic touch to any space. This finish has very subtle yet rich feel to it and looks great in the open concept living rooms or bedrooms.
Charcoal Black Tones: Are some of our favorite finish choices. If you are looking for something edgy yet sophisticated these colors could win your heart. Looks great when used to create an accent wall and add depth to small spaces.
3D Reclaimed Wood Panels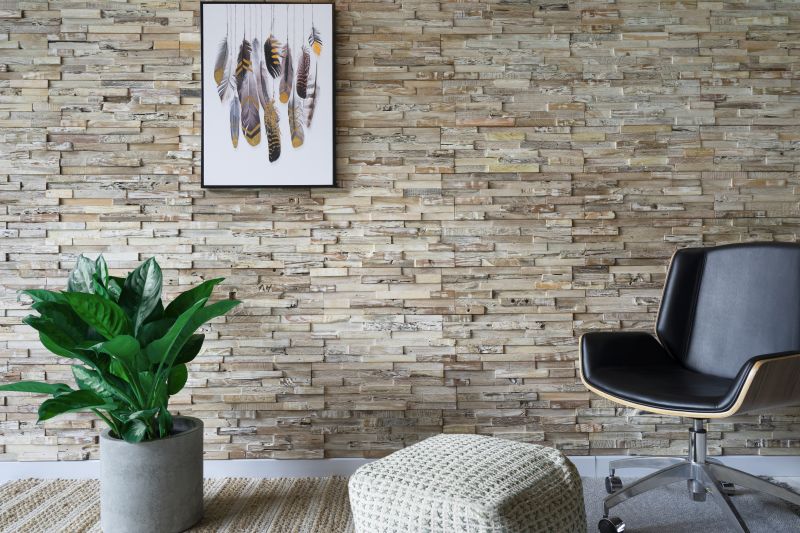 This new hot trend has been on the rise in the recent months. The unique concept of using three-dimensional wall panels to accentuate spaces is perfect for those that seek to adapt more organic designs, give depth and prominence to the surfaces without deviating from impeccable uniqueness and character of reclaimed wood. Aside from super easy installation process, the biggest plus of using this type of wall paneling is the sustainably sourced materials and durability. Adding a reclaimed wood to your home provides a rustic look that almost seamlessly connects your living space to the natural world and to the past. It also injects a sense of character and a unique story into your space through the use of the beautiful wood textures.
Here we found a few finishes that will satisfy any interior design craving:
Original Rustic Tones: This finish is an excellent option to use if you wish to accentuate small spaces such as fireplaces or backsplashes and any other areas that exposed to elements or heavy traffic. As there are no additional coating the look of the panels will retain the authentic feel through the life of the panels.
Dark Graphite Tones: Perfect to use in monochromic interior designs, where simplicity and color-coding dictate elegance. This color combination that will certainly not go unnoticed. Combining different textures of walls vs furniture finishes will deliver the result nothing less of spectacular!
Article Submitted By Community Writer