Fire is one of the greatest reasons for property loss in the world. According to a study, fire losses in the United States rose by 19% from the year 2017-2018. One of the great ways to stay informed when a fire breaks out is to set a smoke alarm. A good fire alarm will help you to take action in time and avoid any serious consequences. This can range from loss of property and severe injury to life-threatening circumstances.
It is necessary to choose the correct smoke alarm for your home and factory. One of the popular names in the smoke alarm industry is X-sense. In this article, we are going to discuss how the X-sense XS01-WR smoke alarm is better than its competitors. Before we get into it, let's have a look at the types of fire alarms available in the market.
There are 2 types of smoke alarm available in the market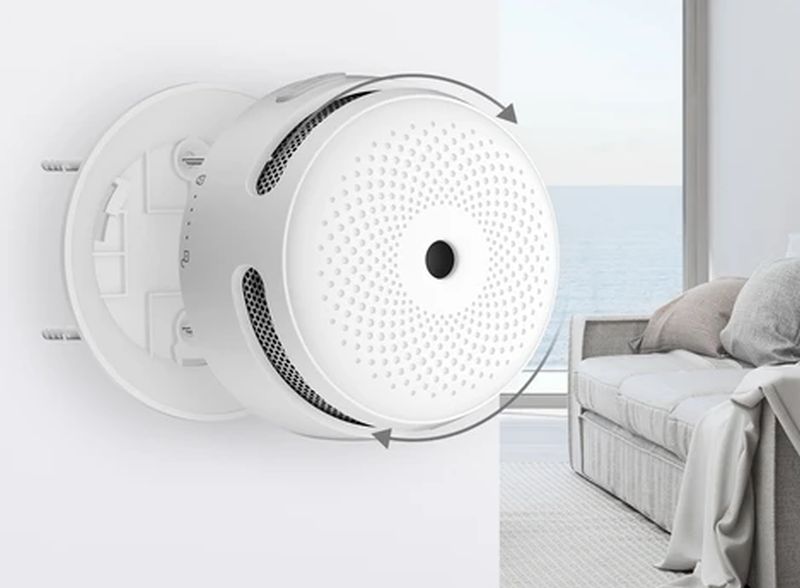 Ionization alarms – Ionization alarms use ionized particles to detect the presence of smoke in the surrounding. These smoke detectors have a small amount of radioactive material that is kept between 2 electrically charged plates. When smoke gets into these types of alarm, they disrupt the current, which in turn triggers the alarm.
Photoelectric Smoke alarm – These types of smoke alarm work differently than Ionization smoke detectors. Photoelectric smoke alarms make use of light sensors to detect smoke. The smoke particles block the light beams and reflect them on the sensors, which in turn triggers the alarm.
Although working on a much simpler principle than Ionization alarms, the Photoelectric smoke alarms are surprisingly better. Photoelectric smoke detectors are triggered much faster than Ionization alarms when a fire breaks out. The newer Photoelectric smoke alarms also last longer in terms of battery. Many of the photoelectric alarms come with as long as a 10-year battery.
If you are looking for a great smoke alarm for your home and factory, which is also responsive and compact, X-Sense XS01-WR is the choice for you. With a rating of 4.8 on Amazon, it is quite a popular choice among people. One of the great features of this fire alarm is that it is very compact and well designed. It has a diameter of 78 mm and a height of 48mm; it can easily sit on your hand. With such a compact form-factor, it can be installed easily on any wall.
What to look for in a smoke alarm?
One of the most important factors to consider before buying a smoke alarm is responsiveness. It enables us to take action at the right time by avoiding maximum damage to life and property. X-sense XS01-WR comes with the latest photoelectric technology.
This makes it possible for the XS01-WR to detect the smoke much faster than conventional Ionization smoke detectors. This smoke alarm also comes with a TUV certification, going through numerous security checks to meet the standards. This makes it a trustable and dependable device for long term usage.
A smoke alarm with low battery life is too difficult to be trusted. X-sense XS01-WR also comes with a 10-year inbuilt lithium battery. It is an essential factor to consider before buying a smoke alarm. This is evident from user reviews from Amazon, where the reviewers are impressed with the battery life X-sense XS01-WR includes inside its small form. This also ensures 24/7 protection from any kind of fires that can break out.
One of the essential factors which we talked about in the earlier parts of this article is design. Design plays an important role in determining how long a device will last. A dustproof designed device can last for a longer period than a device that is not dustproof. This feature is even more important in security devices like fire alarms to avoid any false alarms.
Specifications of X-sense XS01-WR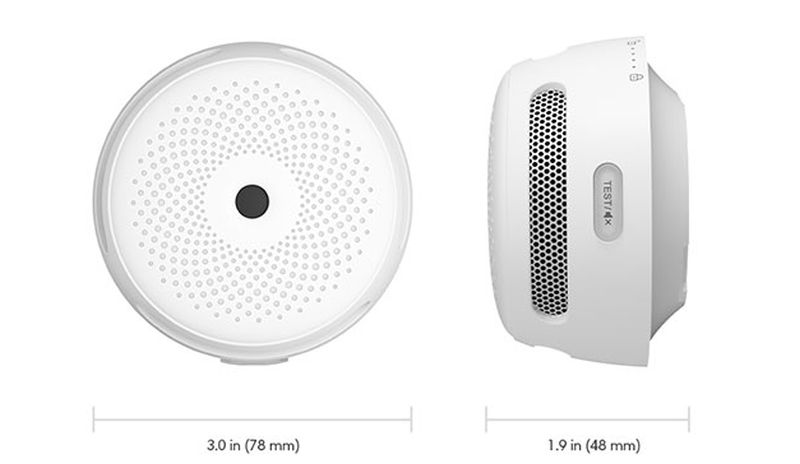 X-sense XS01-WR comes with a dustproof insect-free design. This makes this device secure and trustworthy to use for a longer period. Apart from that, the design of XS01-WR makes it look very futuristic and stylish, which separates it from other ordinary smoke alarms.
The X-sense XS01-WR also comes with a self-check feature. It is equipped with a low battery warning, so you can replace the battery when it is low. This is an essential feature because we never know when the battery drains out. Another great feature is its silence button, which enables the user to easily silence the fire alarm in case of non-emergency smoke triggers the smoke detector.
The X-sense XS01-WR comes with many premium features, even though having a small form-factor. One of the notable features of X-sense XS01-WR is that if you have multiple devices, you can interconnect them. They have a built-in RF module which enables it to interconnect with other X-sense XS01-WR devices. The main benefit of this feature is that when multiple devices are interlinked together, they all get triggered at once. This increases the reach in case of an emergency and makes it possible to reach a larger number of people. You can interlink as many as 24 smoke detectors at once. This makes it reachable to a large number of people so that necessary steps can be taken to evacuate the people and avoid the loss in case of emergency.
Conclusion
Smoke alarms are a great way to get indicated in case of any fire. It helps to avoid any kind of emergency and mitigate losses. Smoke alarms are essential pieces of equipment for businesses. It is important to choose the right smoke alarm, which is suitable for all your needs. Smoke alarms from X-sense can be interlinked with other devices, which makes it a suitable choice for many factories.
Another big factor discussed in the fire alarm in the article is the battery. A long-lasting battery and dust-free design of smoke alarms allow it to last for a longer time than other smoke alarms. Apart from that, certifications also play a major role in buying a safety device for many people. Certifications ensure that the device is tested and is safe and responsive enough to be used in houses and factories. Hence, X-sense XS01-WR makes a great choice for people who are looking for a secure and responsive smoke alarm with tons of features.
Article Submitted By Community Writer