As a homeowner, you are responsible for several mundane tasks. You'll be required to clean your yard and mow your grass regularly. At the same time, you will need to keep your bills paid or you'll face potentially devastating repercussions. Unfortunately, life can throw you a curveball from time to time. A storm may blow through and it could result in a tree crashing down in your yard. When this happens, you'll need to get the tree removed as quickly as possible. Within this guide, you will learn how to get this done for a discounted price.
Shopping around
First and foremost, it is pertinent to remember that there are numerous tree removal specialists in your area. Although they'll all do an excellent job, the prices of their services will vary substantially. Before you hire a company to haul off the tree, it is essential to ask for quotes. Obtain at least four or five quotes from service providers in your area. This will ensure you get the most favorable pricing. However, you need to remember that the lowest cost provider is not always the best. Don't focus on price solely or you may end up getting ripped off.
Cut it down yourself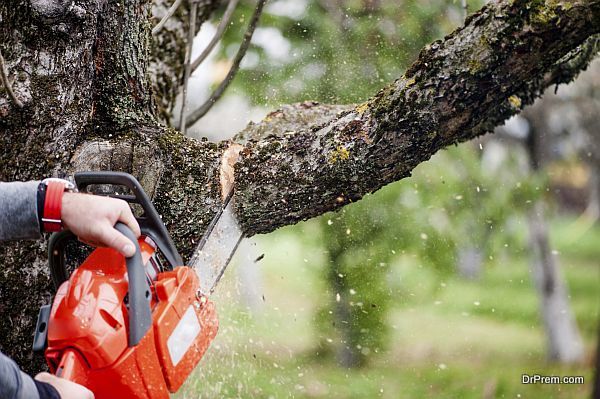 If you have a chainsaw and don't mind getting your hands dirty, you should consider cutting down the tree yourself. This may very well be the cheapest solution. However, it will not be the most convenient. Cutting down a tree is fairly dangerous. If you're not careful, you could end up injured or the tree might cause damage to your property. If the tree is already on the ground, you can cut it up and have someone else haul it off. This is a great way to save a little money. If you're looking for cheap tree removal, you should be willing to get your hands dirty. Those that aren't willing to hurt themselves or take any risks are advised to hire a professional. The costs of their services will be well worth it.
Haul it off yourself
Alternatively, you may not have a chainsaw and you might not have an intention to purchase one. This is reasonable, but you'll still need to get the tree cut up into smaller, more manageable pieces. When contacting your local tree specialist, you should ask them if they'd be willing to cut the tree down, chop it into small pieces, and leave it. Many will do so for a much lower price. Just make sure you have the appropriate form of transportation to dispose of the left overs.
Recycling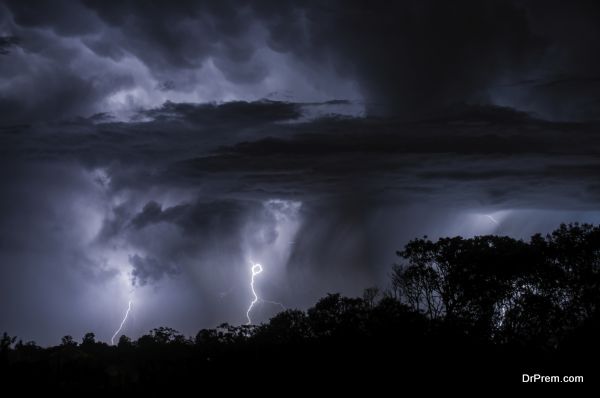 After a major storm, many home and business owners are left with down trees and branches. Small trees are easily cleared away, but an extremely tree will be an entirely different story. You should never attempt to cut down a fallen tree, unless you are skilled as an arborist and have the proper equipment on hand. Hundreds of individuals are injured or killed by falling trees every year, so always consider your safety first.
It is much safer to hire an arborist to cut the tree down for you. This is not a cheap service, so do not expect to be handed a cheap price quote. However, there are ways to save, when going this route. Instead of requesting the tree company to remove the debris, you can either store it away and utilize it for firewood or sell it. Many individuals that own a home with a fireplace will purchase firewood from roadside sellers. You can advertise your wood in the local newspaper and receive a fairly good price for it. Just make sure that the individual has a truck, so they can pick up and haul the wood to their home.
Take advantage of the winter
If your trees need to be trimmed or you have a tree that is about to fall, try to schedule an appointment during the winter months. During the wintertime, you can take advantage of cheaper, more affordable rates, because there is a less demand for tree trimmers during these months.
You might even be surprised to learn that not only tree trimming, but entire tree and stump removal is even cheaper during the winter months. Winter is typically the offseason for tree cutters. You will be at a much greater advantage to negotiate a price that will better fit your budget.
Maintaining Your Trees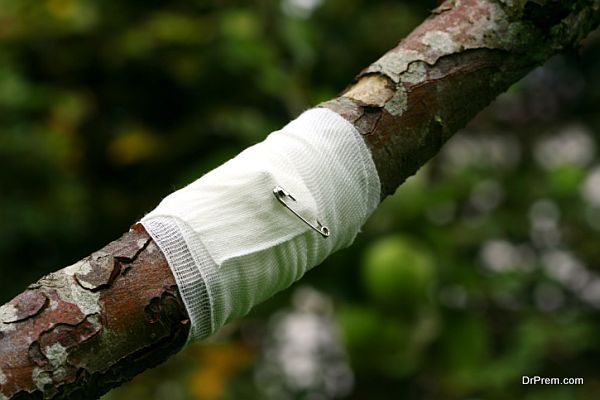 If you regularly maintain the health of your trees, you might be able to save yourself a bundle of money in the long run. For instance, if you regularly prune your trees yourself, you will be able to keep an eye out for pests that can damage your trees. You would be surprised at how many trees fall on a yearly basis because termites and other bugs have eaten them out. Trimming and pruning your trees can go a long way to keeping them healthy and preventing branches from damaging your home.
Article Submitted By Community Writer