The kitchen can be one of the most renovated spots in a home, and for good reason. The kitchen is considered the heart of the house because that's where the love is. From the food being cooked to the people and conversations being had, your kitchen is where your family will share some of the deepest memories together. So after the paint has dried, the new interior barn doors installed, and the oven has started preheating, bring the family in and start making memories.
As someone who cares about the bonding time you have with your loved ones, it's important to find new and fun ways to make family time a priority. A kitchen is a place that creates countless opportunities where you can include a loved one and create an unforgettable experience.
Use these three tips to bring your family closer together, start important conversations, and create traditions that will last a lifetime. 
1. Story Time With Dinner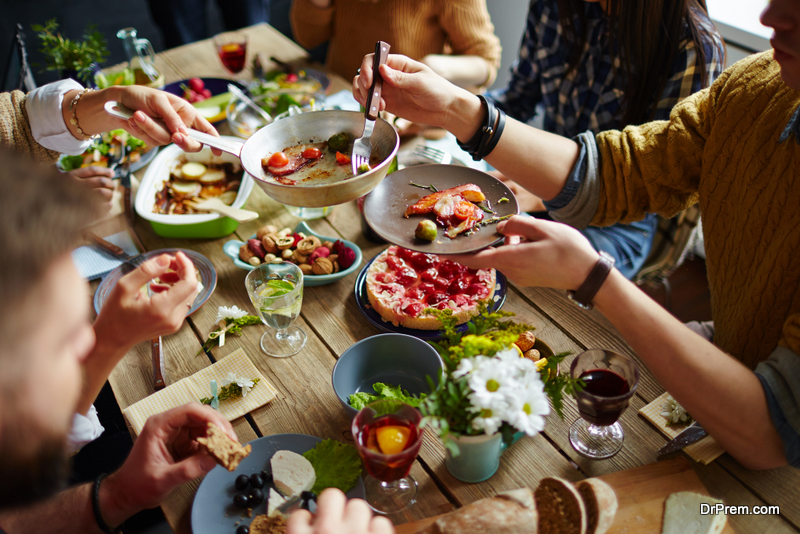 Family dinner is one of the few times in your busy day that you get to see your family in person. Whether it's a casual lunch or a special dinner, when there is food around there will always be family.
So why not make this a time to reach out to your loved ones. Make the kitchen a place where the children and parents will want to stay and sit. A place that helps them open up and share their lives with one another. Create an atmosphere that invites leisure and conversation, not just someplace to eat!
One tip is to have some themes or questions ready when it's time to sit down. Let your love and curiosity for your loved ones lead the conversation. How did your son do at soccer practice? How is your husband handling the new job? Always be open to learning about your loved ones. This will make talking with them over dinner easy and fun.
2. Dishes and the Family
After every successful dinner comes a hefty pile of chores. But this doesn't have to be a time for everyone to go to their own separate rooms. Sometimes dirty dishes can even lead to a happier marriage. Let this time to clean become a moment of bonding. Reach out and ask your partner to help with the dishes or with picking up the table. This will create a sense of teamwork and bonding that will make the work feel less like a hassle and more like an experience.
This could also be the perfect time for you and your partner to talk about the future. Plan out the next family gathering, or daydream about potential vacation ideas. If you and your partner are bonding and sharing, time will go by quickly. Before you realize it, that stack of dishes will be no more and you will have just created a moment to remember.
3. A Helping Hand in the Kitchen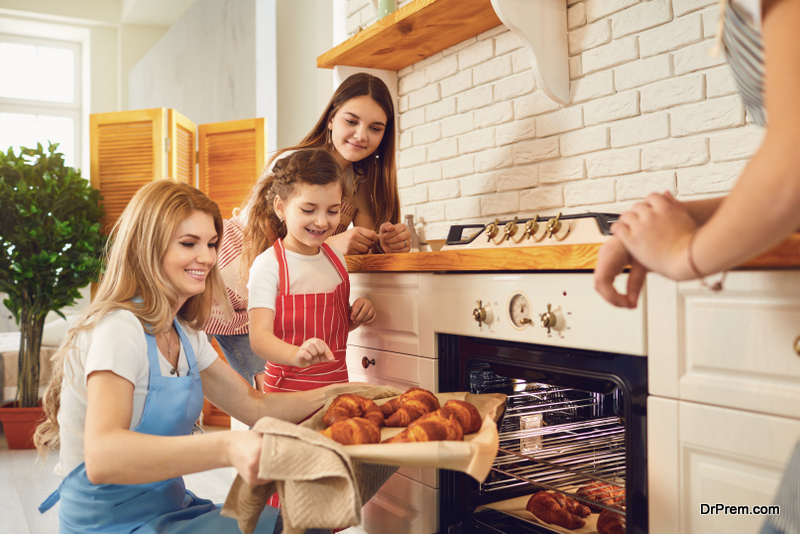 How about before the dirty dishes or before the meal and conversation? How about that time spent preparing the meal—setting the stage. This time is as important to quality time and bonding as any other part of the day. Don't miss out on it. You can use this time to create a tradition, to nurture something new that will last generations in your family. The story of grandma's recipe is a powerful one for a reason. This is the moment where tradition is born.
Bring in your children to help with making the food. Have them mix the bowl or knead the dough. Have them (safely) cut out the shapes for the cookies. Kids love to get their hands dirty and the kitchen is a great place to give them fun projects and help them learn new skills. Make this your time to teach and cherish. You are passing down a tradition.
It's true when they say that memories are created around food. Where there is food, there is a gathering of people who love, care, and understand one another. There are countless spots in your home that help build relationships and solidify the family-first mentality. If you follow these tips and allow yourself to be open and caring with your family, then the kitchen will become just another spot to make memories in.
Article Submitted By Community Writer