Almost every other home will have a quintessential window seat where one can sit for hours on end, sipping coffee or hot chocolate, reading his/her favorite books or simply enjoying the great view outdoors. So, here are some pointers that would help you make use of this nook in your home to the maximum. These ideas can act as inspiration to help you transform that otherwise unused portion of the house into an ultra-cozy retreat.
Stack it up with cushions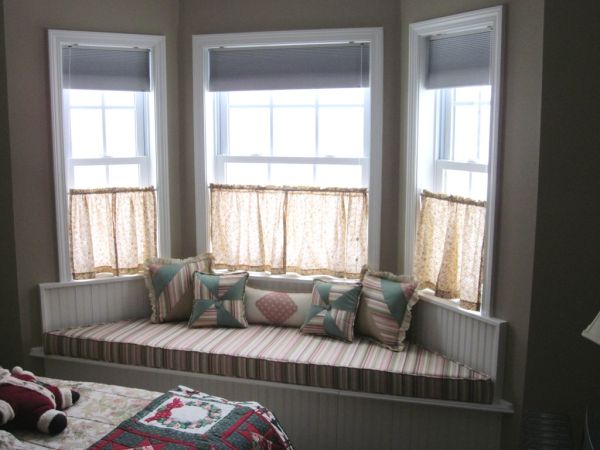 This arrangement works great if you have a floor to ceiling window. All you need to do is simply place a small mattress next to the window and throw some pillows on it for extra comfort. Voila, your DIY window seat is ready. No need to worry if the window is raised from the floor a bit as well. Simply place a bench, trunk, shelf, wooden boxes or even a sofa beneath it, add a mattress (in the case of a bench) and add the pillows to get the desired look and comfort.
The window seat would then gradually turn into a regular hangout space for everyone in the family, including your kids. However, make sure that the items you choose for the window seat are strong enough to support the weight.
Make use of the space underneath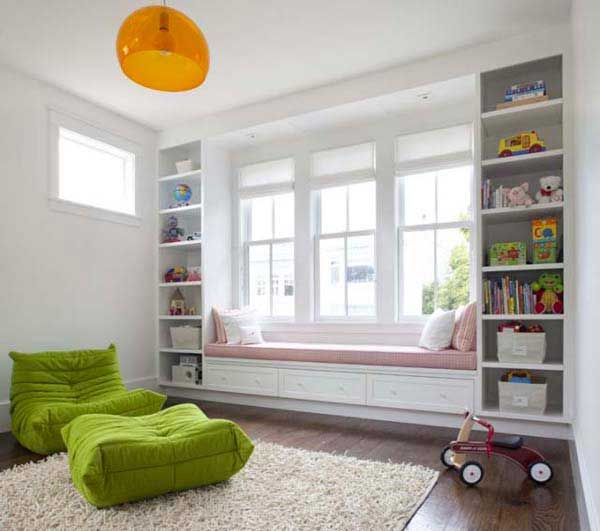 A window seat will be the perfect place to cozy up and relax after a tiring day. But what do you do with all that space beneath the seat? Turn it into a storage space of course. Installing pull out drawers or cabinets in the space beneath the window seat will give you additional space to store items in the house, thereby minimizing clutter to a great extent.
Open shelving can also be a great option wherein you can add some open shelves to the space beneath the window seat to store your favorite books. This beats walking all the way to the bookshelf and back to change books every time you want to read something.
Change it into a bed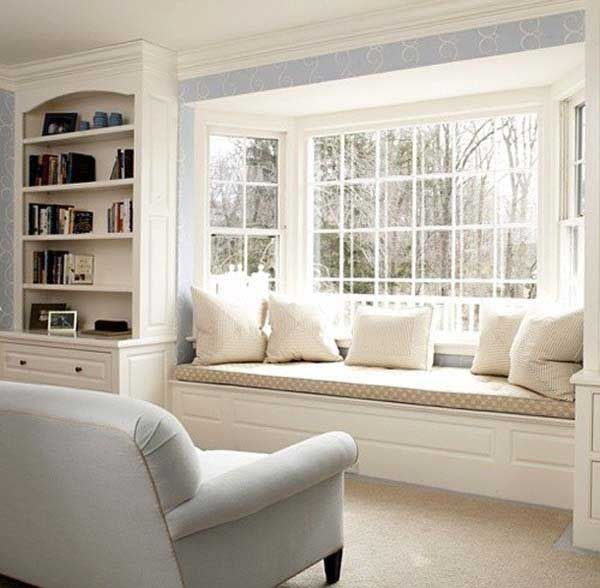 Have an extra guest in the house and not enough beds? Consider transforming the window seat into a makeshift bed on a temporary mattress. Add a comfortable mattress and some pillows along with a blanket. Cover the window with curtains to prevent too much sunlight from entering the space. That's all you need to do.
Enhance livability by integrating individual setups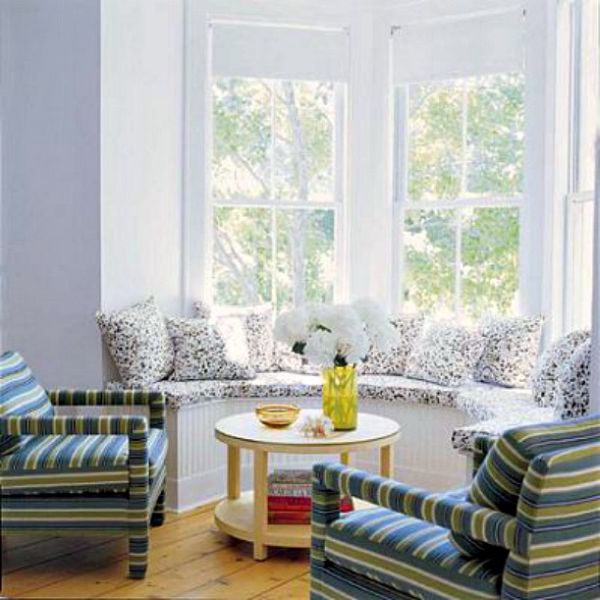 If you have a window seat that is a part of a small room, then consider integrating it with the other setups in the room. For instance, connecting the window seat with the bed on one end and the workspace aka work desk on the other hand will provide you with a vast expanse for multitasking. This arrangement will also make the room look more spacious and welcome. Any additional accessories like storage centers can also be linked to this setup to create a more personalized space.
Add just a chair and a table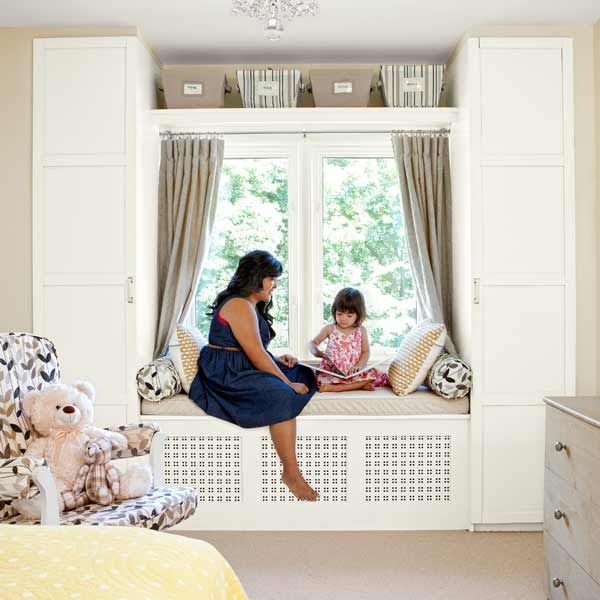 Sometimes arranging a dedicated seat near the window may not be the best option, especially if you have very little space to accommodate it. In this case, you can opt for a temporary arrangement by simply placing a table and chair near the window. This can serve the purpose of a window seat when the time arises and then can be moved back to its original location afterwards. This arrangement will ensure you of a window seat as and when you need it, irrespective of size and space considerations.
Bring technology into the area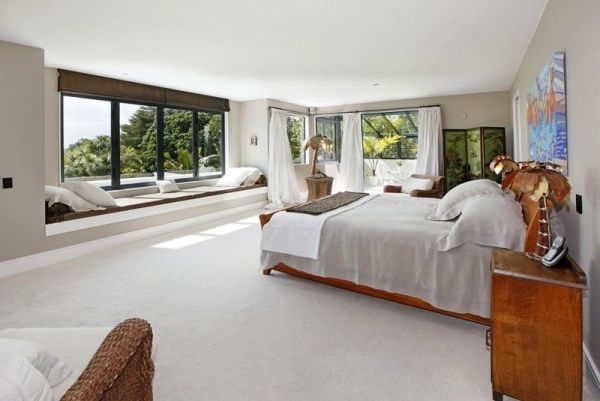 Sometimes a window seat can function more than just a window seat. You can use the space on the side walls to add a dash of technology to the otherwise conservative area. For instance, consider having speakers and a music player system installed into a paneled wall that can be pulled out whenever you feel like listening to music. Pretty minimalistic, but functional at the same time.
Summary
If you have a place near the window to create a seat in your home, consider turning to the points mentioned above to create a one of a kind window seat that speaks volumes about your taste for sophistication and personalization.