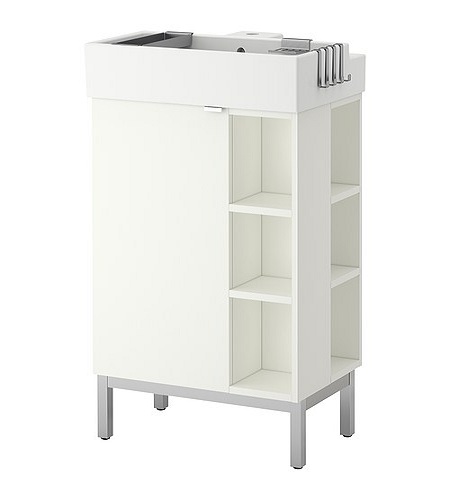 A bathroom vanity is a centerpiece and an integral part of your bathroom. While selecting a vanity you must ensure that it is functional as well as decorative. There are many bathroom vanities to choose from. However, the range of Ikea bathroom vanities will surely complement your lifestyle as well as your aesthetic style. Listed below are some exclusive pieces that will add a character to any bathroom décor.
Ikea FULLEN Sink base cabinet with 2 doors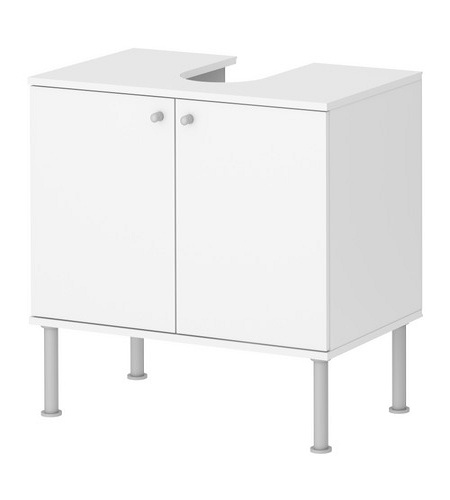 Price: $ 29.99
Fullen sink base cabinet by Ikea can be easily installed under any wall mounted washbasin. Finished in melamine foil it features beautiful white color and two doors. It can be used as an additional storage space, both on the counter and concealed, while providing a touch of elegance and style to your bathroom. Fullen measures 60*35*55 cm and legs are bundled with the product.
What's unique:
Take advantage of this storage cabinet under your sink without altering the size of your bathroom.
FLÅREN/ HÖLLVIKEN Sink cabinet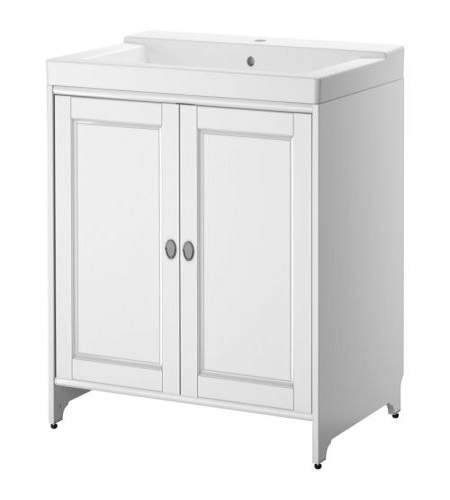 Price: $ 229.00
Designed by Carina Bengs, FLÅREN/ HÖLLVIKEN sink cabinet comes with pre-installed sink made of colored glaze and ceramic. It features two adjustable shelves and adjustable plastic feet that ensures protection from wet floors. This traditional white sink cabinet is very easy to clean and measures 80*55*91 cm.
What's unique:
The shelf of this cabinet sink comes with a guard rail which is adjustable both in height and depth.
GODMORGON Sink cabinet with 1 drawer, high gloss white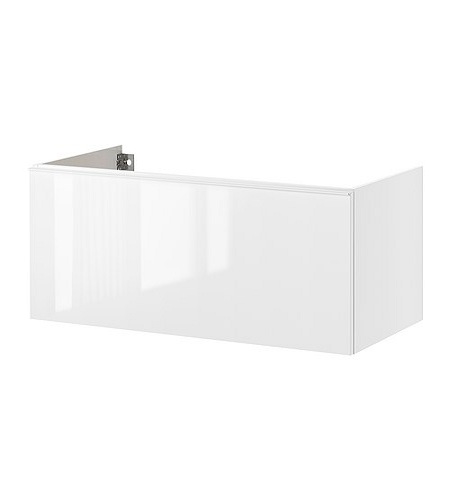 Price: $ 149.00
Godmorgan by Ikea is a very glossy white colored sink cabinet. It features one smooth running drawer with pullout stop. While the drawer is made of durable wood, the bottom is fabricated in melamine foil that ensures resistance from scratches. For easy overview and reach to accessories, the cabinet drawer can be fully extended.
What's unique:
The drawer sections can be adjusted as per requirement by simply repositioning the partition.
GODMORGON/ ODENSVIKSink cabinet with 1 drawer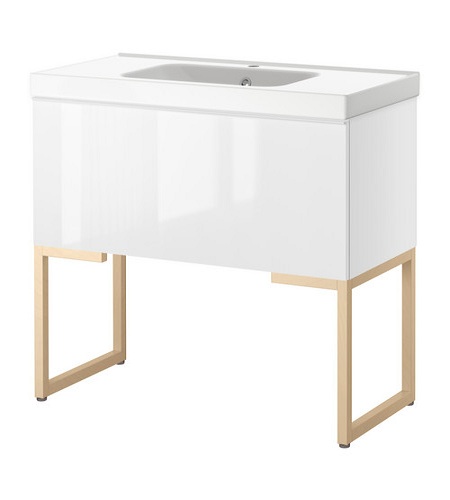 Price: $ 294.00
Godmorgan/Odensvik is a stylish and a contemporary sink cabinet design by Ikea. It has one drawer that can be fully extended without any effort. The drawer is made of solid wood and has movable divider to alter the inside space as required. This beautiful vanity sink cabinet has white colored top and birch colored legs. It addition to functionality it will create an atmosphere of luxury in your bathroom.
What's unique:
The drawer can be completely pulled out and has an automatic pullout stop.
GODMORGON/ ODENSVIKSink cabinet with 2 drawers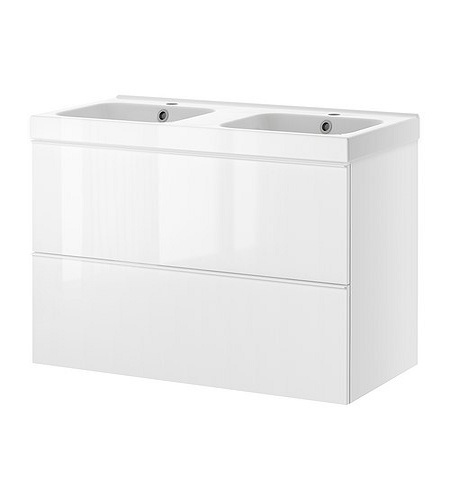 Price: $ 359.00
This is a beautiful vanity sink cabinet made of strong wood and melamine foil. It includes two ceramic, colored glaze bowls. Available in variety of colors to match your bathroom décor, it features two smooth working drawers for storing towels, accessories and more. Stay organized with this spacious and wonderful double sink bathroom vanity.
What's unique:
It's simple, spacious and elegant design makes it a unique product in itself.
LILLÅNGEN/ TÄLLEVIKEN Sink cabinet with 2 doors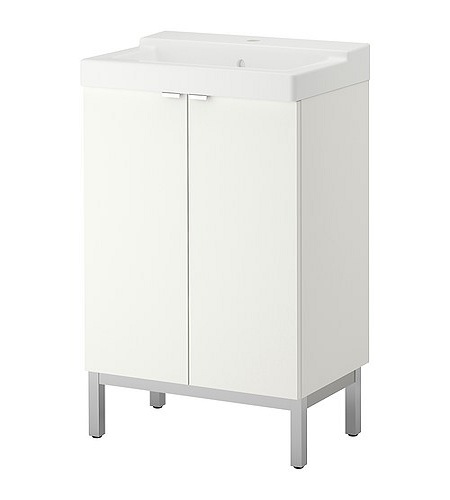 Price: $ 189.00
Take your bathroom decoration to a higher level with LILLÅNGEN/ TÄLLEVIKEN Sink cabinet. Designed by Francis Cayouette, it features two doors with plenty of storage space. This lovely bathroom vanity has a soft white finish and is constructed in melamine foil and stainless steel. Measuring 60*41*87 cm the product comes bundled with hinges, strainer, water trap, handles and one adjustable shelf.
What's unique:
This vanity sink cabinet has shelf like edges that can be used to store toothbrush holder, soap dish and other accessories.
LILLÅNGEN SinK cabinet/1 door/2 end units, white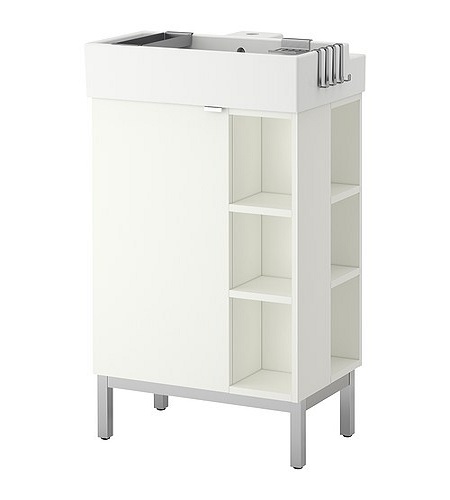 Price: $ 238.00
Give your bathroom a contemporary look with this stunning bathroom sink cabinet. Designed by Inma Bermudez, this piece is carefully crafted in ceramic, colored glaze and stainless steel. While this sink cabinet has one door and six shelves for storage, the edges of the vanity can also be used to hold various toiletries. Available in beautiful white finish, it measures 60*41*92 cm.
What's unique:
This vanity offers an attractive organization and storage solution to your bathroom.