Crystal and metal chandeliers have been something of a staple with most traditional living or dining room decors. But getting one makes it really difficult to cooirndaite the rest of the furniture with this light fixture. For homes that have an all-wood décor, designer Mikko Paakkanen has created the outstanding wooden chandelier named "June". Created for the Nature by Nikari's The Project 2012 Designs, the ingenious chandelier is crafted entirely out of oak wood which makes it simply pop out against a plain white ceiling.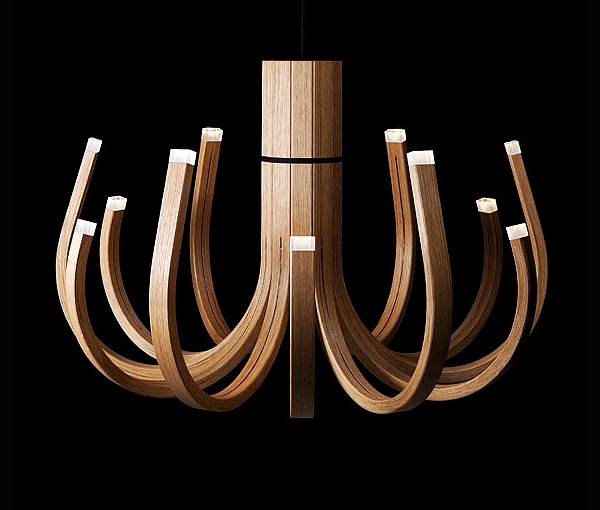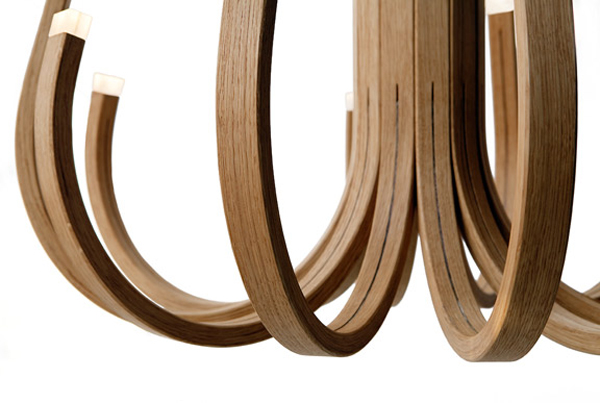 Nikari has been one of the industry leaders in the furniture industry and has been one of the front runners that use source their wood from sustainably grown forests. Through The Project 2012 Designs, the company asked 12 designers to create twelve items of daily use that would stand for each month of the year and evoke some aspect of the chosen month. The June chandelier thus, represents the soft wooden fragrance of the summer month with the warmth of the wood evoking the image of an evening of watching the sunset from one's balcony overlooking the woods.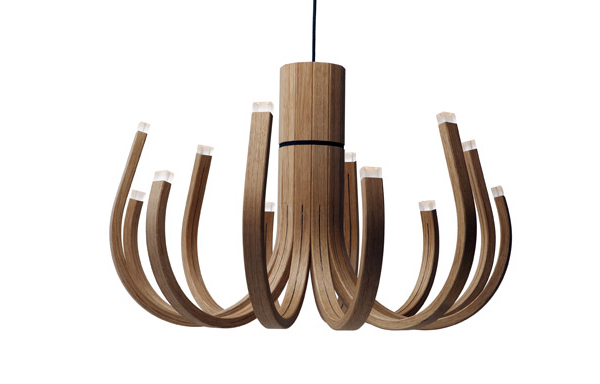 On its tips, the June lamp features standard fixture that can house LED lamps. The stain on the wood balances just perfectly against glow of the lamps and creates a light that resembles the incandescence of a lamp sitting on a table. Nikari will produce twelve pieces of the June Oak Wood Lamp in 2012 with a part of the profit from sales being donated to charities that help [protect forests around the world.
Via: Interiorholic