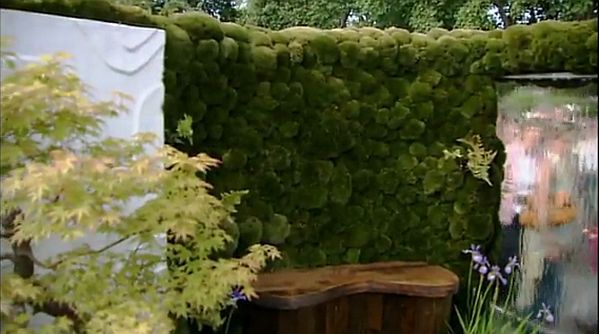 Space is a constraint in most of the cities, especially in the apartments and buildings. However, most of the home owners have a special affection for plants and flowers. They love to have gardens. But the lack of space makes this impossible. But, there is nothing to worry about. You can still bring in the charm of the plants and flowers into your home with the wall gardens. Cover your walls with your favorite plants and enjoy the beauty of the garden. Here is a list of 8 wall gardens that will help you lead a greener life.
1. Live within skin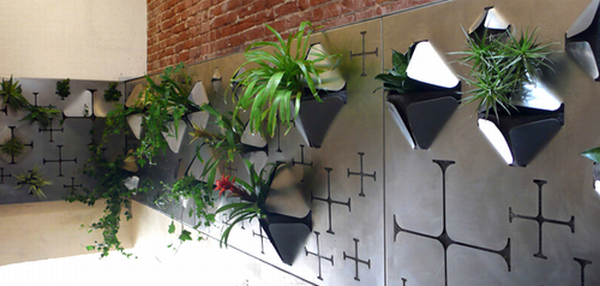 The live within skin is a vertical and modular garden with water jet screens that combine the CAD manufacturing techniques with the plants. The proactive walls can be used for addressing various issues like storm water runoff, air quality, sound attenuation and thermal insulation. The modular garden also serves both exterior and interior applications. It can be adapted according to the environmental conditions with the help of appropriate plant selection, lighting and integrated irrigation. Other techniques like catchment systems and rainwater harvesting can also be used.
2. Wall Garden Concept YKM4MY4FAKPD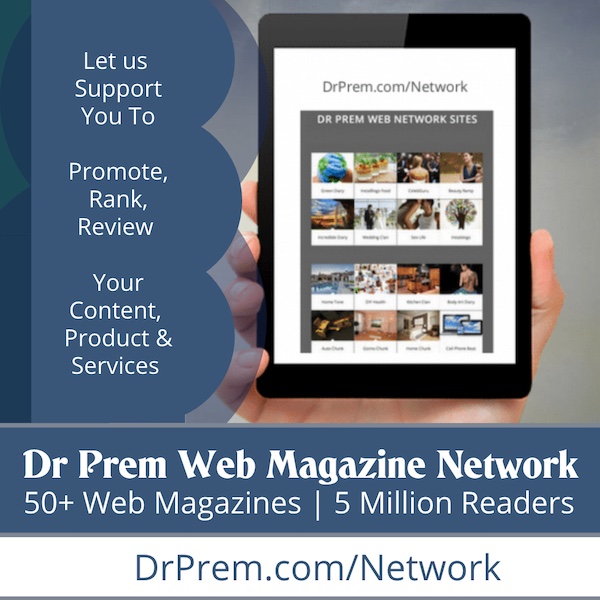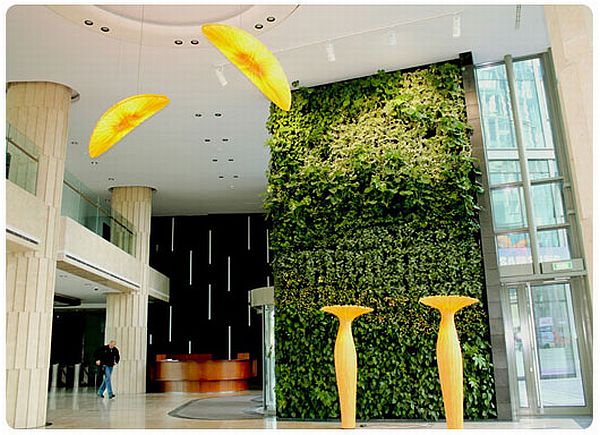 The green concept is gaining more and more popularity these days. People are beginning to realize the importance of preserving the environment and using greener ways to enhance protection. One way to accomplish this is by bringing a garden inside your home. Consider the indoor vertical garden. This is the best option when you really do not have extra space for the garden. This is the best option because you require no floor space. The size and type of plants can be adjusted according to your desire. The garden is irrigated and fed automatically.
3. Wall Garden for Indoor Space by Green Fortune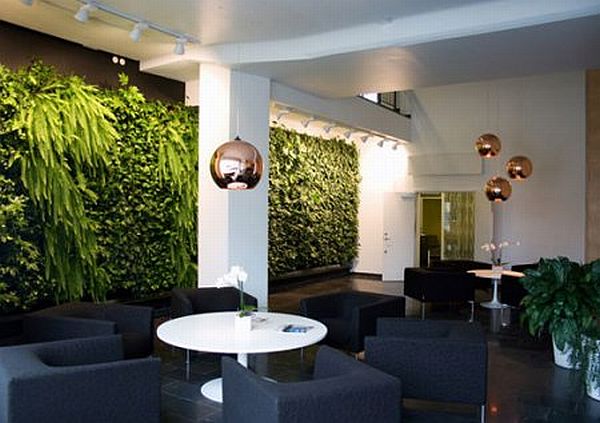 The new vertical garden by Green Fortune is the best way to incorporate gardens into urban and public areas. The best thing is that such gardens can enhance the greenery and freshen up the area along with brining a natural touch inside. You can use plants that can purify the air for additional effect. Drip irrigation system is used for watering and fertilizing the four layered wall. Each plant coming out of the wall can be shaped and designed according to your requirement.
4. CB2 maze wall garden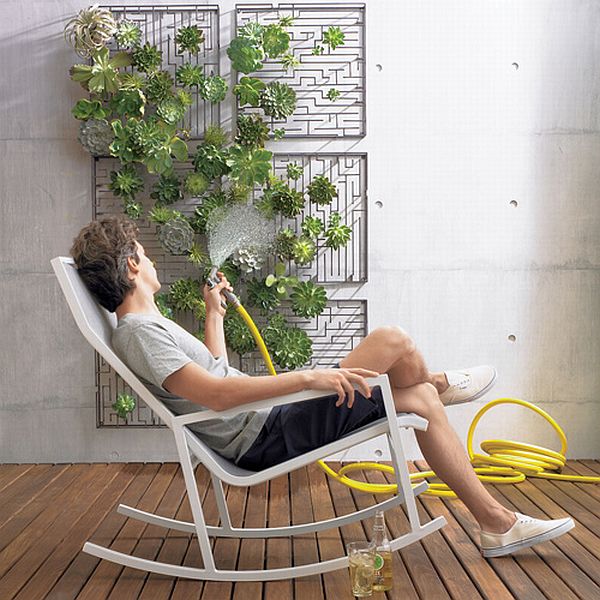 Having a maze garden is just another interesting way of enjoying an indoor garden. You can have a beautiful wall garden even if you do not have enough floor space in your apartment. All you have to do is to get your favorite bunch of plants and create a decorative wall garden in a maze. It is easy to manage as well.
5. Living walls from Green Over Grey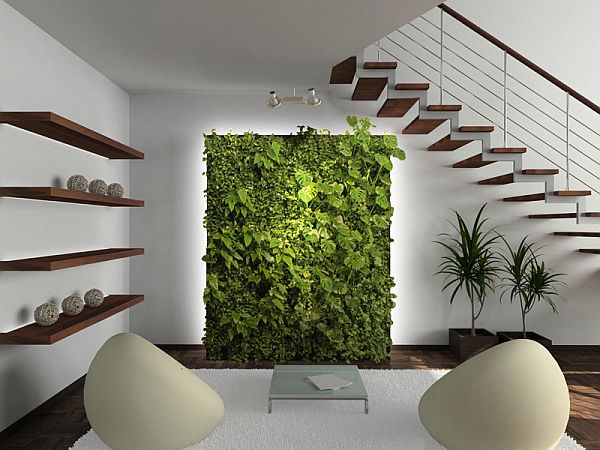 A company that designs vertical gardens, Green Over Gray, from Vancouver B.C. has come up with a unique theme for the indoor vertical garden. They have been able to create many 'living walls' with their garden concepts. The company is more known to deliver consultation, design, planning, installation and maintenance of such gardens in your home. They take care of the follow up procedures too. You can create such beautiful and stunning green walls in any area of your home.
6. Garden on Sunset Blvd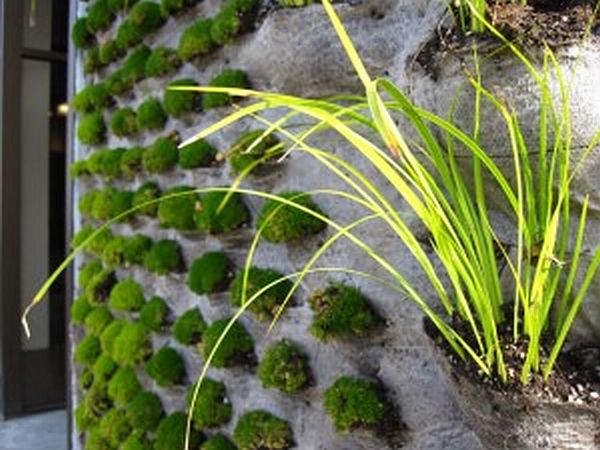 The wall of Sunset Blvd in Silver Lake is turning green. The wall is getting a vertical garden installed by the Natural Mind. It has been many months since the process of the installation of the garden began. The proposed salon in this area may get a stunning front store once the garden is complete. The garden consists of small pockets of dirt for holding the plants on to the wall. The wall will look completely green once all the plants are grown completely to cover the whole wall.
7. Wall Garden by Paula Hayes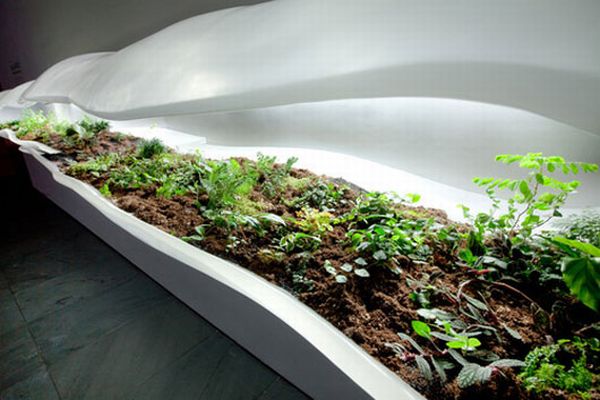 Paula Hayes, the landscape designer from New York, is well known for her stunning botanical sculptures. Most of them are made of blown glass vessels, acrylic or silicone. They contain some rich variety of plants enhancing the look and feel of the containers in a very special way. Recently she has considered creating a 15-foot long horizontal wall-mounted sculpture for a museum. Another creation is an egg-shaped free-standing ceiling to floor structure with a wide variety of plants. These containers are going to be center of attraction in the museum especially, when they are lit up during the winter.
8. Portable Wall Garden Designed by Daniele Adamo and Ravel Casela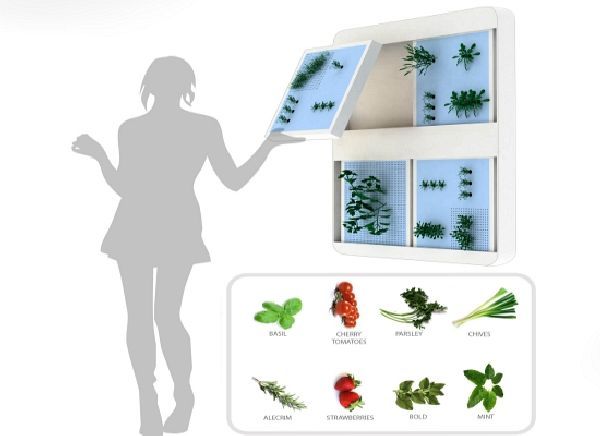 The fast paced life, modernization, globalization and whatever you call it, has made the world a smaller place to live in. People have no time for gardens and other green pastimes. In such a scenario, Ravel Casela and Daniele Adamo have come up with a unique concept for a garden known as Ecohabitare. The garden is portable and can fit in a wall that has at least 3 m long space. The portable garden can be installed in homes very easily. It does not require huge amounts of water. All you need is 20 minutes daily to take care of the plants. The best thing is that you can grow your favorite fruits and vegetables too.