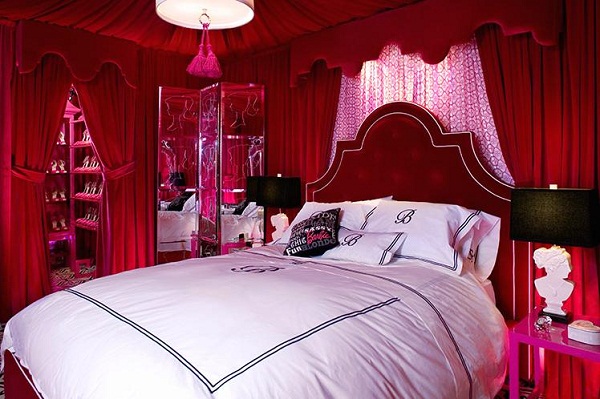 Many people stay away from the pricey and crowded nightspots around the city on Valentine's day. You can also join the bandwagon and do something different for your valentine. A good idea is to stay at home with your sweetheart. Here are a few ideas for an intimate Valentine's day get together at home.
1. Muted lighting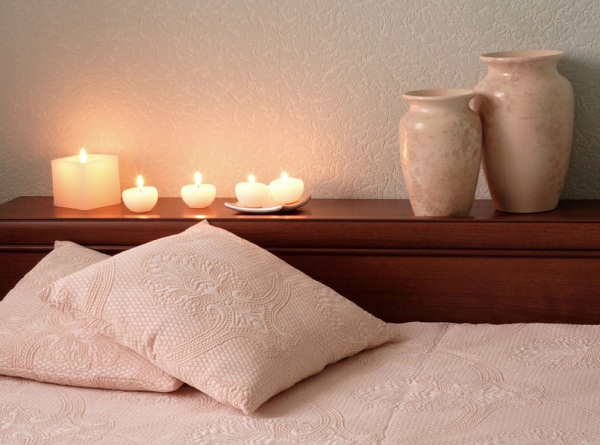 Show how lovesick you are with an innovative lighting arrangement. To set the mood, dim out all the lights. Oil lamps and candles are really mushy, especially the long candles on brass stands. Go for candles with a chocolate, cinnamon, jasmine or vanilla scent.
2. Flowers for the starry eyed mates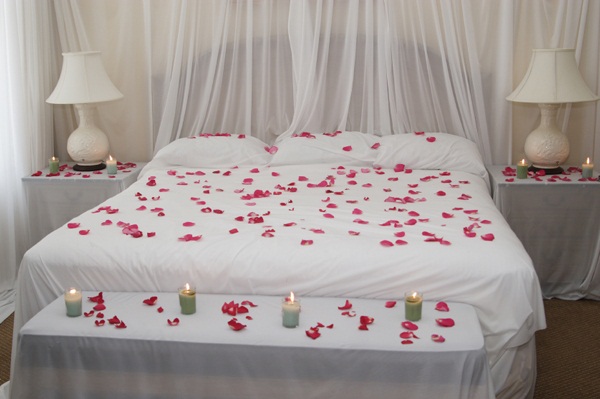 Blooms of roses, daisies, tulips and orchids are for die-hard romantics. You can place bouquets or long stemmed flowers in glass vases filled with water. If fresh blooms are not your thing, then go for dry or silk flowers.
3. Aphrodisiac foods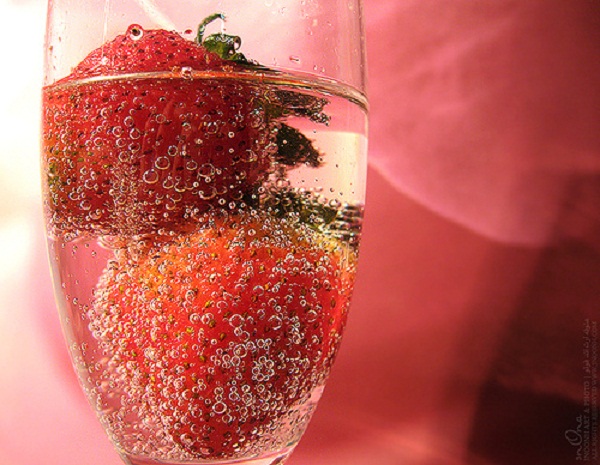 Lay the table with foods that get you into the mood like radish, celery, clams, mussels, asparagus, oily fish, almonds, dates, creamy dishes, chocolaty desserts and garlic infused fare. Fruity delights for this occasion are raspberries, strawberries, pineapples, etc. Bubbly like wines and champagnes are a must.
4. Mushy melodies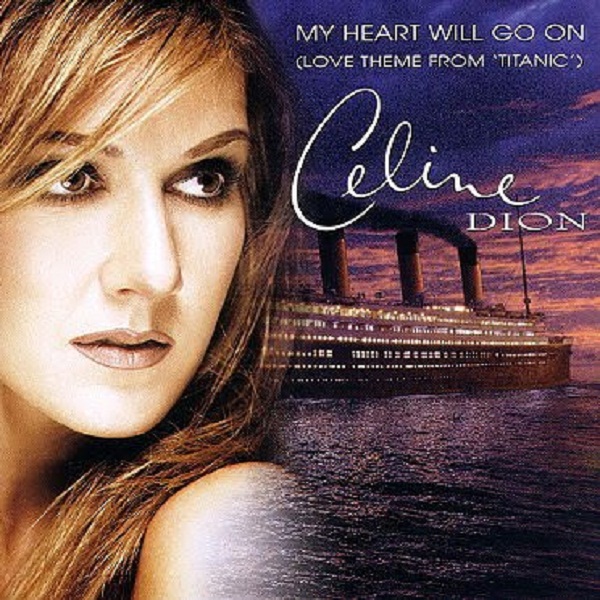 Some great numbers for this special day are I've been thinking about you – Mariah Carey, The way you look tonight – Frank Sinatra, My heart will go on – Celine Dion, Nobody loves me like you do – Whitney Houston and Jermaine Jackson, etc. Record a mixed tape of your favorite songs to show how sweet you are on him or her.
5. Sentimental flicks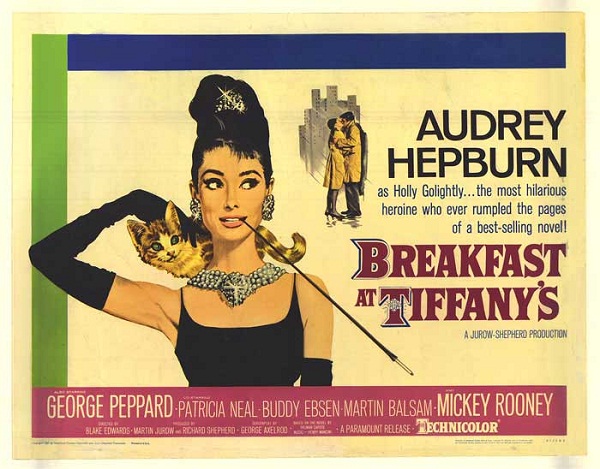 Pick classics like Casablanca, Breakfast at Tiffany's or Gone with the Wind and go back to the good old eighties with Say Anything or Dirty Dancing. Get soppy with Titanic, Love Story or Pride and Prejudice. If you do not want to get too serious then watch new-age romantic comedies like Notting Hill, Pretty Woman or Two Weeks Notice.
6. Spa at home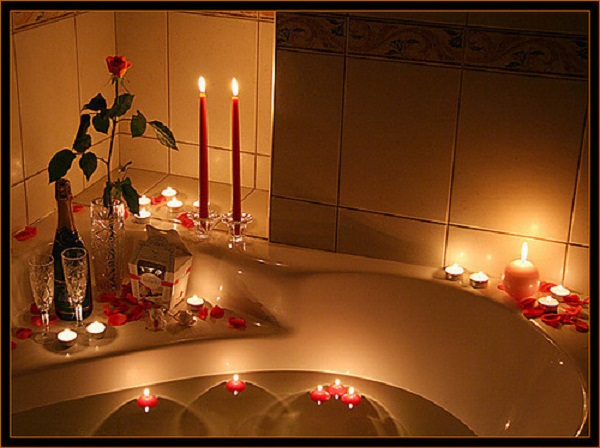 Fill up a bubbly scented bath and bedeck the space with candles, wines bottles and flowers. Set out velvety towels, perfumes, body sprays and aroma oils. Place easy to eat foods that you can pop in your mouth like champagne and chocolates, berries and whipped cream or strawberries smothered in chocolate sauce.
7. Cozy by a fireplace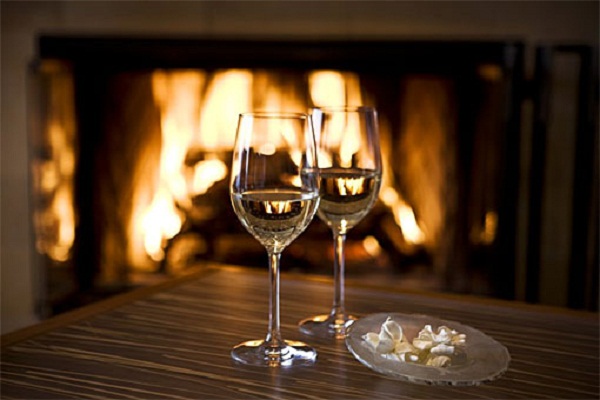 A blazing fire is quite a passionate, especially if there is a hearth and chimney nearby. Curl up together in blankets and sheets placed on the ground. Fork out cheese fondue bubbling away in a pot. End with a rich creamy dessert flavored with chocolate and coffee.
8. Spice up the bedroom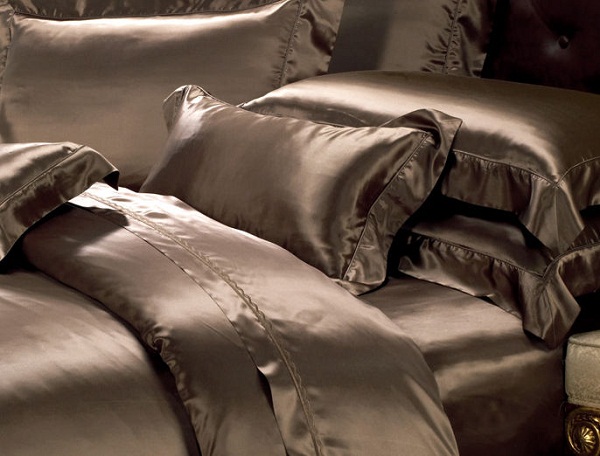 The really lovey-dovey couples can do up the bedroom using lights, candles and fragrances. Beddings like silky satiny sheets, faux fur and fluffy pillows are a great choice. Place some victuals near the bed like a bottle of wine, champagne, chocolates, strawberries or whipped cream.
9. Dinner for two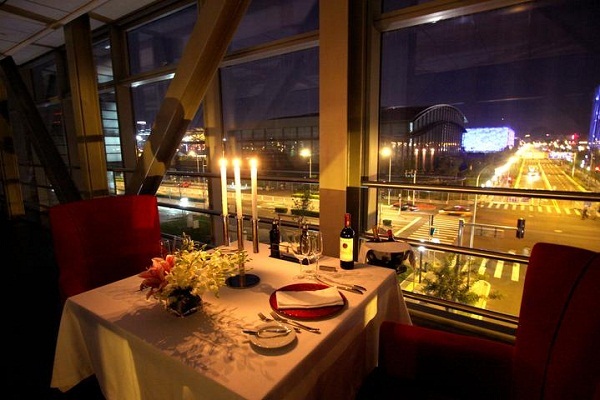 Woo your partner with a formal dinner invitation for which both should get dressed up. Set out silver ware and crystal champagne flutes on the table. Heart shaped pizza, cake or bread cut-outs with cheesy toppings will be great. Serve classy foods like caviar, oysters in shells and truffles.
10. Pink or red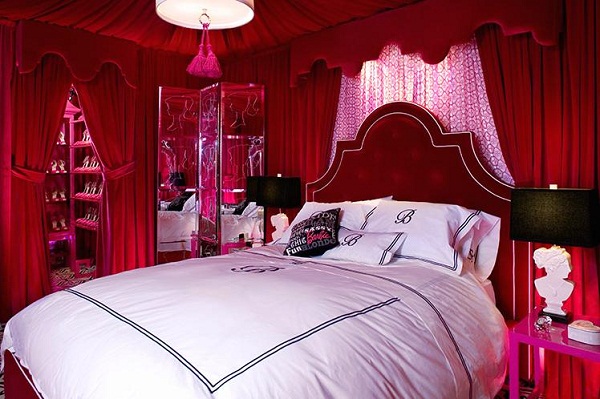 If your partner is a star-gazer then revamp the whole house with pinks and reds. Go for satiny sheets, gauzy drapes and silky bed covers in these shades. Place mirrors, perfumes, candles and flowers around the house in the same colors.
Valentine's day is closing in and if you want to party at home in style, then you need to get started right away. With little touch ups, you can easily transform your home into a dreamy set up for two.