Gonçalo Campos is a Portuguese product designer who loves exploring numerous design possibilities that can meld with the function of the product and the material being used. Out of his impressive, unique and engaging collection of product designs, the METIS desk is quite an interesting one.
Enables to keep a workplace tidy and organized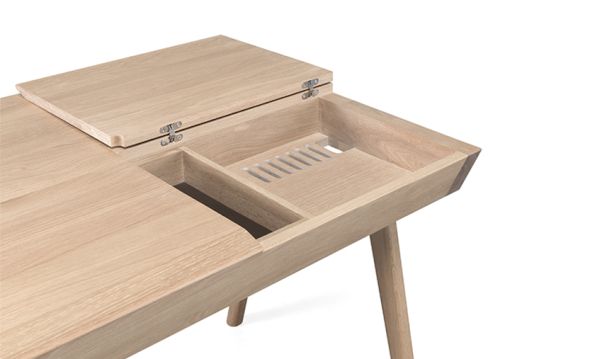 Gonçalo named the METIS desk after the Greek goddess of wisdom and prudence. It is a smart desk designed to offer its user a way that could make their workplace, be it in their office or home, tidy and organized. The METIS is a minimalist design, is compact and serves as a cool storage system. The compact design and the solid oak body add to its aesthetic appeal. Place it in your home, and it will certainly help adding style and sophistication.
Smart storage solution
The workdesk is usually a place filled with clutter. We always plan to keep it optimized, but rarely get around to putting things in order. You will often find files lying on one side, computer on the other, stationary holder, and what not. While working, all these things you use and the space becomes messy. The designer focused on this situation while designing METIS, and thus, managed to come up with a super smart solution that enables keep the work desk neat and clean even when you work on it.
Keeps the tabletop clear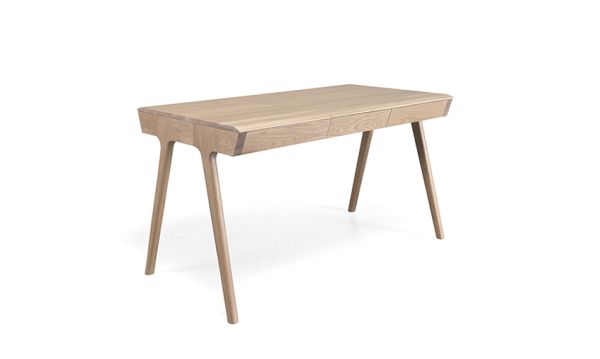 The three drawers, a secret compartment, and the lidded sections are what make METIS an ideal furniture piece to deal with the clutter. The storage compartments are designed to conceal all cables and wires that otherwise give a workplace a messy and a cluttered appearance.
It is quite evident that the designer had taken into consideration every little detail. For instance the inclined doors that keep the drawers hidden in its design, so they do not interfere in any way with the person's seating. The secret compartment can be accessed with the help of a concealed string, which again proves how thoughtful the design is. All the features of METIS were tested for their functionality and the comfort the desk is capable of providing to its users.
The METIS desk is a compact storage solution designed for a workplace. It enables to keep the workplace neat and organized.
Source : Wewood.Eu