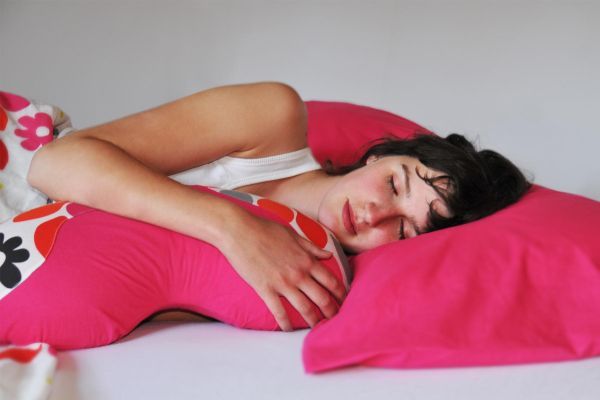 What are the two things that instantly cross your mind when we utter the word "sleep"? Without doubt, the first two words to come in your mind are bed and pillow. It is true that for a relaxing sleep a comfortable bed and a nice, soft pillow are a must. Though, pillows nowadays are not only used during a good night's sleep but also during many other occasions when one needs some relaxation. Pillows provide proper support and that comfort which are extremely essential for a good posture, whether you are lying or sitting. Here we will enlist eight bed pillows that are creatively designed for providing you great comfort and a good posture:
1. Snoozer Body pillow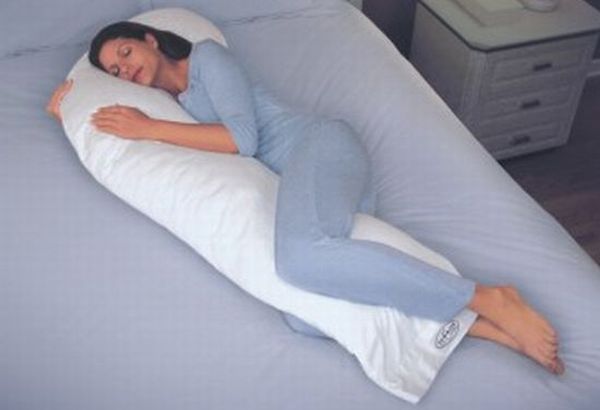 This J-shaped pillow from Zonk Designs is a large pillow, the size being equivalent to three pillows, that provides support to your entire body. Called Snoozer Body Pillows, these give your neck, head and back proper support so as to relax your body and reduce the body strain caused by a hectic day. These pillows ensure that your body posture while resting is correct and therefore helps to maintain the right spinal alignment. Along with all these, the use of Snoozer Body pillow ascertains the stimulation of improved circulation.
2. Boyfriend arm pillow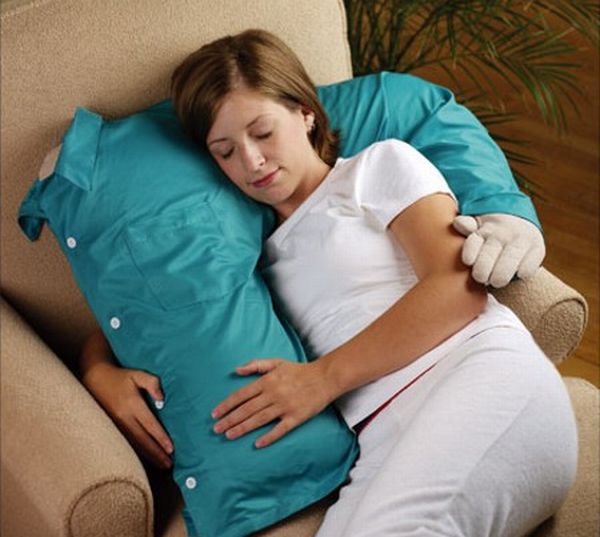 This is an invention that not only takes the comfort factor of the pillow user into consideration but also the psychological part of human beings. The pillow is a bit weirdly (or shall we say innovatively) designed with an extended hand-like structure. Specially created for women, these pillows give the same comfort that a woman would get when her man wraps his hand around her shoulders. The pillow cover makes the thing more interesting. Dressed in a shirt just like a real man, these cozy pillows wrap around you giving you a sense of comfort, relaxation and security thus helping you to sleep better. Built of high quality foam and polyester, these Boyfriend Arm pillows are quite affordable.
3. Nap Massaging Bed Rest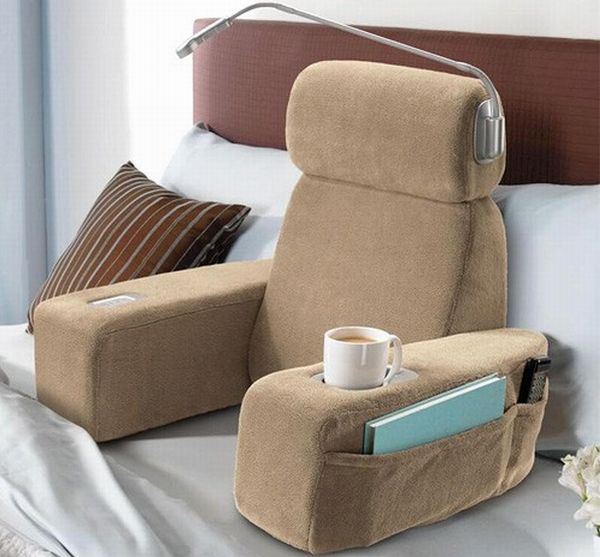 This pillow is not one that you can lie down on for a good night's sleep. Rather these pillows help you to keep the right alignment while sitting in bed. You can use these pillows for activities like reading, writing, watching television or working on your laptop. These pillows, apart from providing you with strong but comfortable support, have other functionality as well. These pillows have pockets where you can keep your books and pen, a cup holder, a LED lamp overhead that is adjustable as per your need and an in-built massage function.
4. Booklifier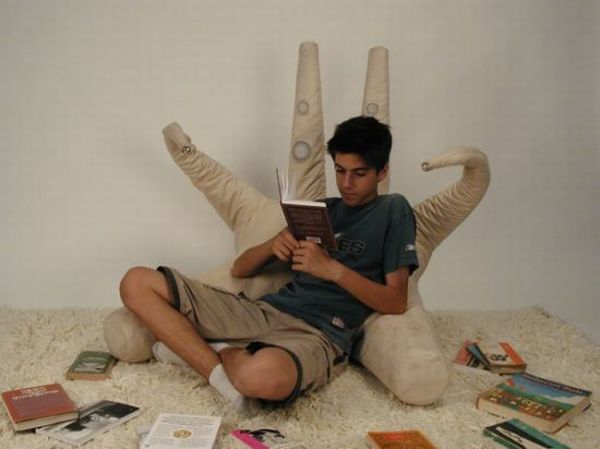 This pillow by designer Noa Dvoskin is meant for those bookworms who love to spend hours with books. Christened Booklifier, this pillow creates the environment for the book reading through scientific measures thus making your book reading experience a very involving and exciting one. This pillow helps to keep your attention on your book so that you can imagine the scenarios of the story without your mind wandering away. All this doesn't happen only because you are comfortably seated.
This pillow is accompanied by an earphone and a hand device. The hand device observes the psychological measurements that our body conveys along with deciding the atmosphere of the room. This device appraises feelings by touching the four points of the hand which calculate the psychological actions and reactions of a person. The earphone creates sound and color in the shape of light thus putting together all measurements and other effects into an audio-visual scene and giving you an unique book reading experience.
5. Jobri Spine Reliever Bed Wedge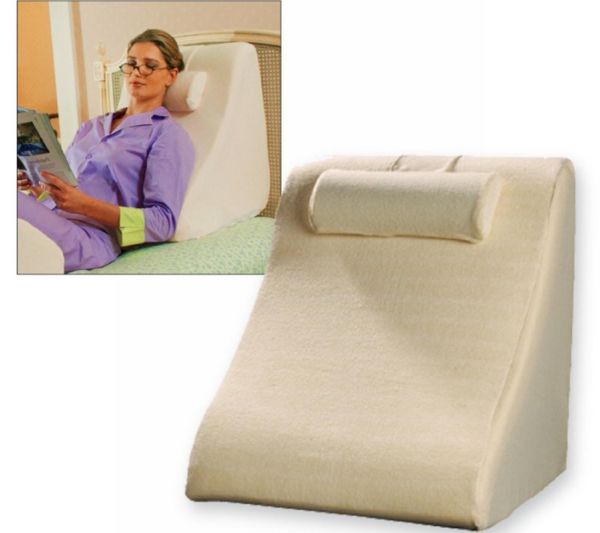 Jobri, a reputed name in the US market for products related to health care and ergonomic products, has created this Spine reliever bed wedge. This wedge helps to lift your upper body and provides a comfortable position for sleeping, watching TV, reading a book, etc. while you are in bed. These wedges are perfectly ideal for pregnant women, medical use or even regular home use.
This creation of Jobri helps a person to get rid of a number of problems such as snoring, sleep apnea, breathing problems, heartburn, Acid Reflux etc. The position that these wedges make you sit or lie in helps to reduce all effects of acidic liquids that affect your digestive system. These wedges help you maintain the natural position of the body thus eliminating a lot of physical problems and reducing a lot of existing pain and troubles.
6. Multi-Position Boomerang Pillow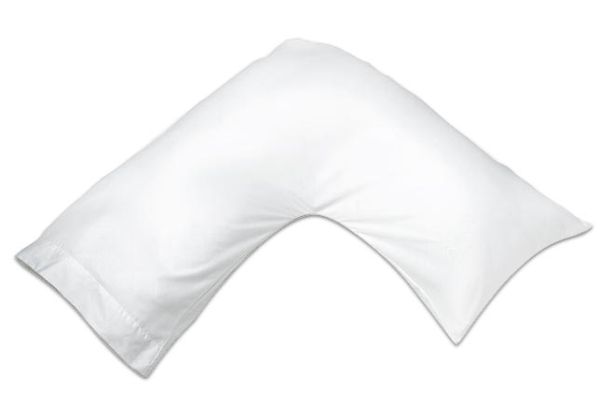 This L-shaped pillow allows you to comfortably sleep in almost every position. The pillow is shaped and sized such that it is equivalent to two pillows and thus provides you better support. The unique design also plays a crucial role in providing the required comfort and support to you while you are sleeping. These Boomerang pillows are extremely well-suited for pregnant women.
7. Relax in Bed Pillow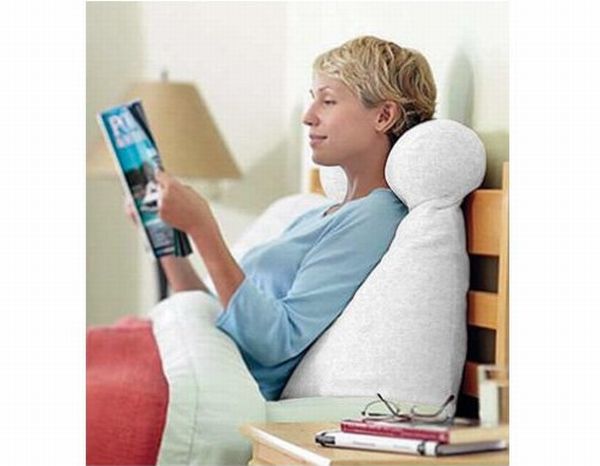 These pillows are the ideal ones for comfortably seating on your bed and enjoying a book, TV or working on laptop. It is one of the most soft, comfortable and relaxing pillows that are available currently. These pillows provide a good support to the back, specially the lower back, and thus prevent back pain due to wrong position. It also helps to reduce the already existing pain in the back because while you sit with the pillow for the support, it gives you good relaxation and eradicates all strain. The pillow also features a neck roll for supporting your neck and head. Relax in Bed pillows are often recommended by doctors.
8. Sleepeasy Pillow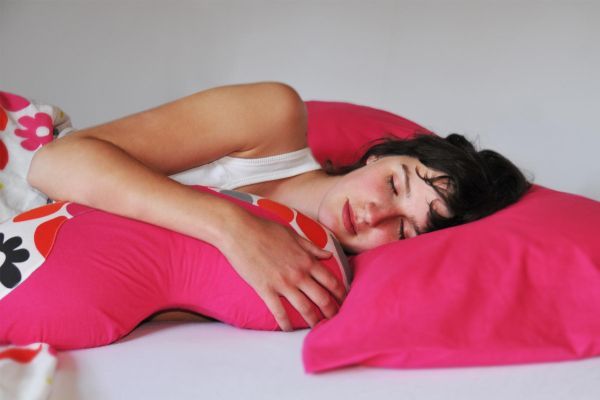 Do you have any sleeping problem? Are you suffering from insomnia? Then get yourself a Sleepeasy pillow. This pillow is a wonderful creation that has used scientific research and technology to provide you with a completely relaxing sleep. A sixth sense intelligence technology applied in this pillow calculates the user's respiratory rate and creates an artificial breathing pattern in the pillow that is slower than the user.
The up-down movement of the pillow helps the user to feel relaxed (as has been scientifically proved). Once this system normalizes the breathing rate of the user and the user falls asleep, the pillow stops creating these artificial breathing. The inner cover of the pillow contains a soothing aroma and it also absorbs sweat instantly thus adding to the comfort of the user.