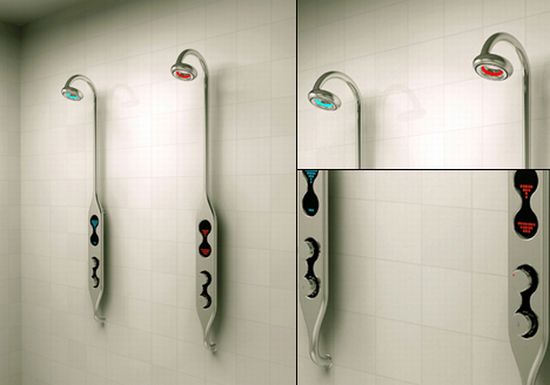 Taking shower in public, public bathroom rather, is undeniably vexing. However, 'Interactive Shower System' designed by 19 O'clock is surely going to make it an enjoyable experience. Its unique shape and utility adds an element of novelty to this shower system. A little pixel hourglass lets you know how reckless or prudent you are in consuming water. In addition, there are temperature control lights with chameleon like features; change colors from blue to red with regard to the water temperature, lest you scorch your hands. Stunning is the display panel it comes with, so very suggestive of a sandglass!
More images after the jump: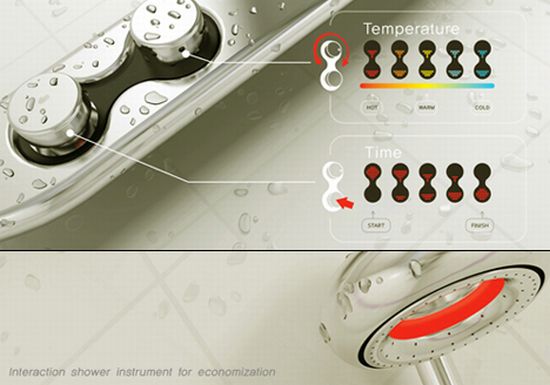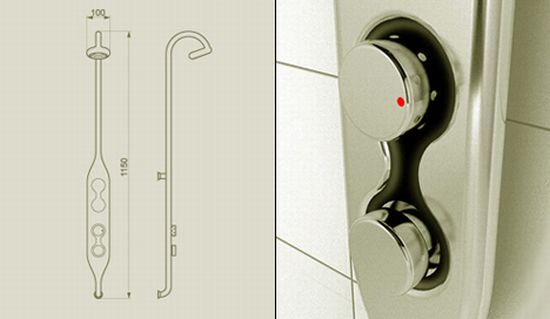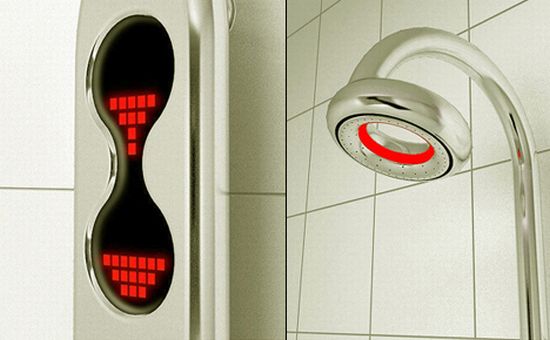 So, what I said in the beginner, I still stand for that; taking shower in public with the likes of this shower around is a great idea, positively.
Via: Yanko Design