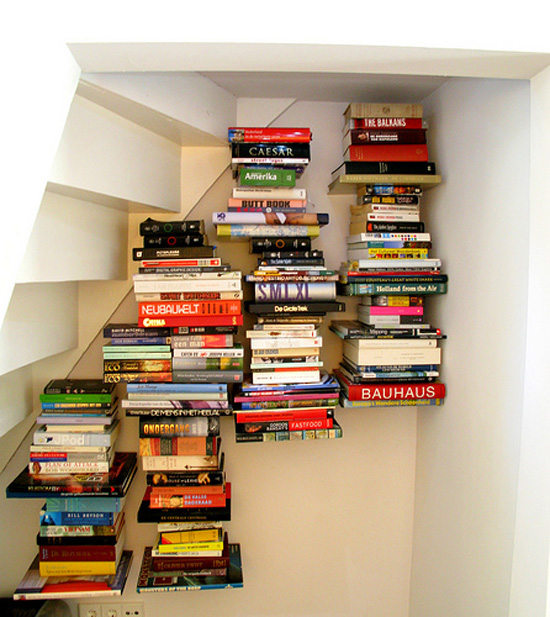 What do you put under your staircase? Look, how cleverly this bookshelf is placed under the staircase. Oh yes, no bookshelf you find here. But books are there! Surprised? Peeping under the books? But then also you wouldn't get anything; any support or transparent board etc. because there is nothing at all. Are the books really floating?
Actually it's a trick. All you need is a large hard-covered book to sacrifice and an L-bracket with few screws to fix it on the wall. This first book itself serves as the shelf and support for rest of the books. It's just that easy! Interesting? Than you must go to DIY invisible floating bookshelf video demonstration and get it done to make your friends spellbound.
What an amazing idea to fool your friends!
Source: lifehacker