The designer/manufacture
Andrew Williams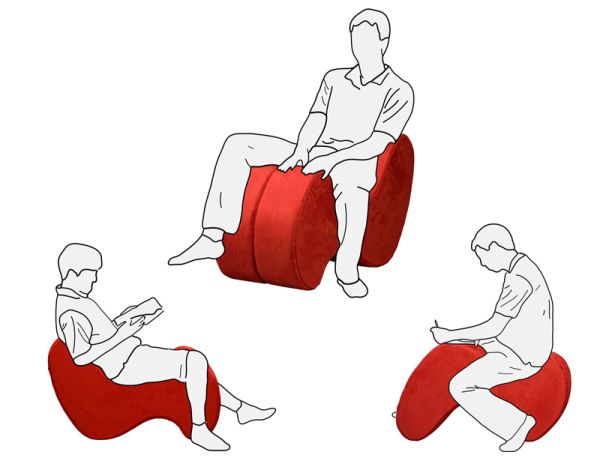 Overview
Design II chair is a set of an amazingly designed seating chair for spacious rooms and is also flattering as a decor piece for lounges. With unusual structure, the chair is said to deliver comfy seating positions that's suitable to users' preferences. It can be used in any kind of formal and informal seating due to its functional ability of going well with any kind of posture. The chair is a mock-up of standard shape of chair and is made with the combination of foam and cardboard. This makes the chair look more edgy and sustainable.
What's unique
Andrew has designed the chair in such a unique form that it blends with almost all the other seating units with too much of ease. The appealing looks and durability make the chair distinctive and pleasing. The designer has designed the chair in such a way that it depicts the relationship between the product, environment and the user's personal interests.
High points
The furniture serves all needy positional forms with its unique shape, thus, excluding additional requirement for any other furniture. This chair is made up of plywood core, high density foam and stuffed with micro-fiber fabrics, which make this furniture durable and elegant in finish. With such a beautiful addition to one's home, this furniture is sure to welcome many pleasant comments from the guests on the choice of user's selection.
Via: Designaw