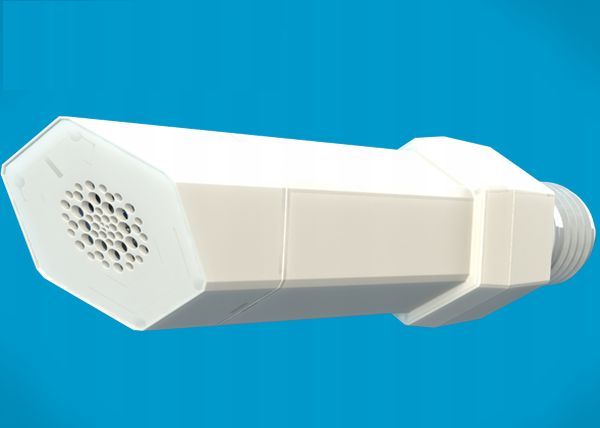 João Rocha's 360 Wattch is actually a concept gadget that has just joined the league of the home surveillance cameras with its approach towards latest technology and innovation. It resembles a normal energy saving bulb and doesn't attract much attention while making it easier to monitor and protect your home. The best feature of this surveillance camera is its use of powerline networking, which makes its installation and reposition extremely easy and convenient. No records are kept in any devices and options are accessible only through the secure online portal. The swiveling film head of the camera has transparent plastic cover with multiple perforations that provides a clear vision to the camera to see through. And that makes it as casual as surveillance can be.
The device needs to be screwed on a common light bulb socket which is in connection with a 'network enabled power grid'. Connection to computer is not required; neither any software or hardware installation is required for the device. You can relocate the device according to your convenience. It is definitely designed and based on current technology in which it has backup batteries and memory. It switches to timed picture mode, instead of continuous video capture. Whenever the connection is restored, recordings are automatically uploaded to the online user portal.
One of the major drawbacks of the device is its complex installation process. It certainly adds to the high domestic cost and a person who depends on such devices will only be willing to install it at his home. You cannot put 360 Wattch into a category of professional-grade security but it is a latest tech-based camera that ensures total safety and surveillance of your home.
Via: Behance