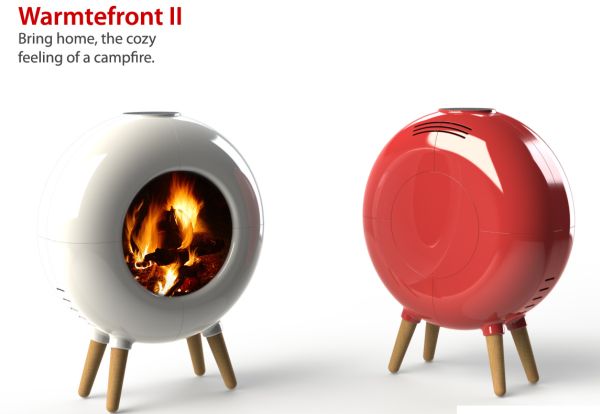 Basic campfires are now out of fashion, especially with an innovative design of Warmtefront II. Designed by Maria Lecanda, Warmtefront II is the need of today's fast lives in metropolis where multi-tasking is the key to success. Warmtefront II is conceived for indoor and outdoor use as a campfire. With its basic function of a campfire, the product design also allows for heating up a tea pot or some little snacks which you would love to gorge in the warmth of a campfire. Also, it can function as ethanol-fueled stove when used indoors.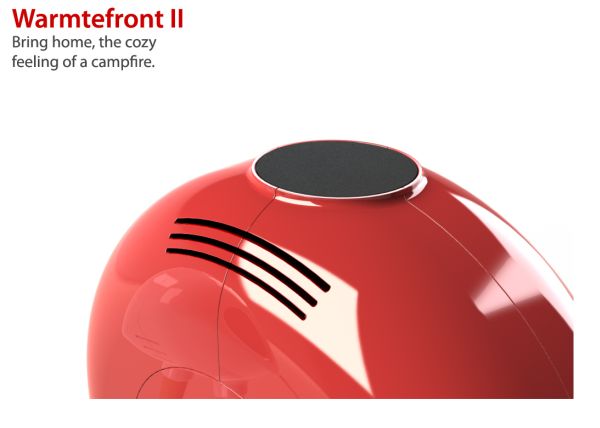 It has a round structure supported on four small wooden legs with the front embedded with glass for visibility. Warmtefront II has vent holes on the top and bottom which allow for ventilation when placed indoors. The top of the campfire has a hotplate like design. The top gets heated up when the spirited campfire is turned on. This further makes it possible for the users to heat a teapot or other pans.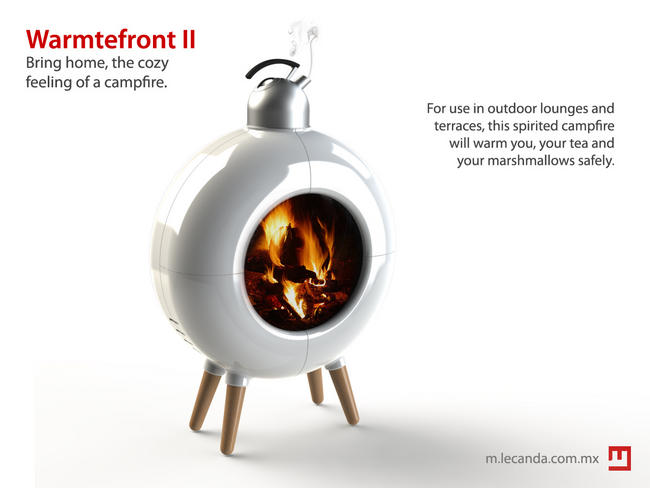 The novel idea registered fourth place in the RedesignMe Challenge for 'Reinvent residential ceramics'. With an innovative concept of double-purposed campfire, this experience is sure going to be a warm and cozy one!
Via: Coroflot